---
September 1st Update
Auto Kitchen Delay Time for Online Order
When online order is placed, kitchen delay send is available if the order is placed for hours later.
For example, if order is placed for 2PM and Auto Kitchen Delay is 60 min, then the ticket will be sent to kitchen at 1PM. if less than 60 minutes left, then will be sent right away.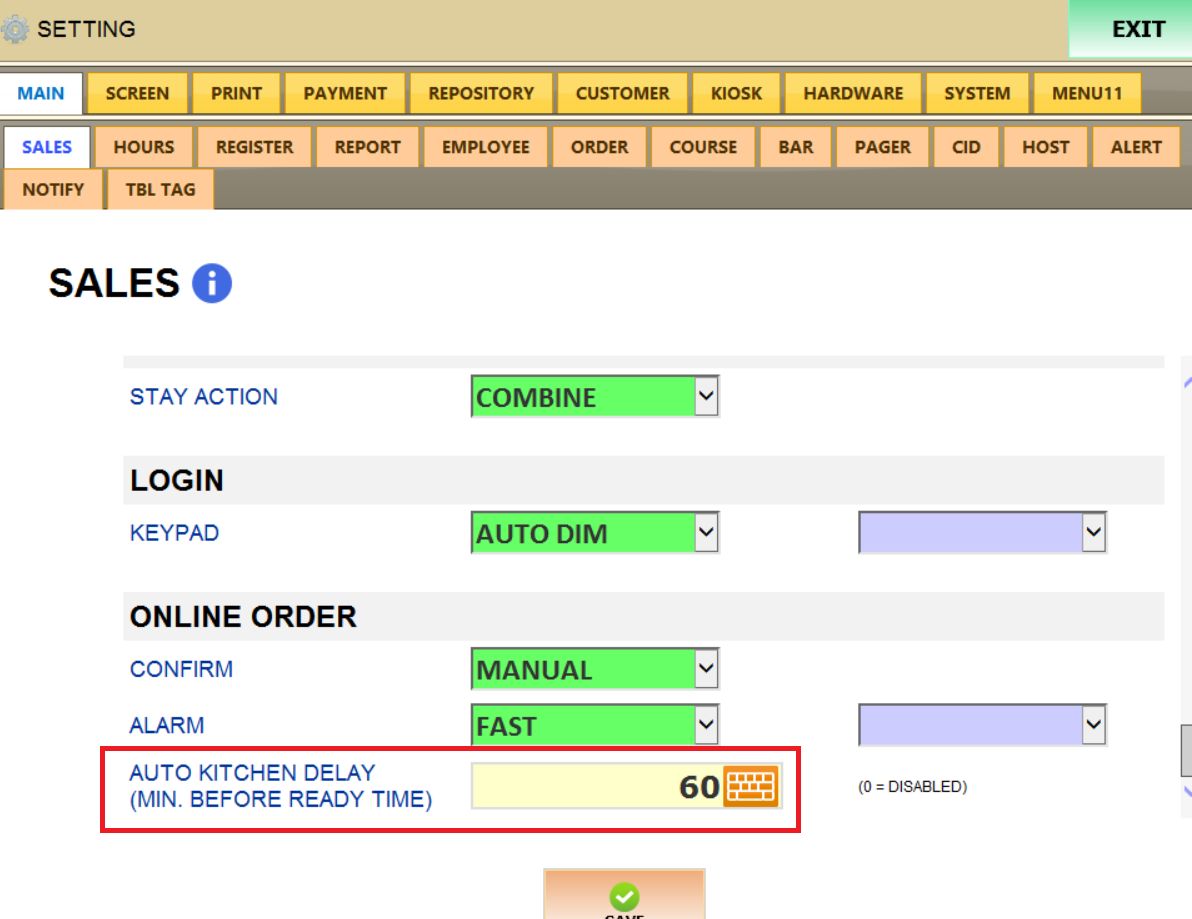 September 2nd Update
Menu11 - Default/Auto Coupon
Auto-Apply coupon option for Online Order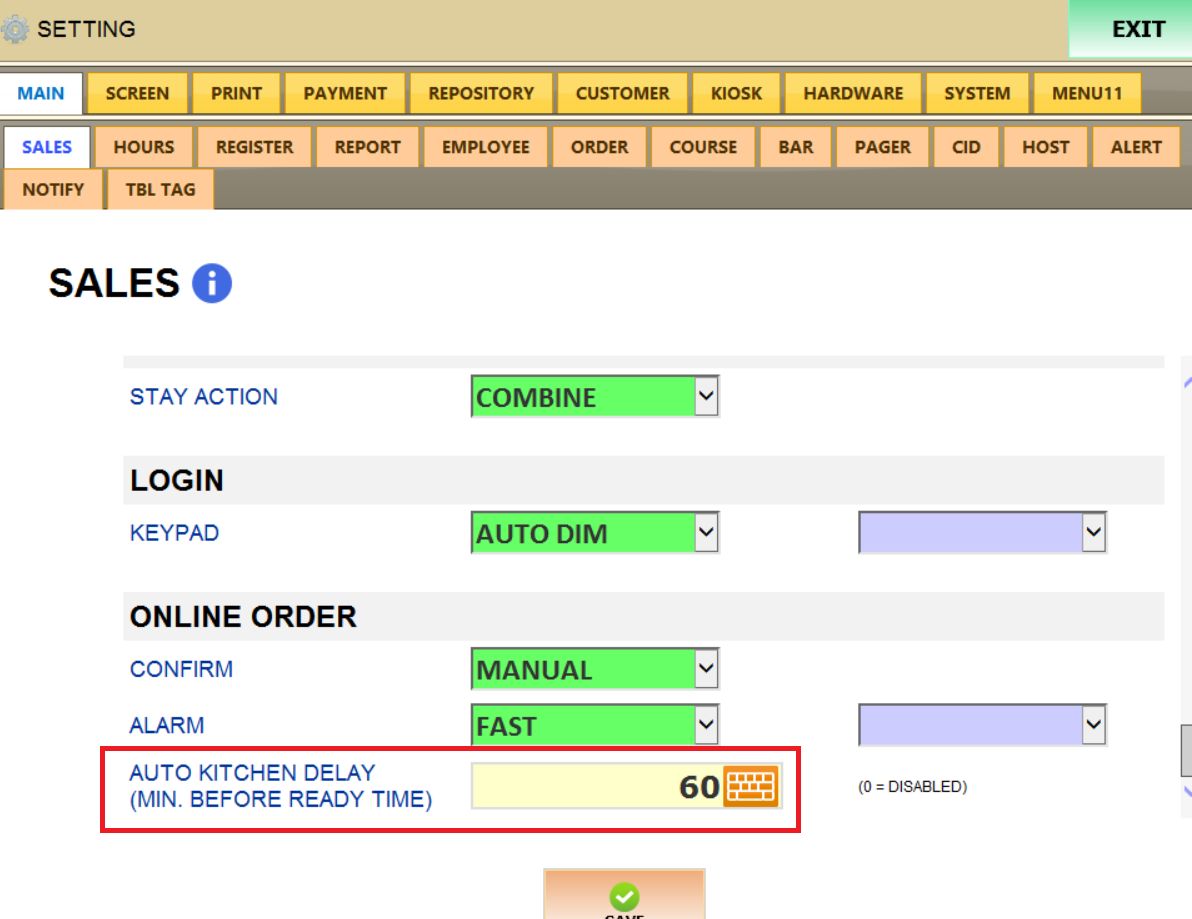 Screen Level Report
Screen Level Report has been added to the real time online report.
August 4th Update
Report Department/Category Name Override
Screen/Category name can be overwritten on Report. Thus, name on report will be shown different than of POS screen.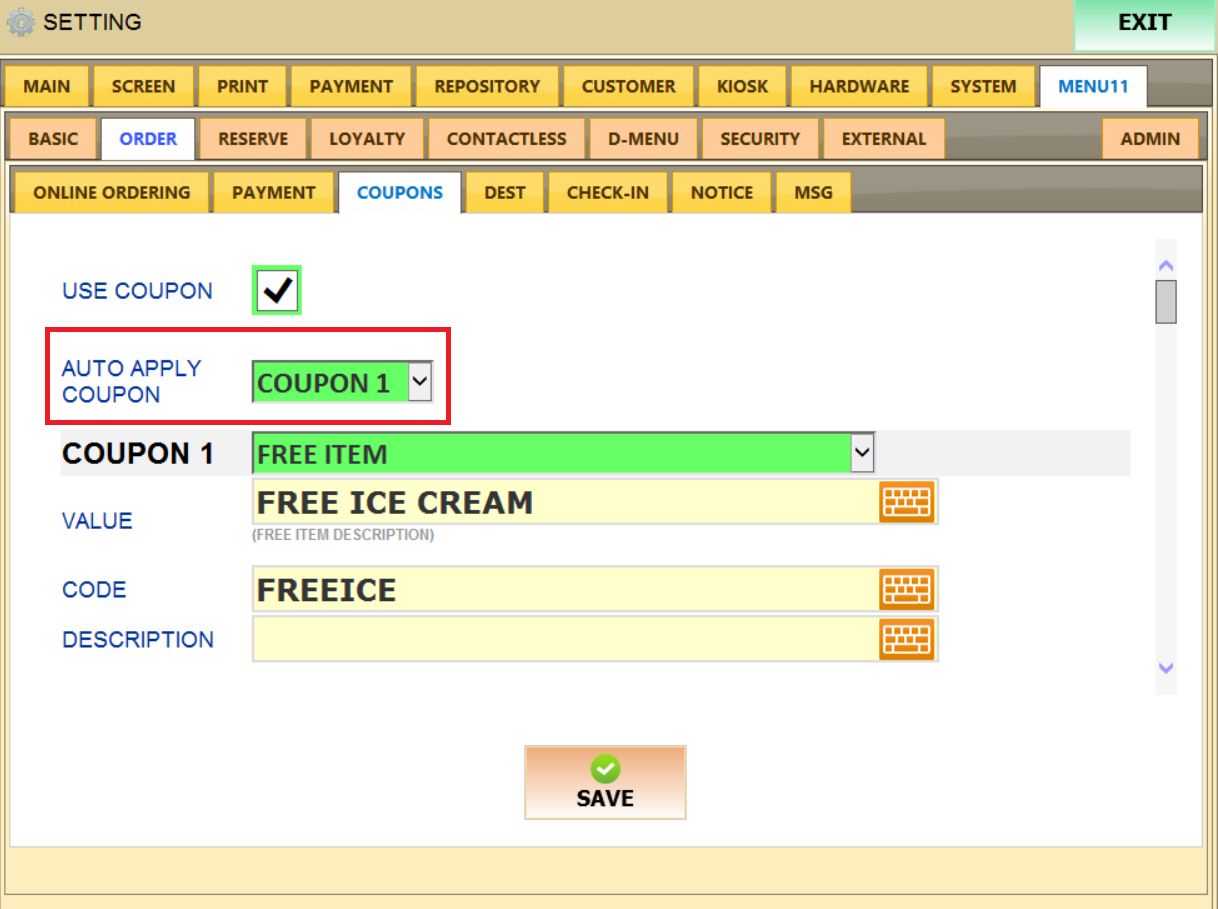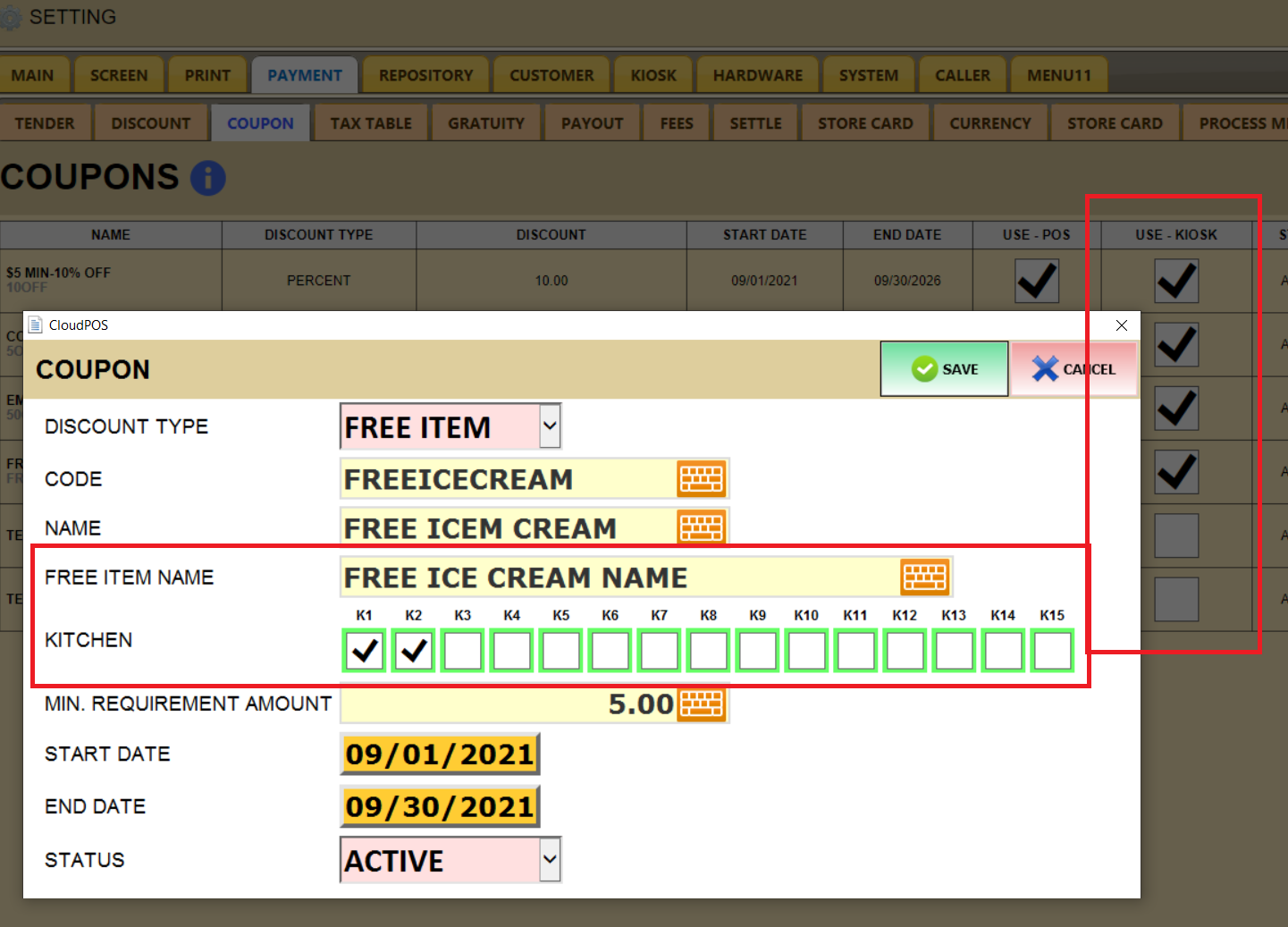 August 20th Updated
Customer Display - Special Message & Modifier Info
On the customer display, modifier and special message can be shown.