---
The store may have a QR code so customer can easily see the store's menu.
Menu > Menu11 > Digital Menu
Setting
Home title and message can be changed, if default (restuarant name) is not wanted.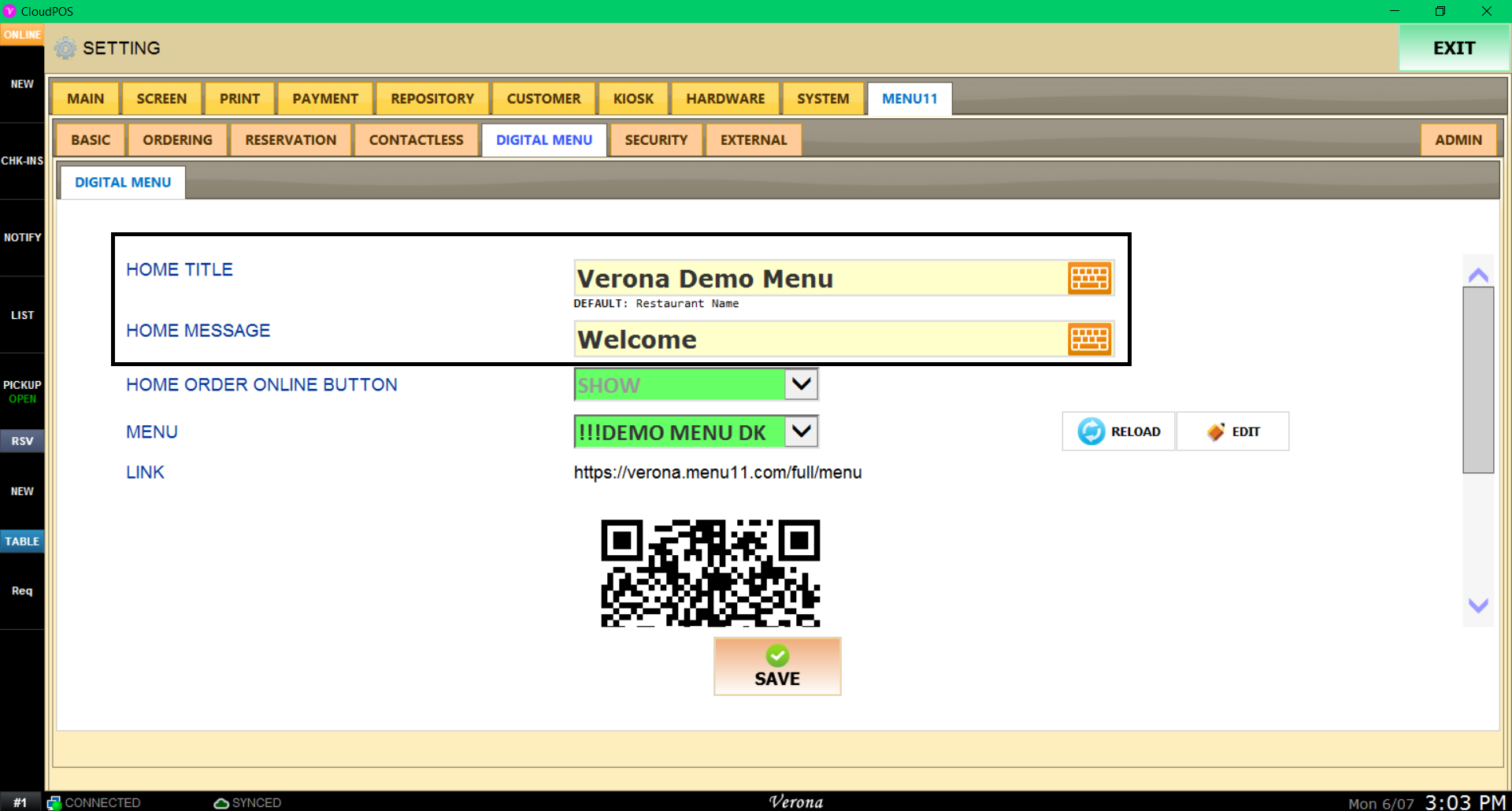 Online order button can be enabled for quick access to online order site.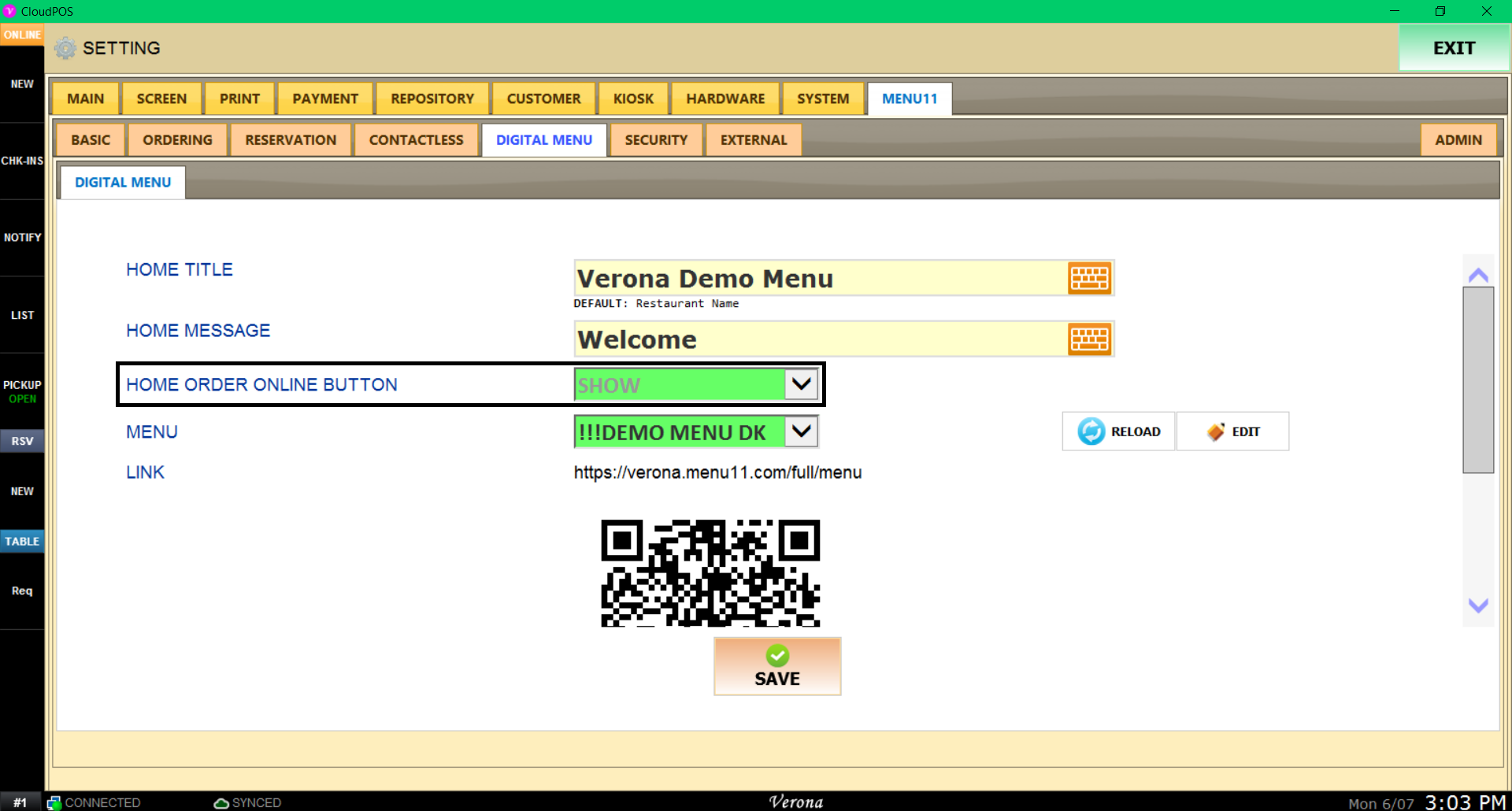 Use drop down menu for MENU to change the digital menu.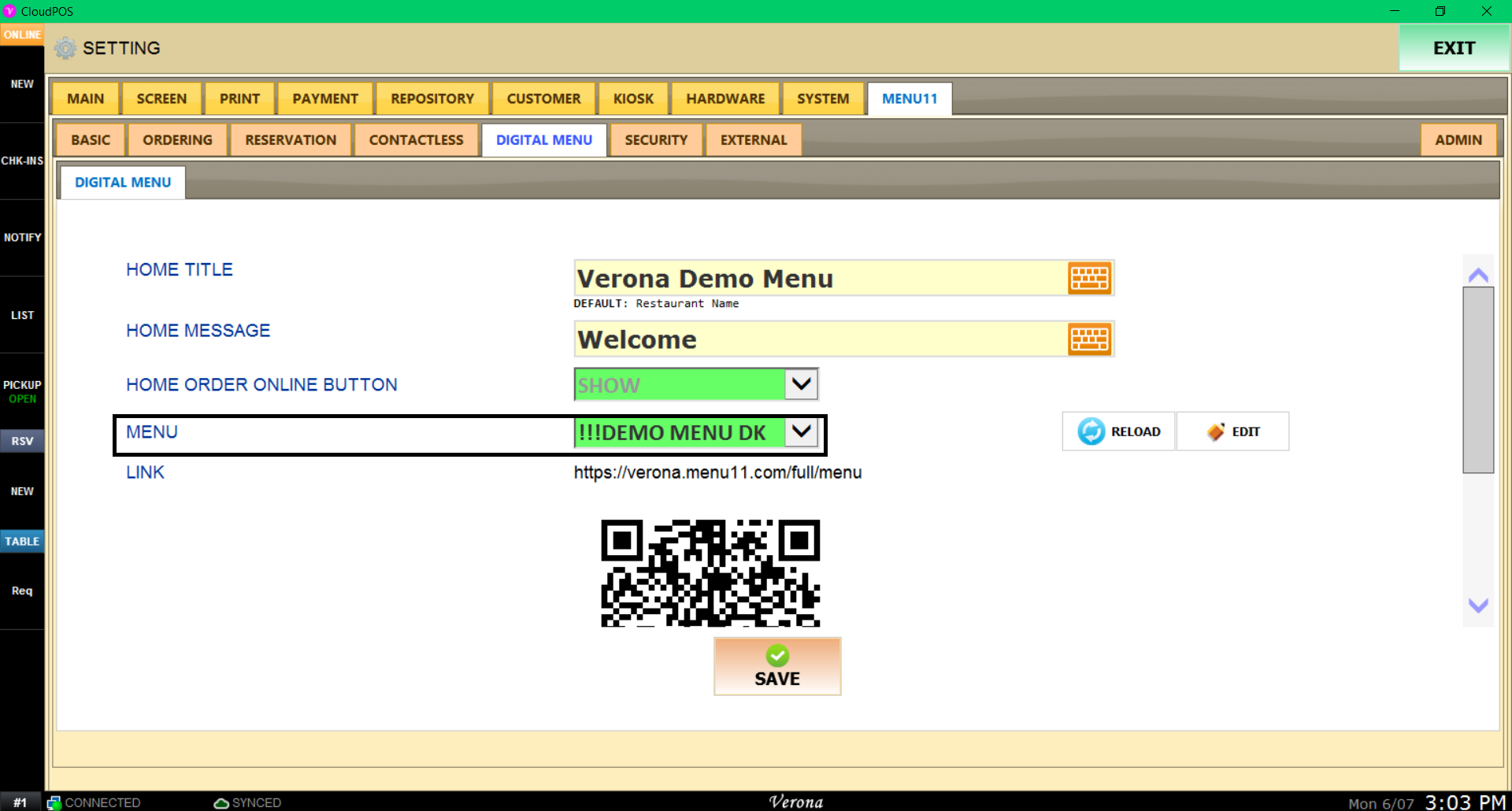 Digital menu link and QR code can be found on the section LINK.