---
January 2nd Update
Packing Slip
To set up automatic print out, MENU > SETTING > PRINT > RECEIPT< GENERAL
There will be PACKING SLIP auto print set up for each destination
To manually print out Packing Slip without price for customer.
On the order screen, TOOLS > OTHER: PRINT TICKET at the bottom > PACKING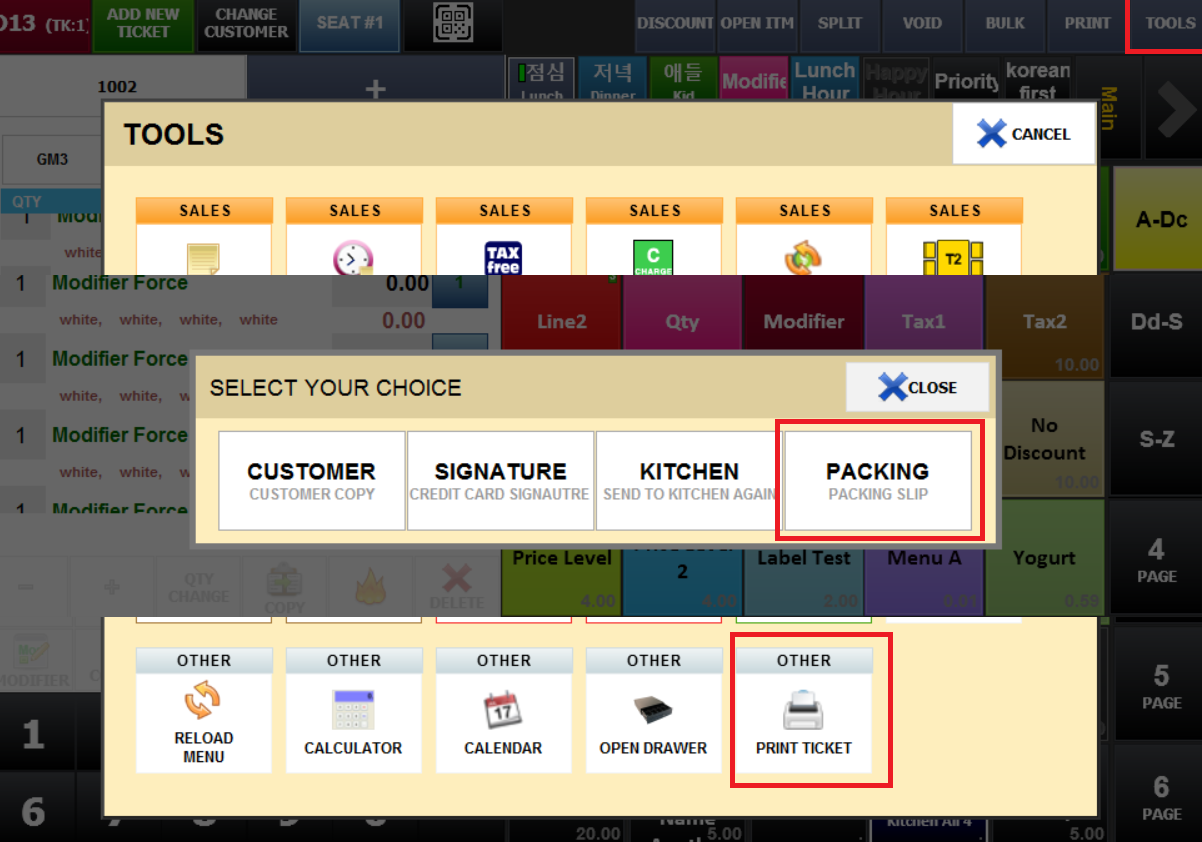 In Manual Mode, employee account will need a permission.
MENU > EMPLOYEES > EMPLOYEE LIST > MODIFY GRP on the group you want to apply permission to.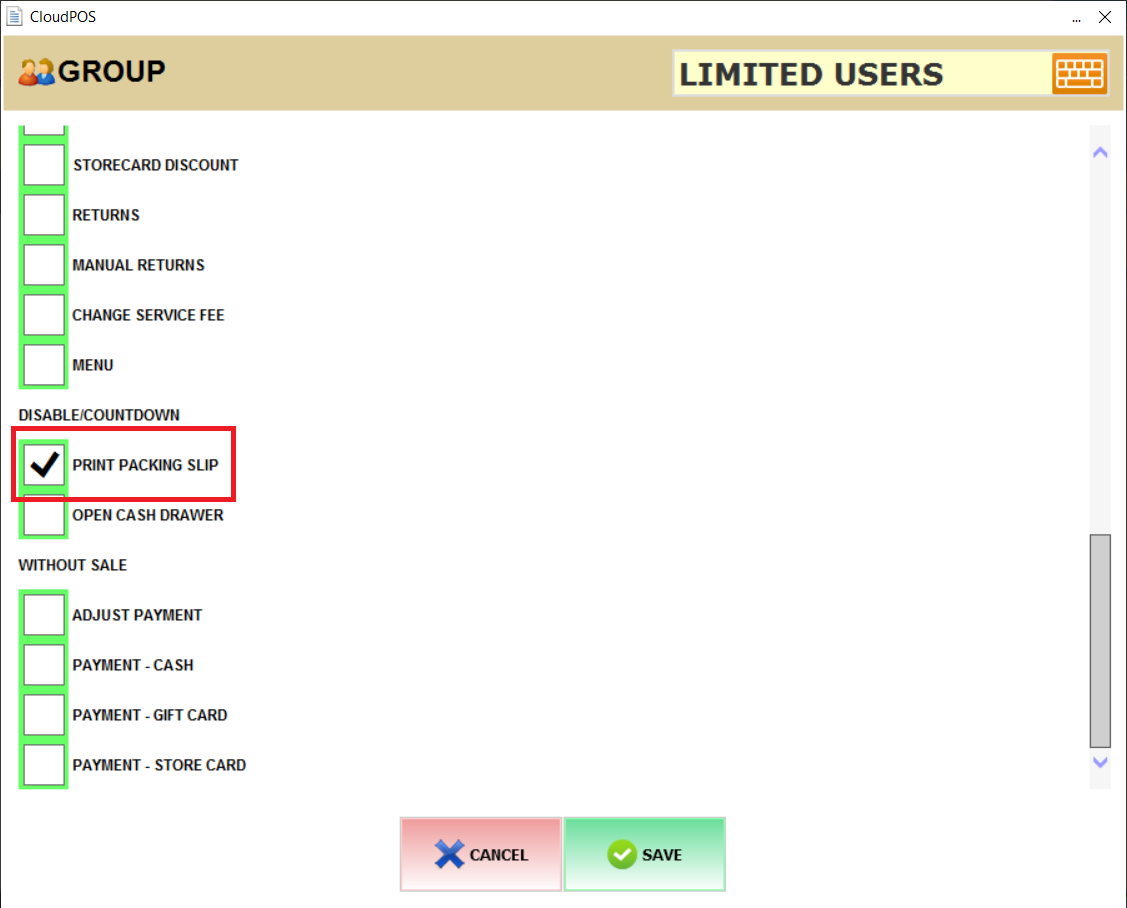 January 7th Update
Keyboard Capitalization
MENU > SETTING > SCREEN > LOCALE
Now, you can disable ALL CAPITALIZATION for screen keyboard.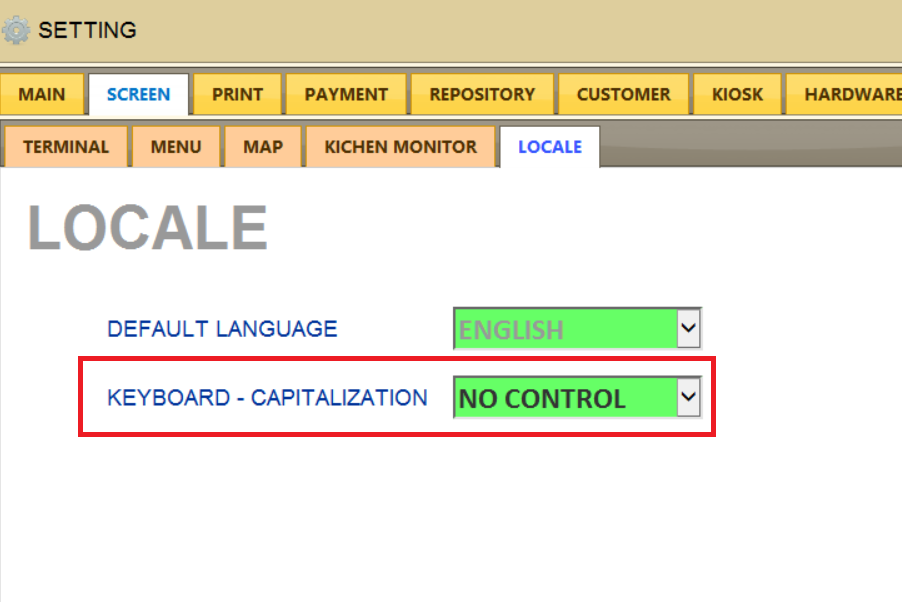 Mandatory Item - Online Order
MENU > SETTING > MENU11 > ORDERING > DEST
MANDATORY ITEMS can be set up to show up when customer order online. You can also charge fee on Utensils, Bag, or any other mendatory item selection