---
February 5th Update
Automatic Daily PAX PINPAD Reboot
MENU > SETTING > HARDWARE > PINPAD > LOCAL > scroll down to DAILY REBOOT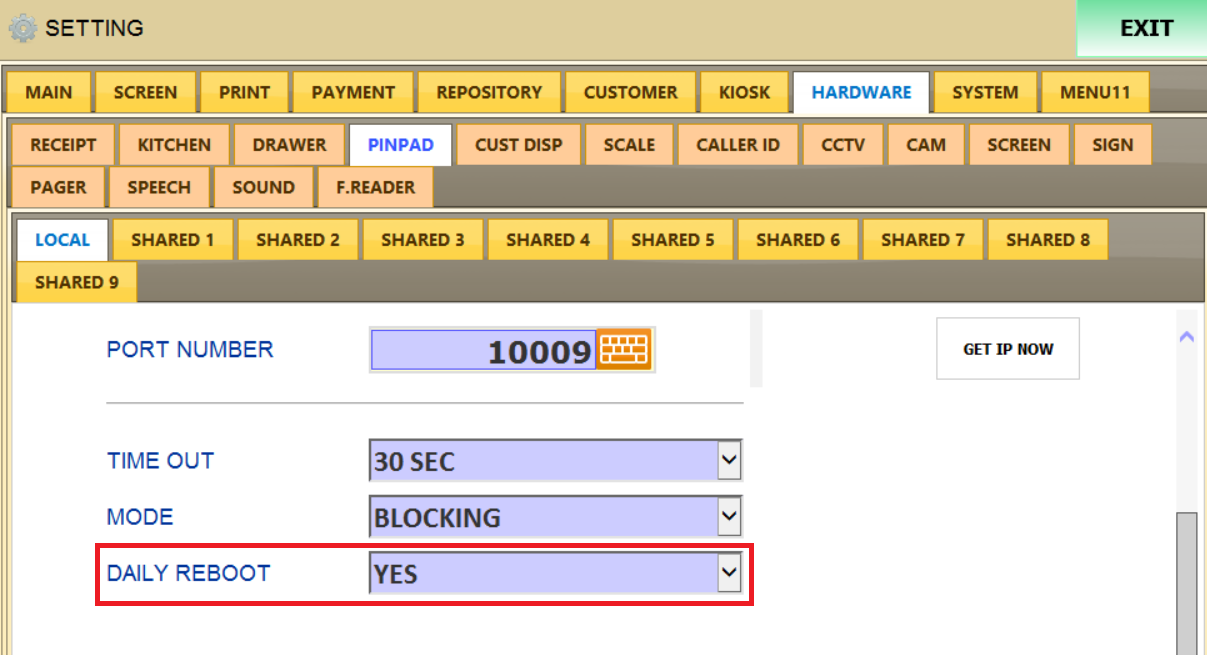 DISABLED will turn off PIN PAD REBOOT.
AUTO - DAILY will REBOOT the pinpad daily and automatically.
MANUAL ONLY will REBOOT the pinpad manually.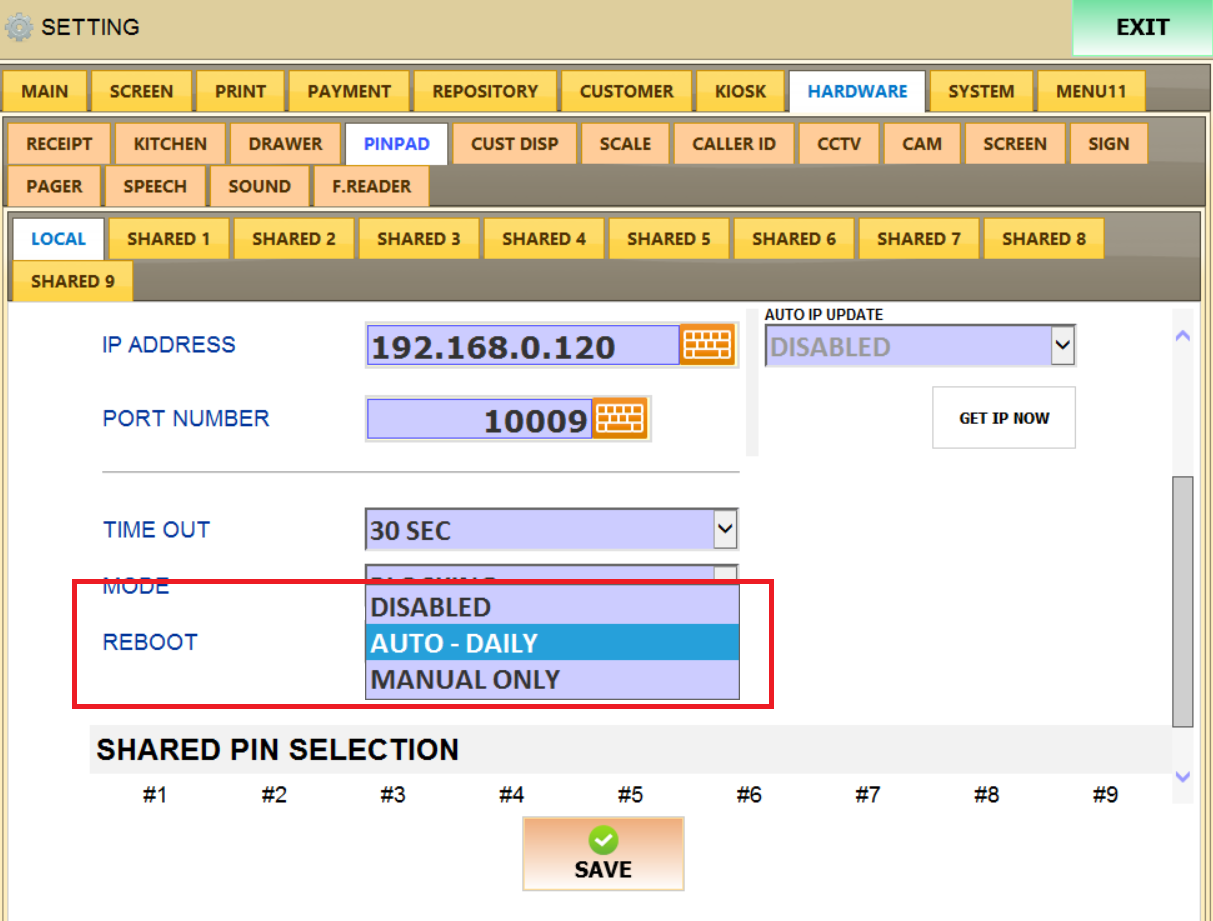 In MANUAL ONLY , PINPAD can be rebooted in TOOL > PINPAD REBOOT.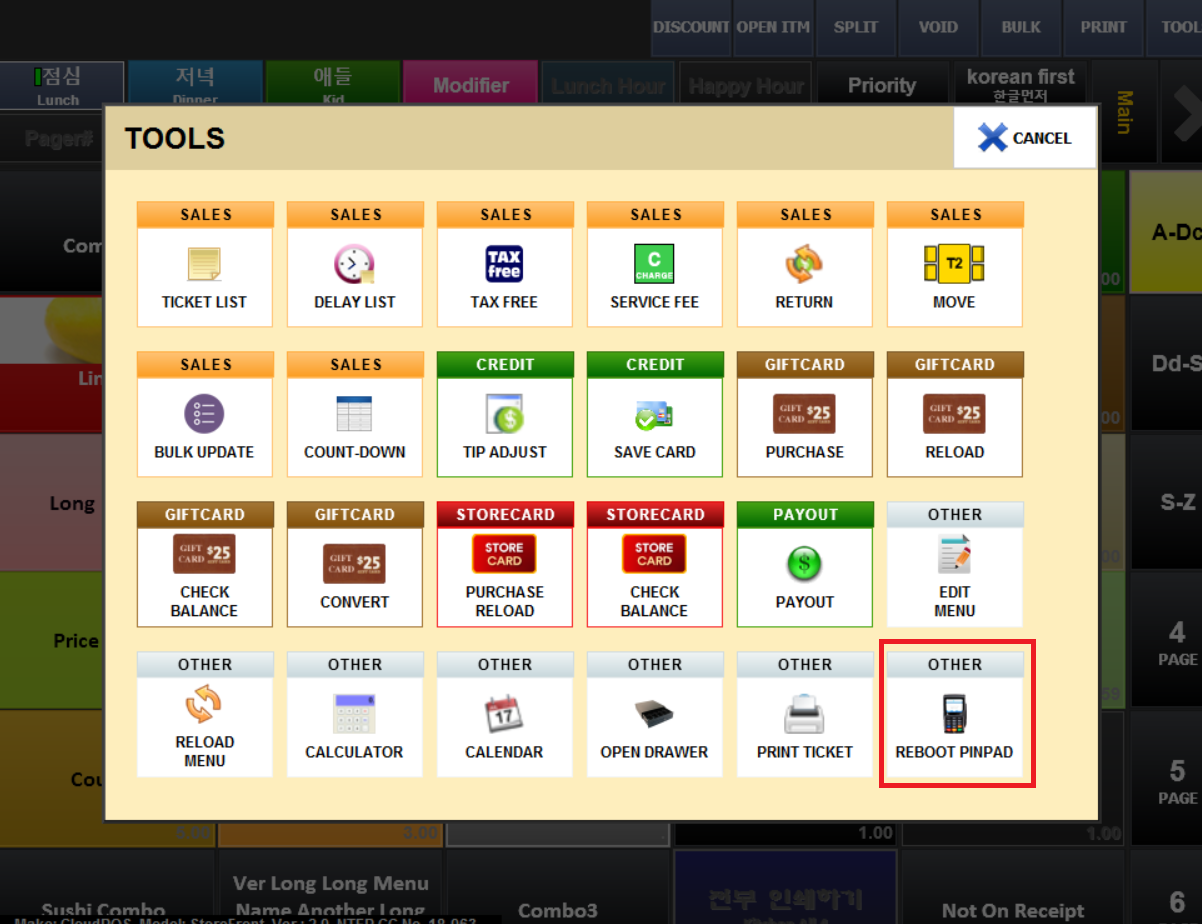 February 9th Update
KIOSK Cash Payment
MENU > SETTING > KIOSK > ORDER > scroll down to CASH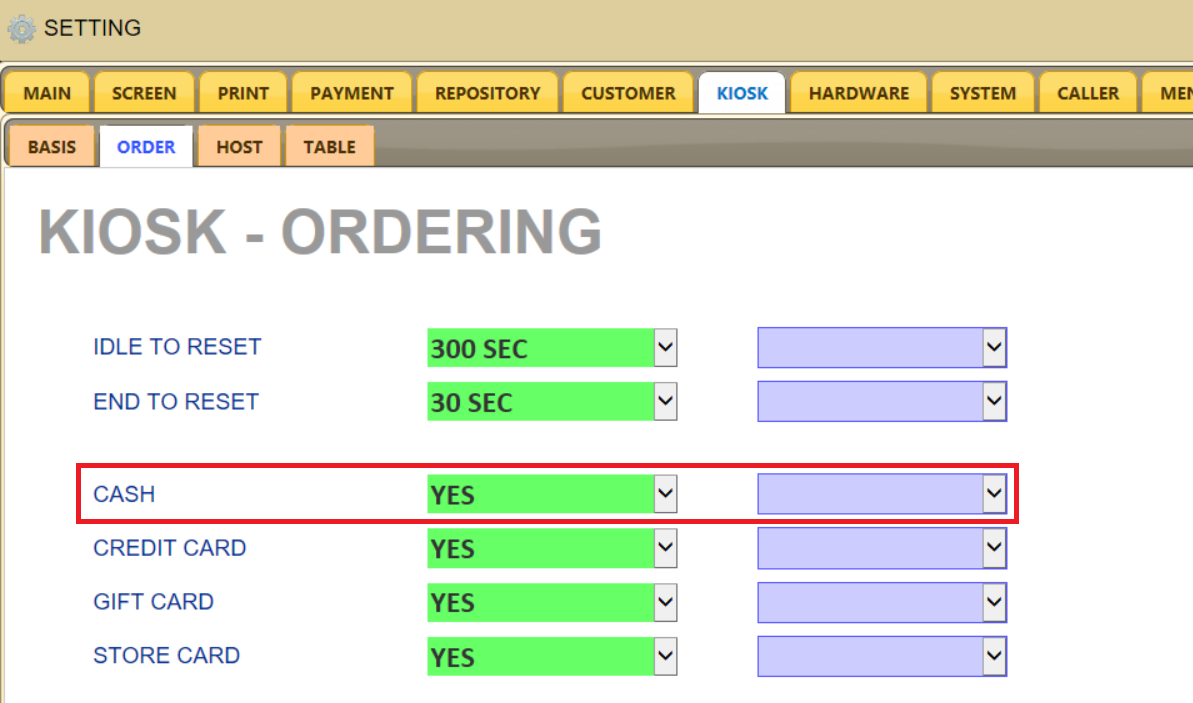 When Cash Payment is enabled, Order ring up is enabled in KIOSK and POS, however, will be sent to kitchen when cash payment is made at counter.
Cash Payment on Kiosk screen will be shown like below.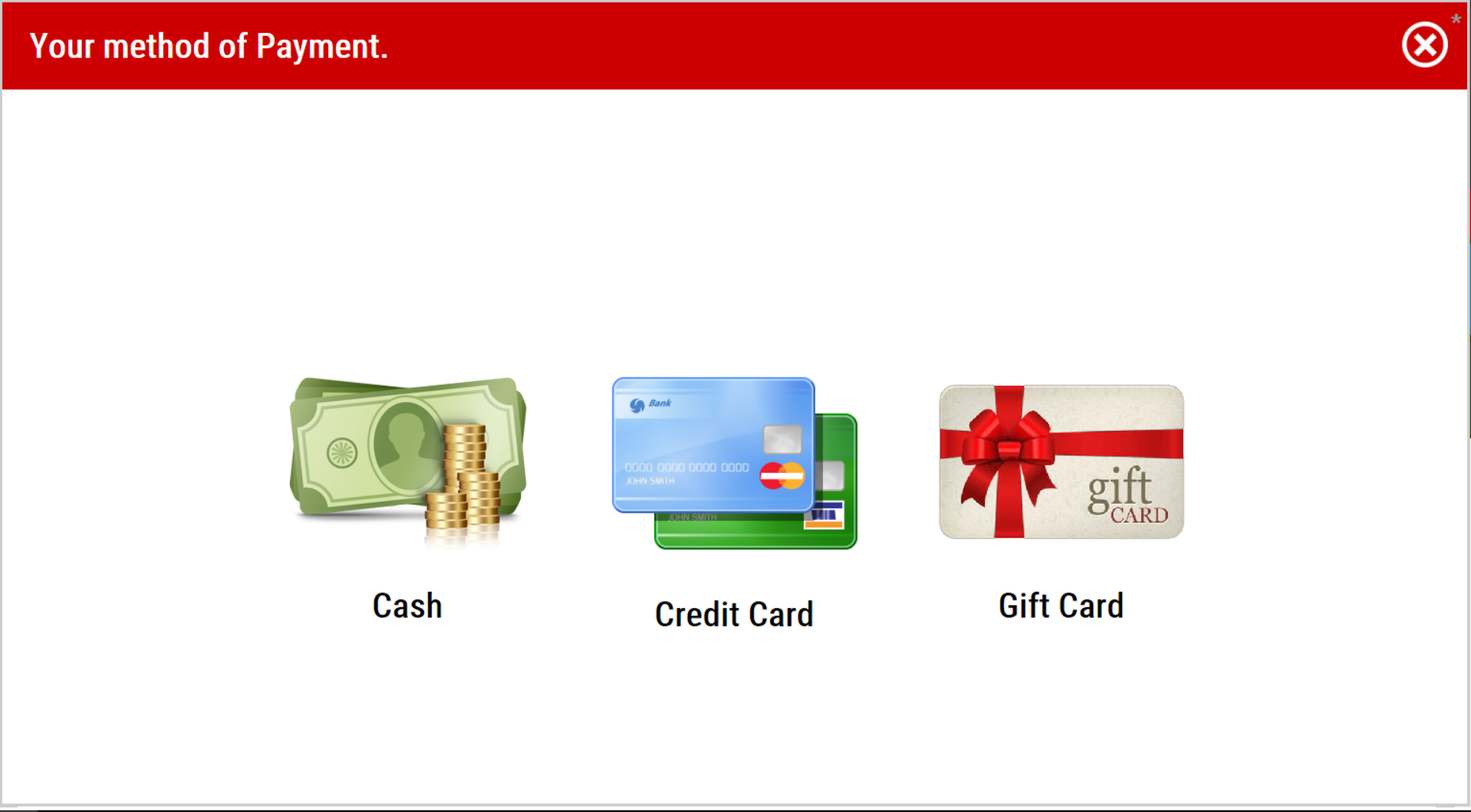 Terminal Specific - Printer Header/Footer
MENU > SETTING > PRINT > RECEIPT > BODY HEADER or BODY FOOTER > At the Bottom Right
This Toggle setting will enable TERMINAL SPECIFIC HEADER/FOOTER SETTING.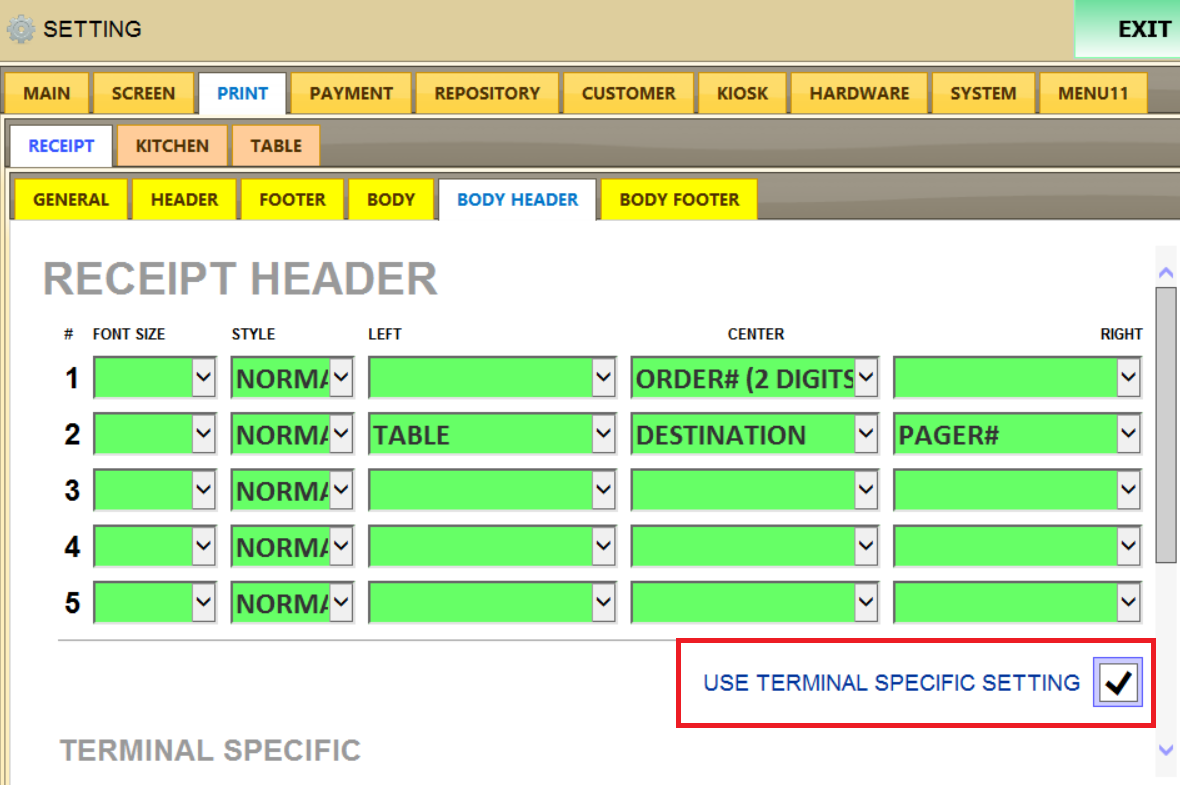 February 25th Update
Online Ordering - Online Payment restriction by ZipCODE
MENU > SETTING > MENU11 > SECURITY
Online Order can be restricted to specific zipcode.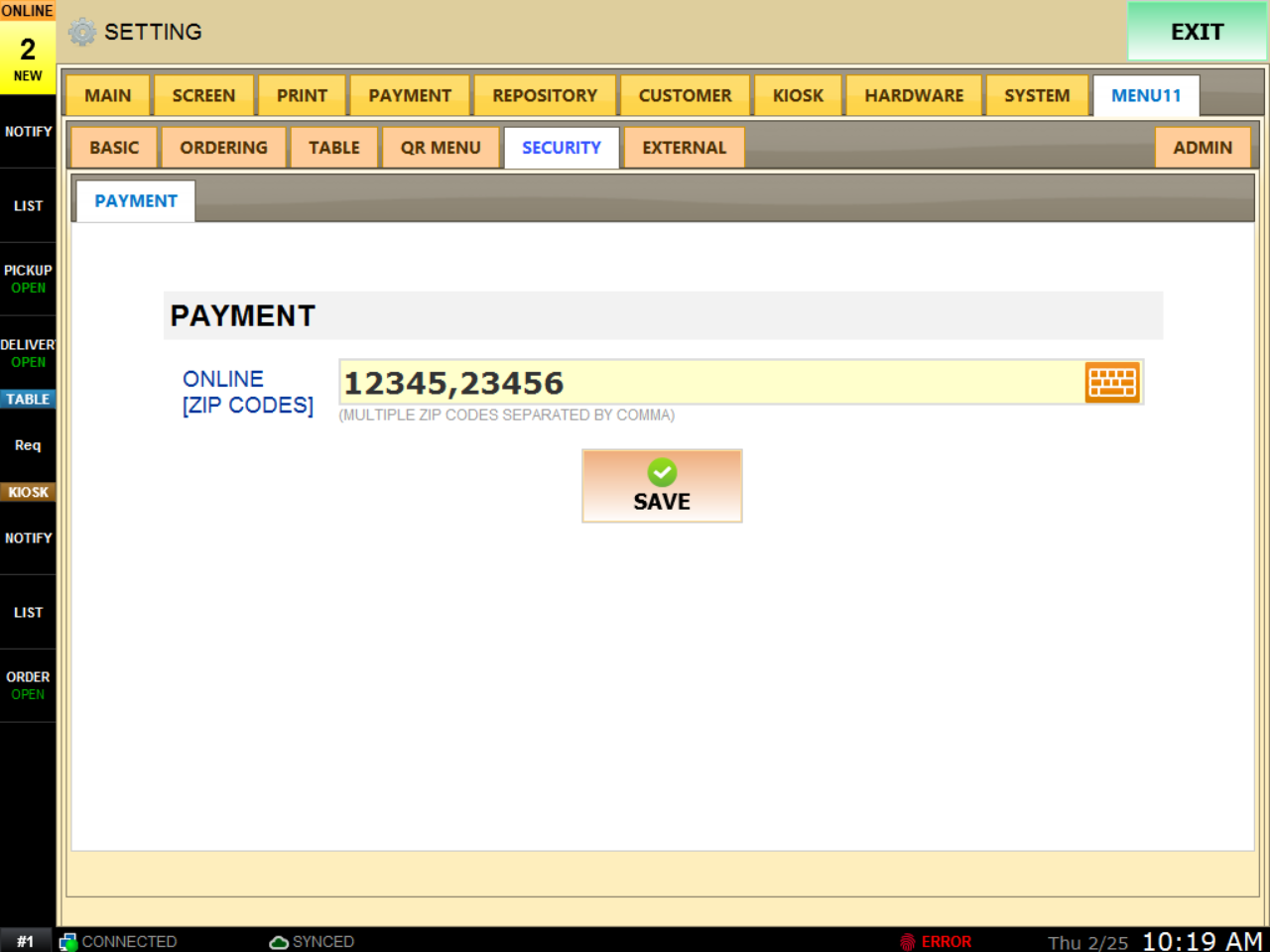 Email Print
When Customer Email is saved to ticket, email will be printed out in ticket by dafult.