---
MENU > Setting > PRINT > RECEIPT > FOOTER
For Footer, Barcode with three options and a Custom Message feature will be provided.
Here are three Barcode Options listed below.
NO : Nothing will be displayed in footer section.
YES : Barcode will be printed out at the bottom. This barcode can be used to retract transaction on POS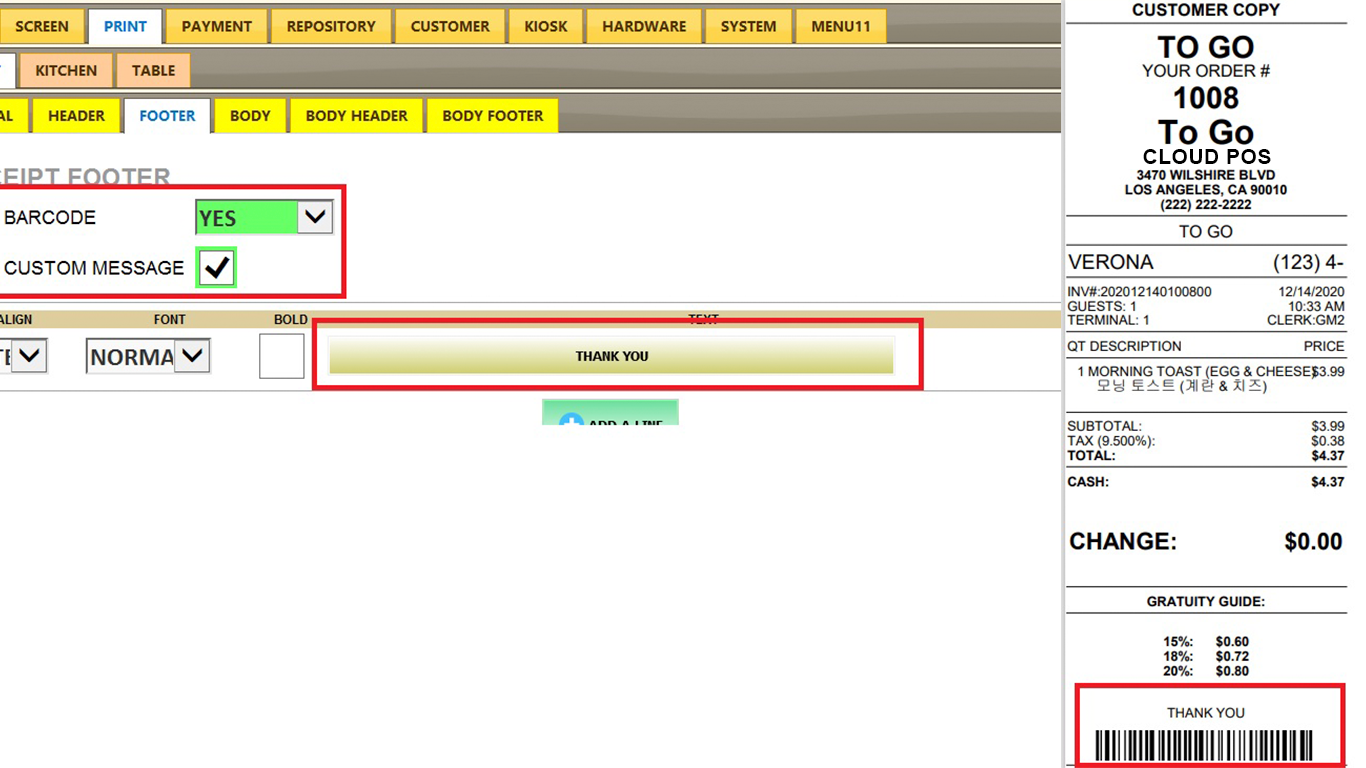 QR CODE : QR CODE option will print out QR Code which customer can use to Scan to Pay through their smartphone.