---
MENU > Setting > PRINT > RECEIPT > BODY > ITEMS section
In Receipt Body Item section, ITEM COMBINE section offers options to list items individually, fully combined if same, and semi combined same item but according to its modifiers.
ITEM NAME options lists out if both Name and ALT.NAME or one of each will be displayed in receipt.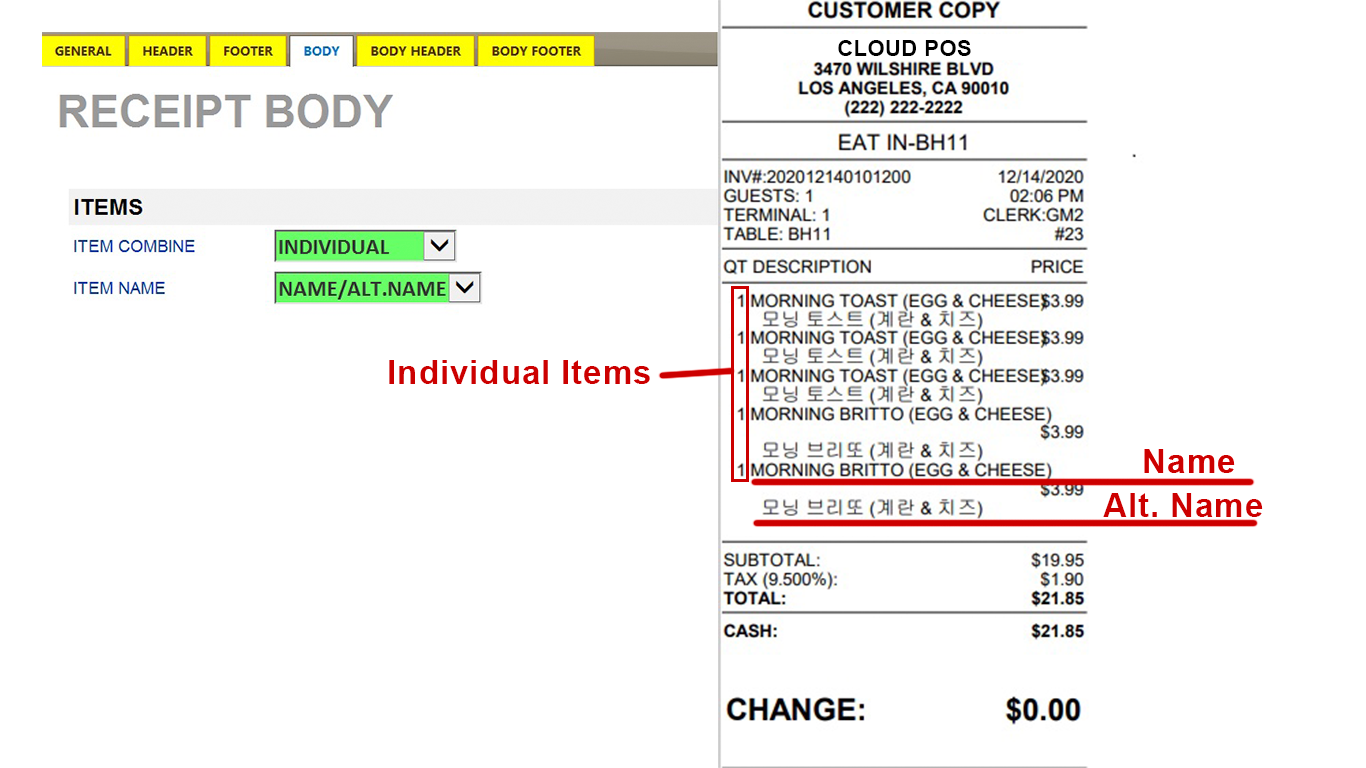 COMEBINE ALL options will stack same items in number.
ALT.ONLY option will display ALT.NAME only.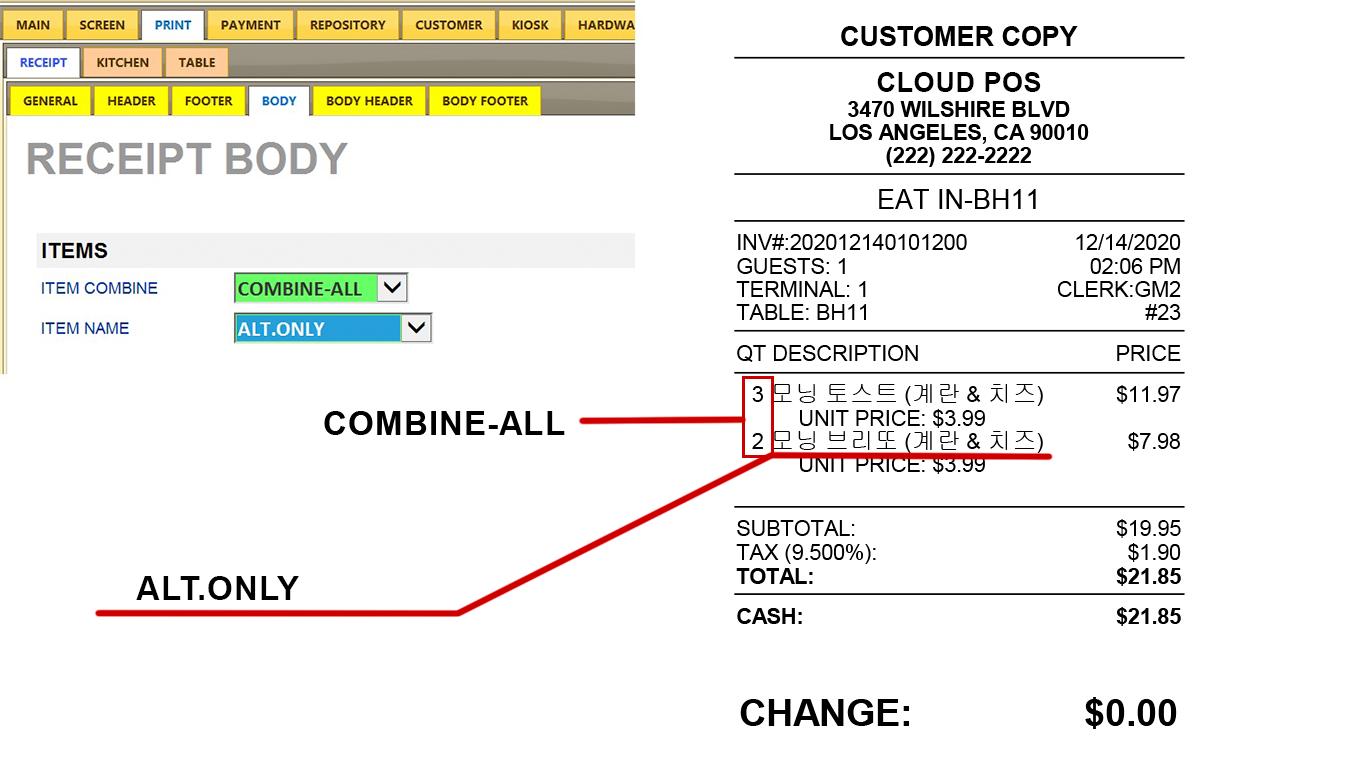 DELETE OPTION
Body elements are listed below.
Item : Item name
Modifier : Modifier name and price
MEMO : Special note or memo written in POS
Weight :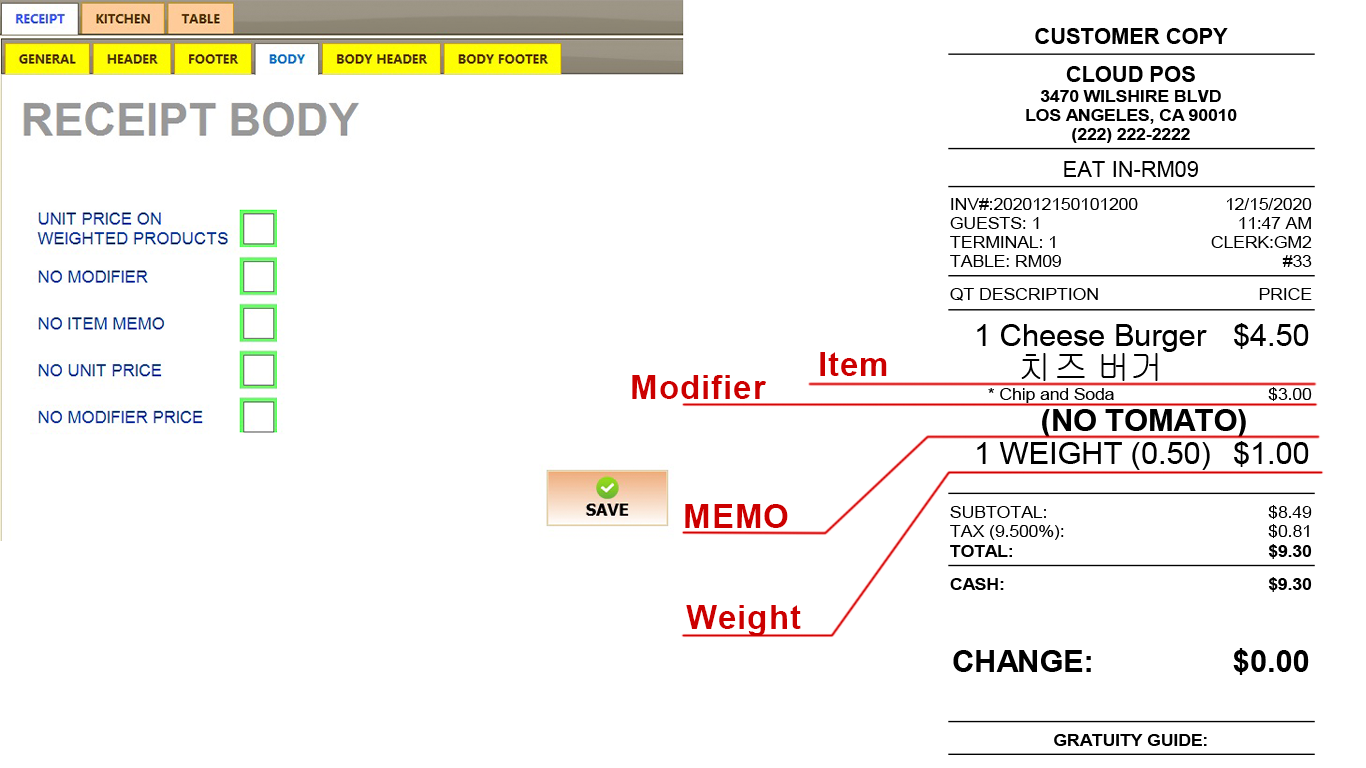 Delete Option result shown below.