---
Hold function let you save unfinished order for Quick service restaurant (QSR), in case you need to receive payment at later time.
This function is only available on QSR
Setting > Main > Sales > Order > USE HOLD BUTTON
  Selection YES to enable the Hold button. Select NO to disable.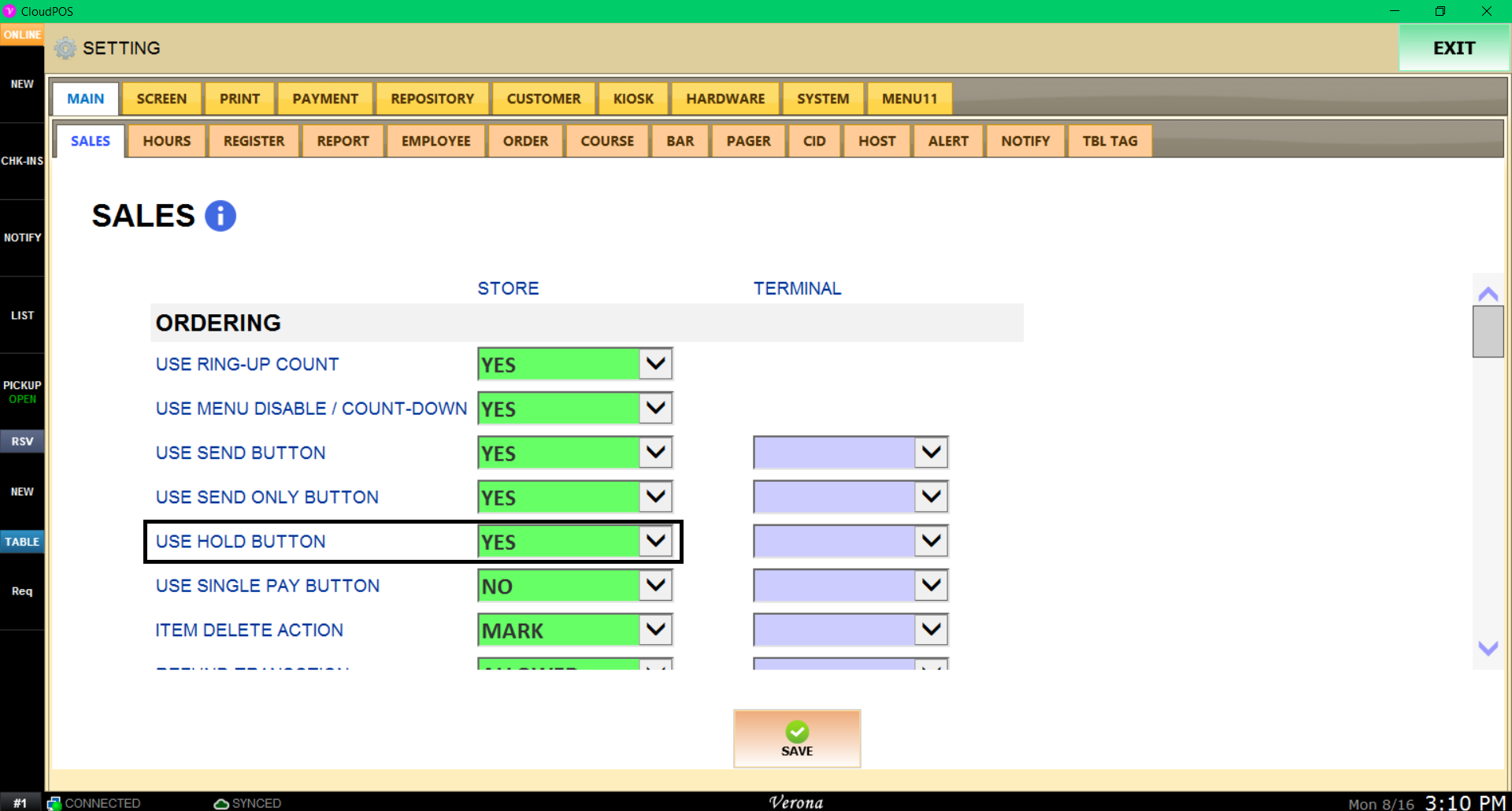 Result
  Hold button is located on right top corner. To hold a ticket, ring up some item and use hold button.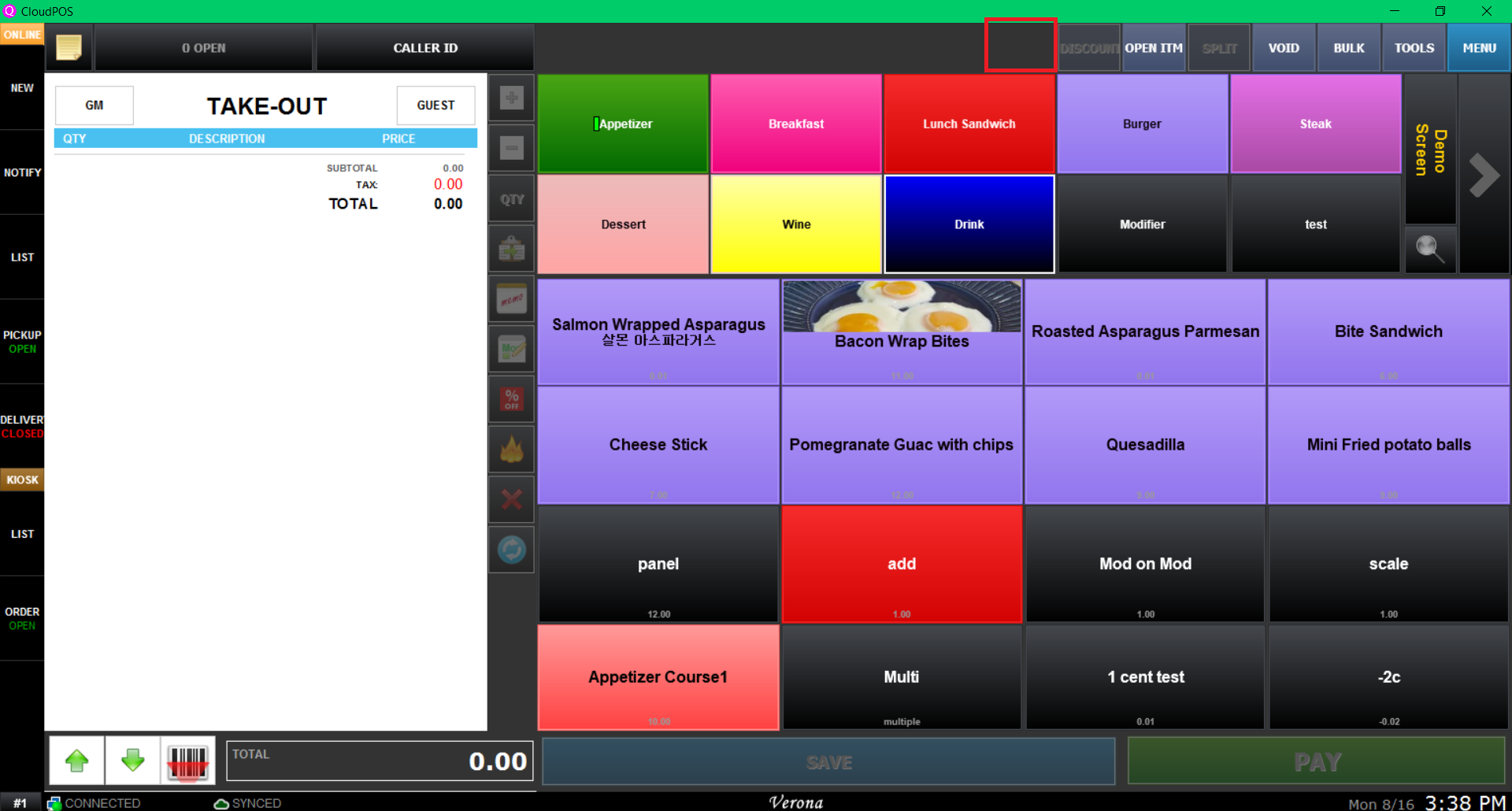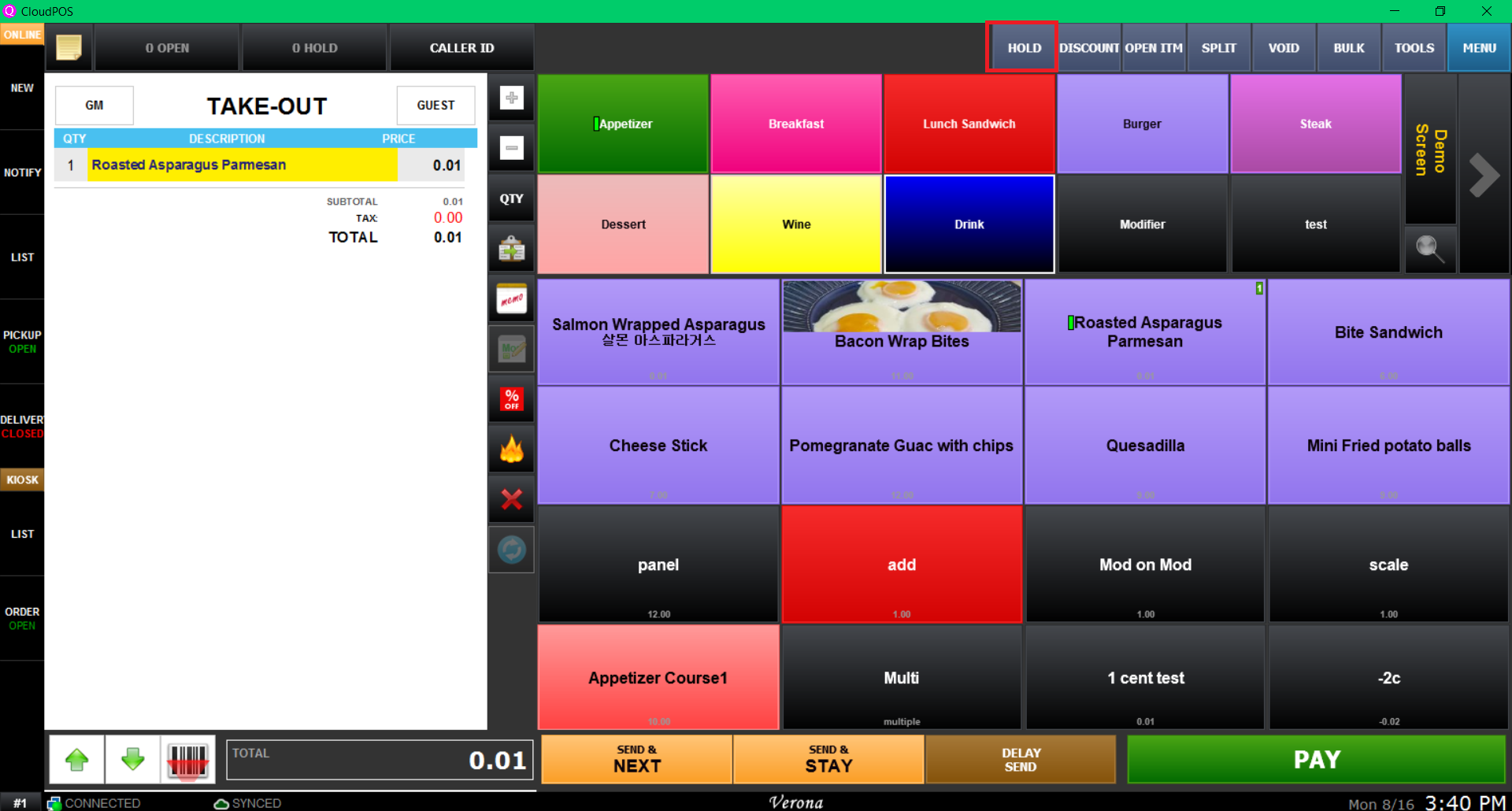 Once the ticket is holded, the hold ticket count will go up on hold ticket widget.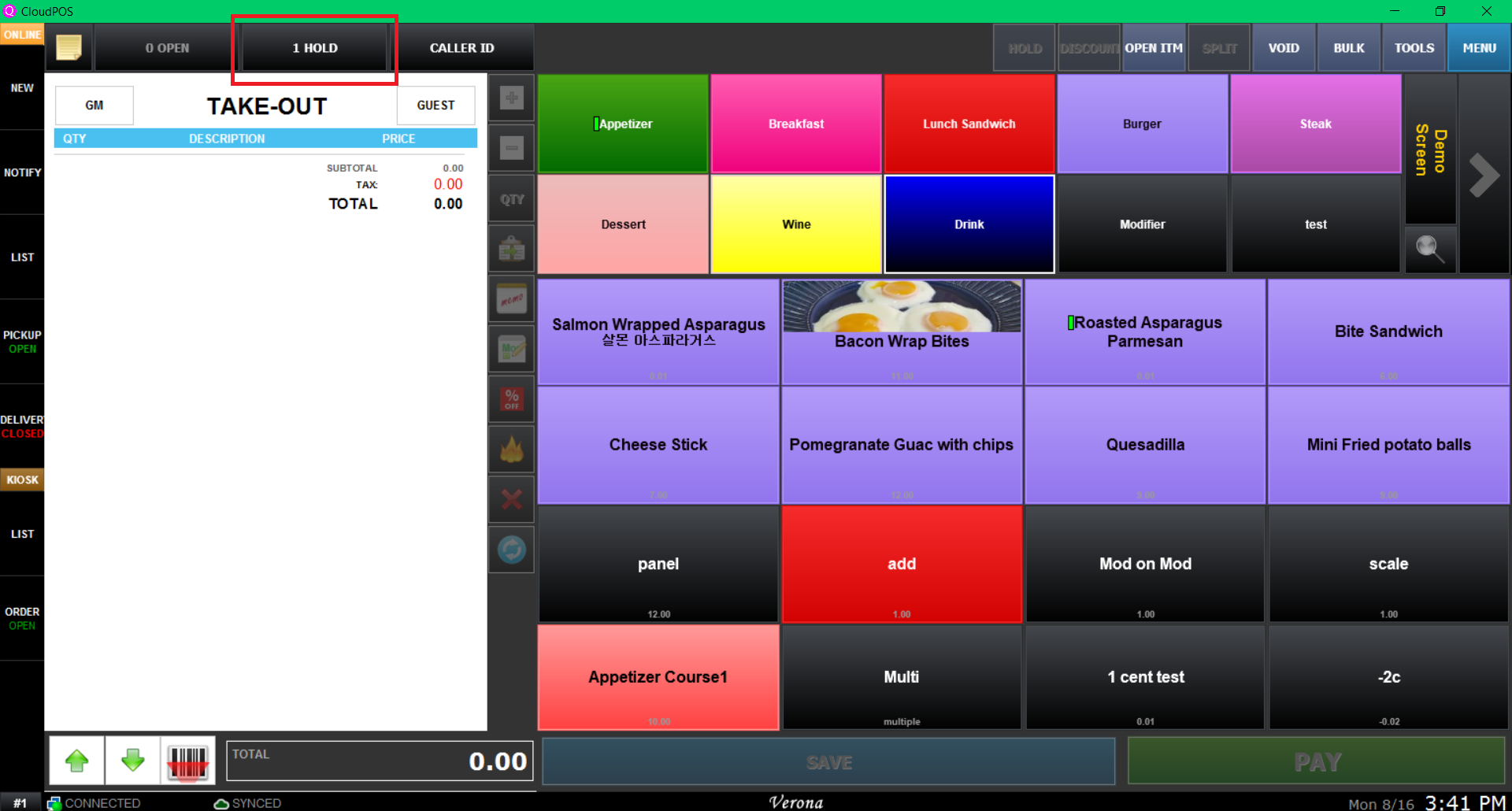 To access the holded ticket, press the hold widget and the hold ticket list will pop up. You may open the ticket by pressing OPEN button.