---
While you are doing the register close, you may find "CREDIT CARD" has orange highlight and the save button is disabled.
Once you settle your credit card, you won't be able to input or edit tips. To input Tips, see: CC NO-TIP
Sales screen(map screen) > Menu > Register Close > "CREDIT CARD" has orange highlight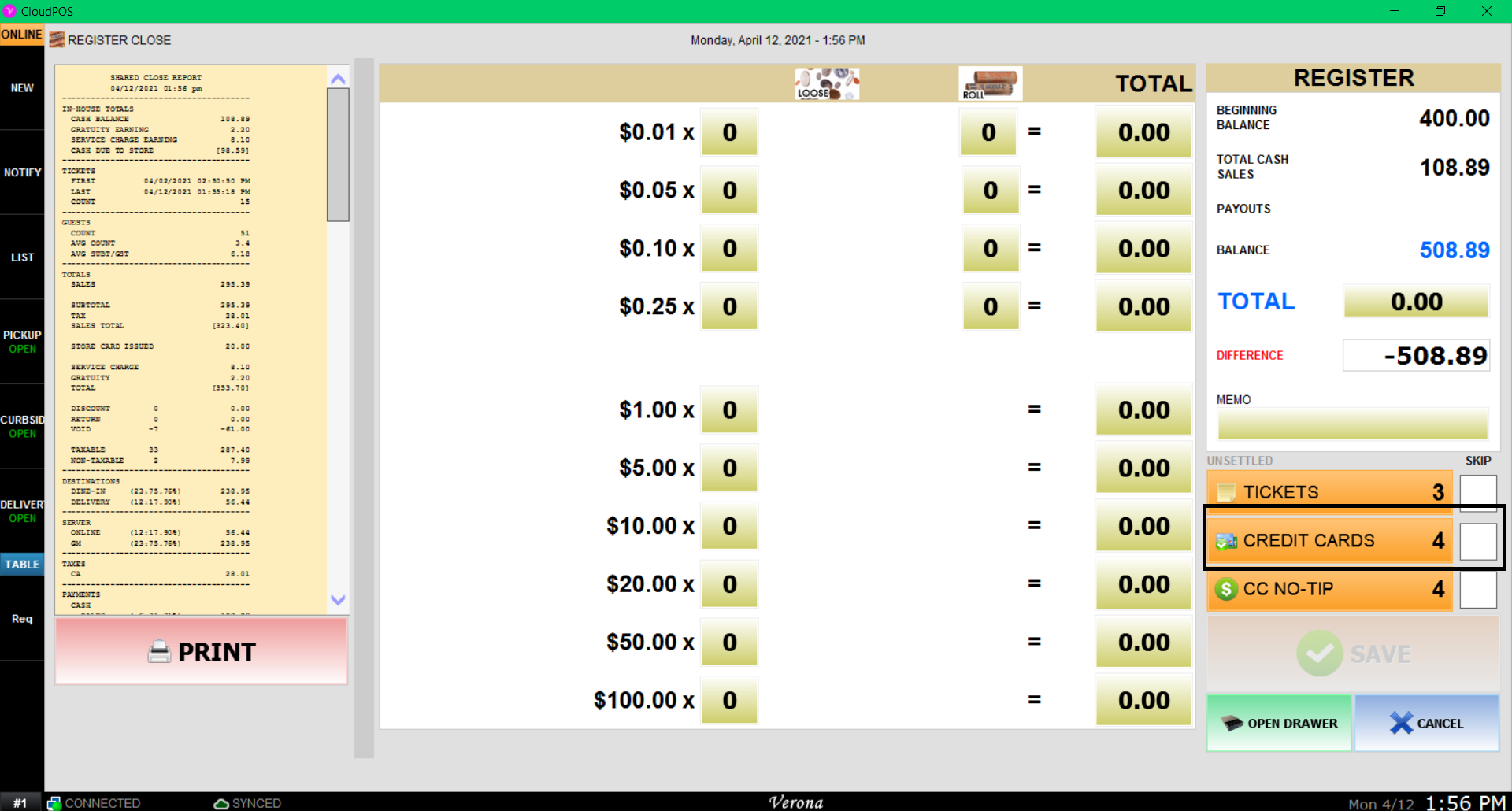 This means that you currently did not settle(batch close) for your credit card transactions and you'll need to settle them to process with the register close.
Go to the credit card transaction settle by pressing CREDIT CARD from register close.
Press Settle Mode to change to settle mode and use SETTLE button to settle. You may have to CAPTURE ALL first, if you have input some tips.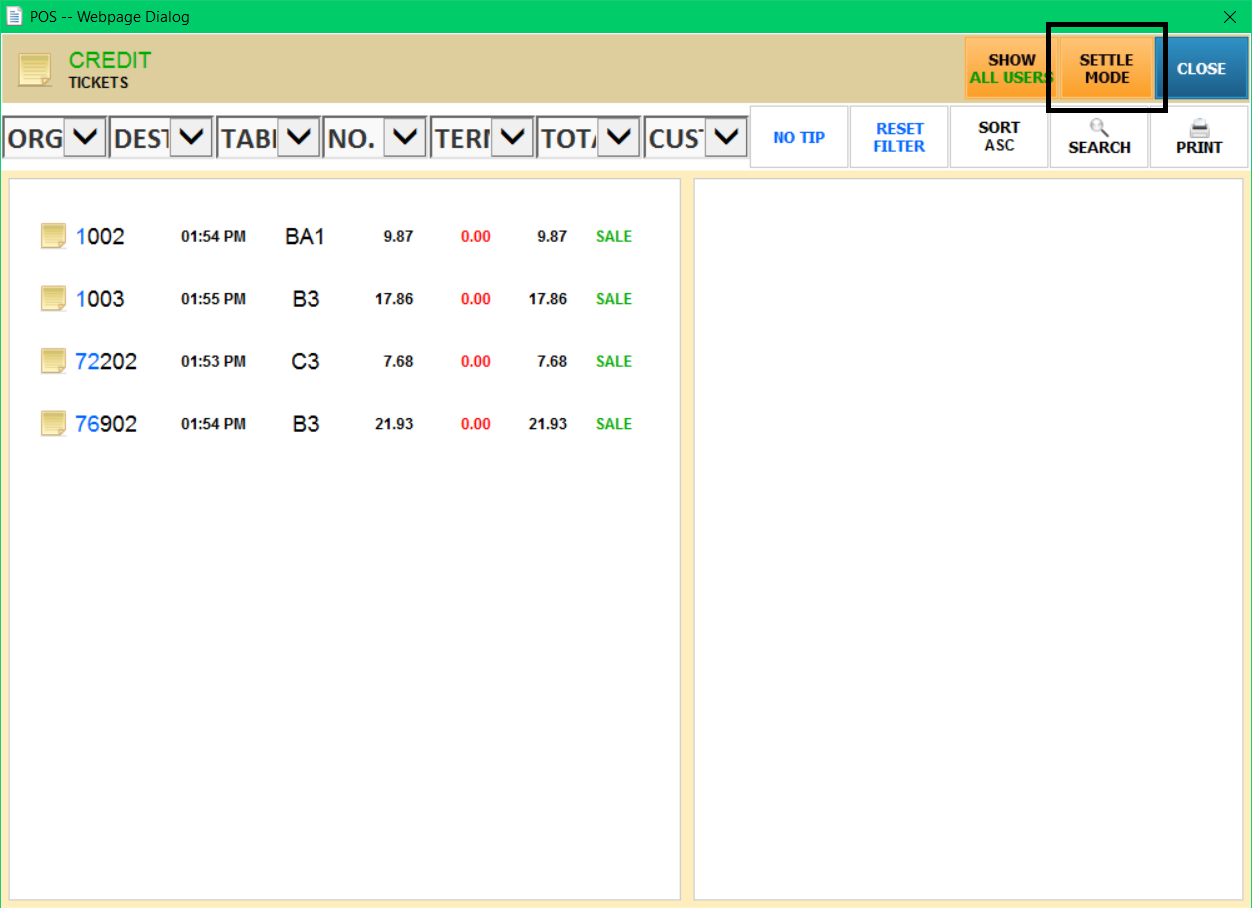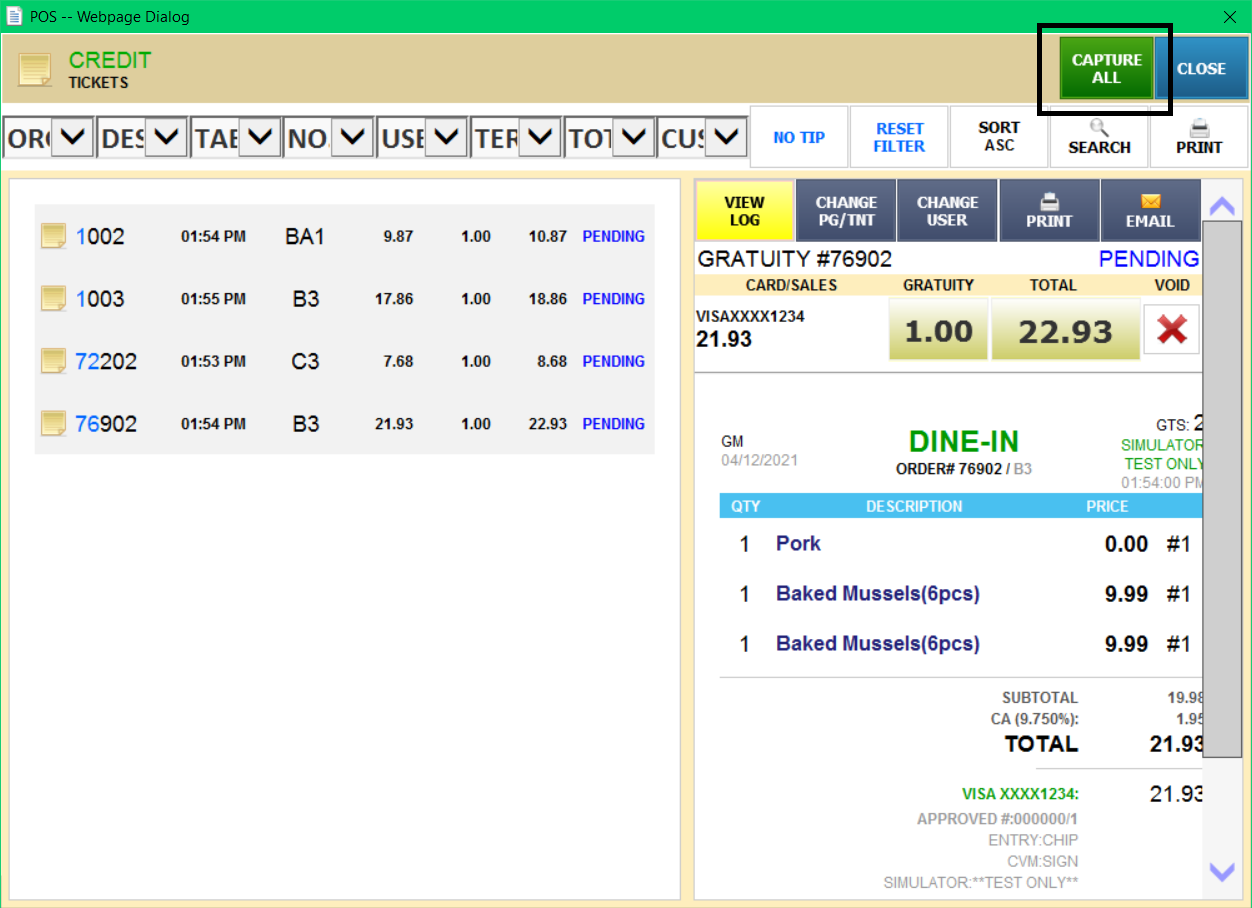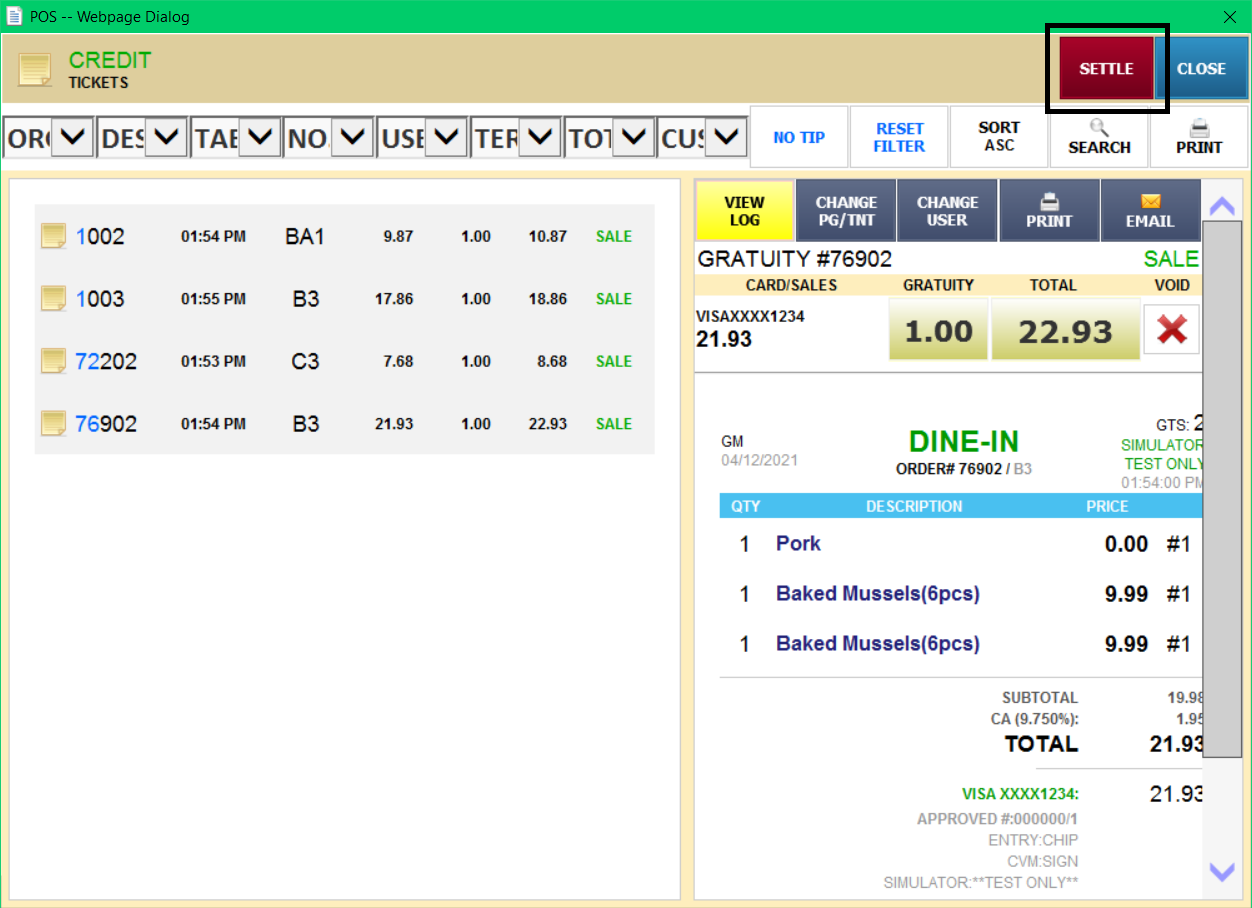 When settle confirm prompt comes up, press YES to confirm.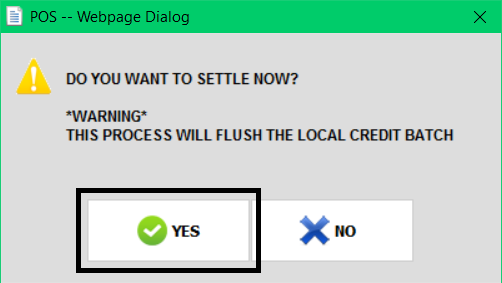 Result
After all the credit card transactions has been settled, you'll be able to do the register close.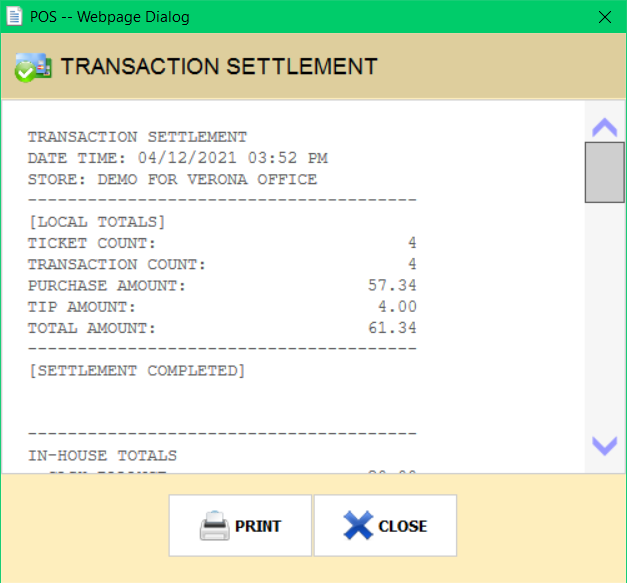 If you do not want to settle the transactions but still want to do the resgister close, see: Skipping for register close