---
In VeronaPOS, you are able to use store card as a payment.
This section is only about using store card as payment. To see how to purchase, reload, adjust, & etc, refer to this link:[link]
Main screen > Log-in > Sales Screen > OTHER button on right bottom corner
Press the STORE CARD Button.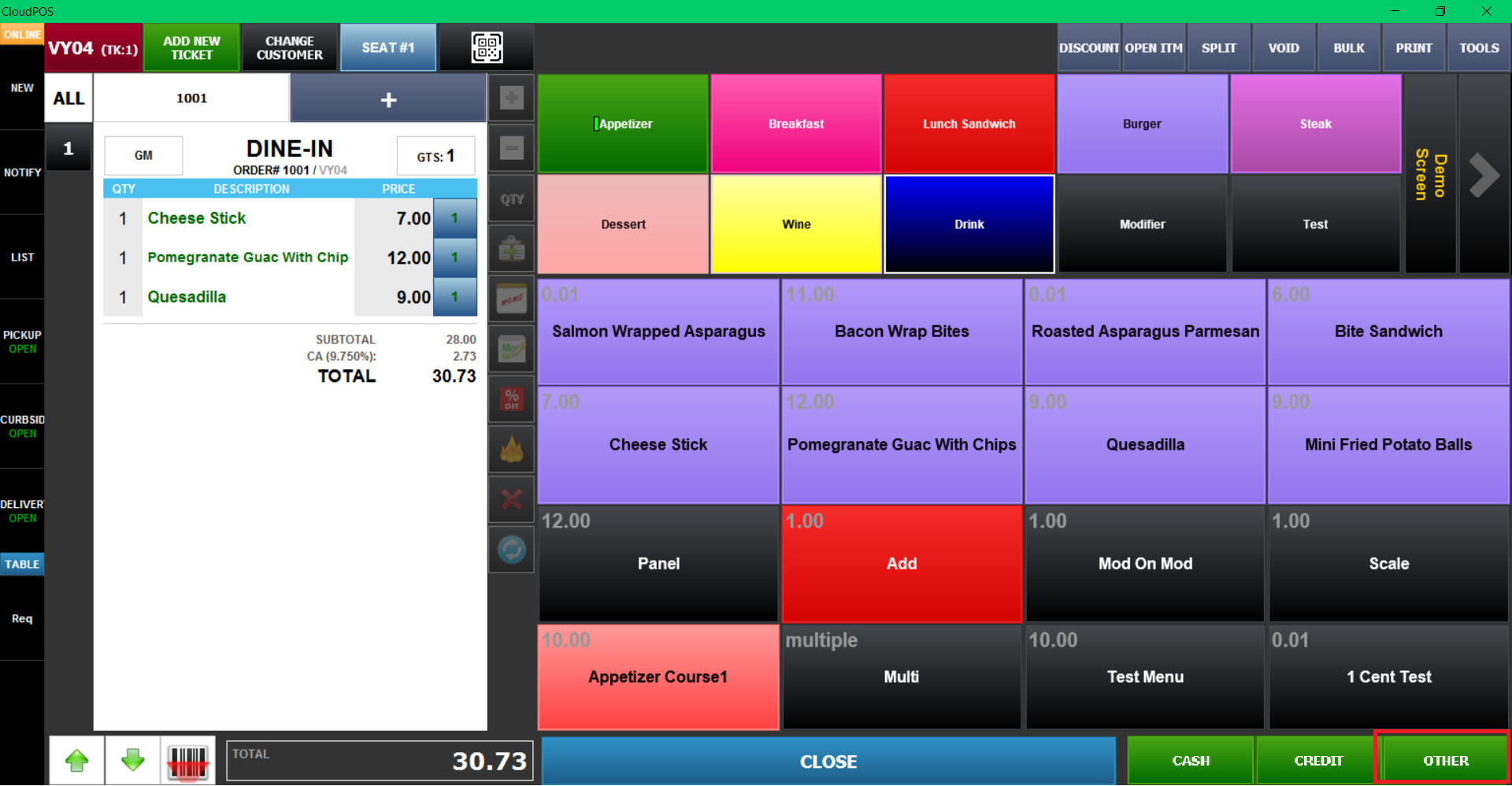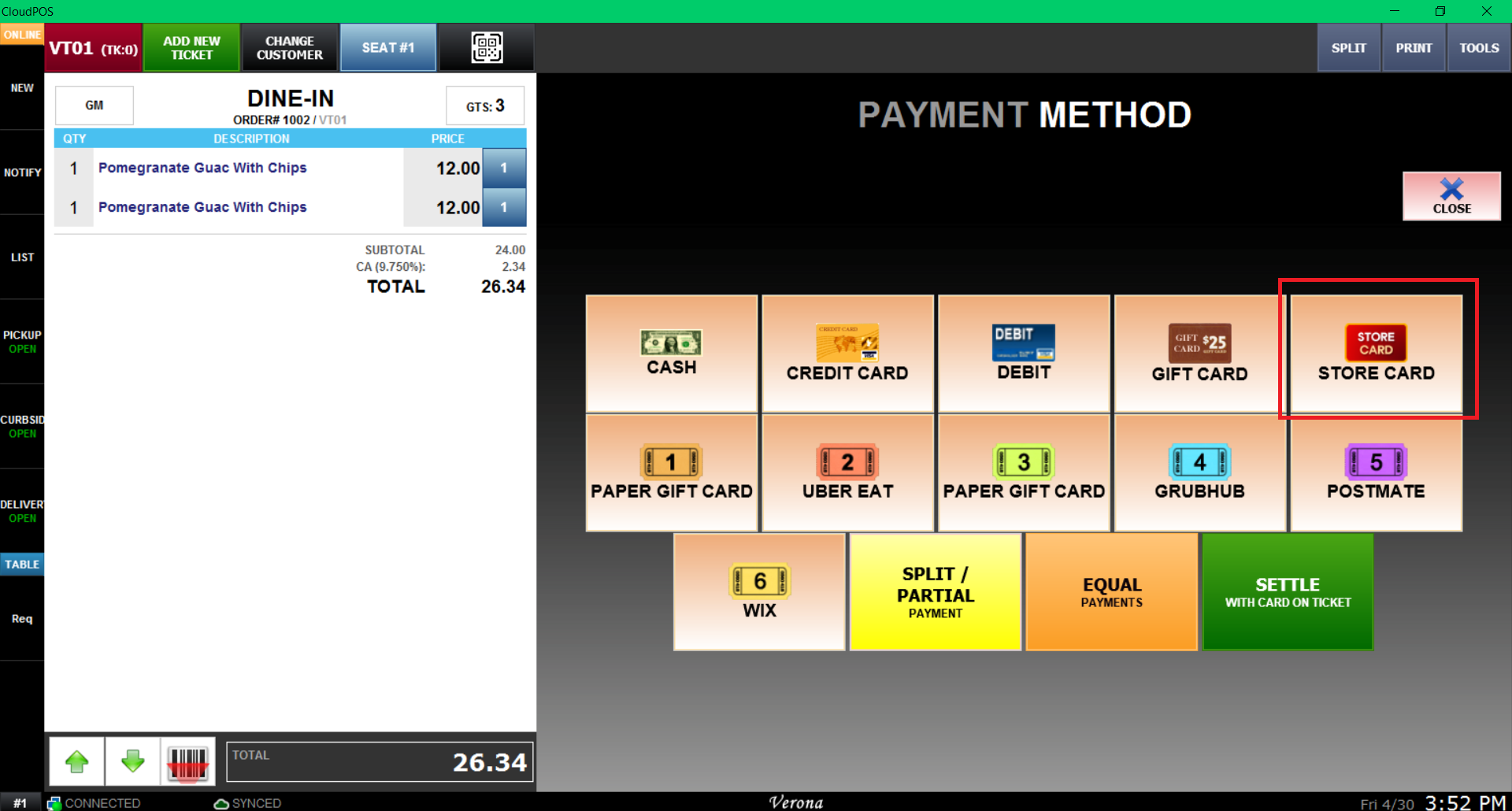 When promted with store card number information, input the number. If you have MSR (magnetic card reader) installed on our POS machine, you may swipe the store card to input the numbers.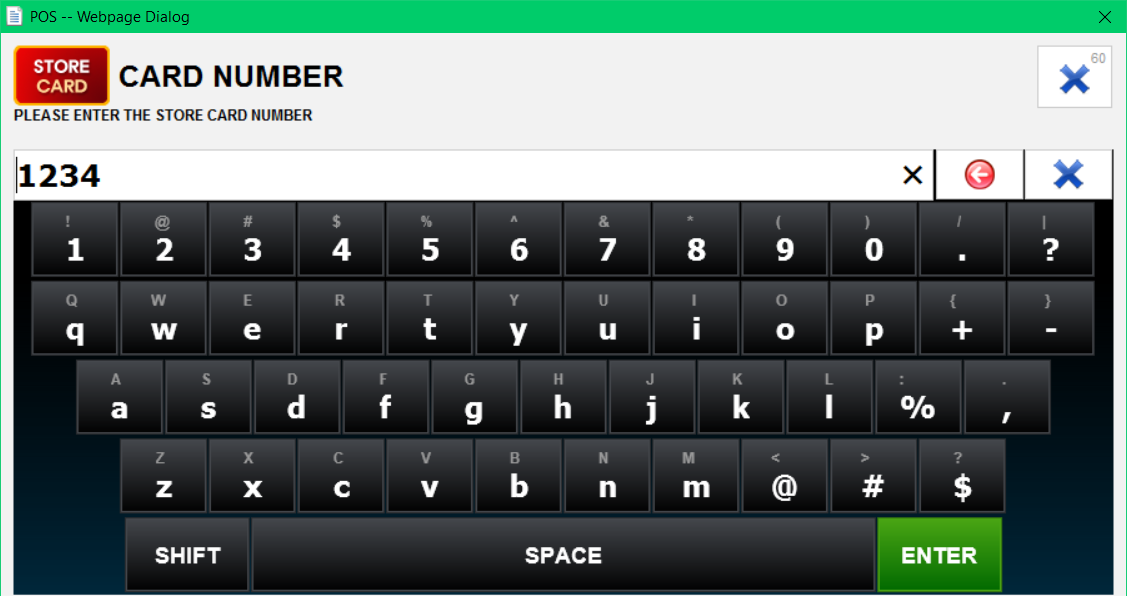 Payment will be processed.