---
When you want to pay different amounts per credit card and cash,
you have customers who give multiple credit cards and cash on one ticket, you may use the Partial payment function to take care of the payment.
Press other from bottom right corner

From list below choose SPLIT/PARTIAL PAYMENT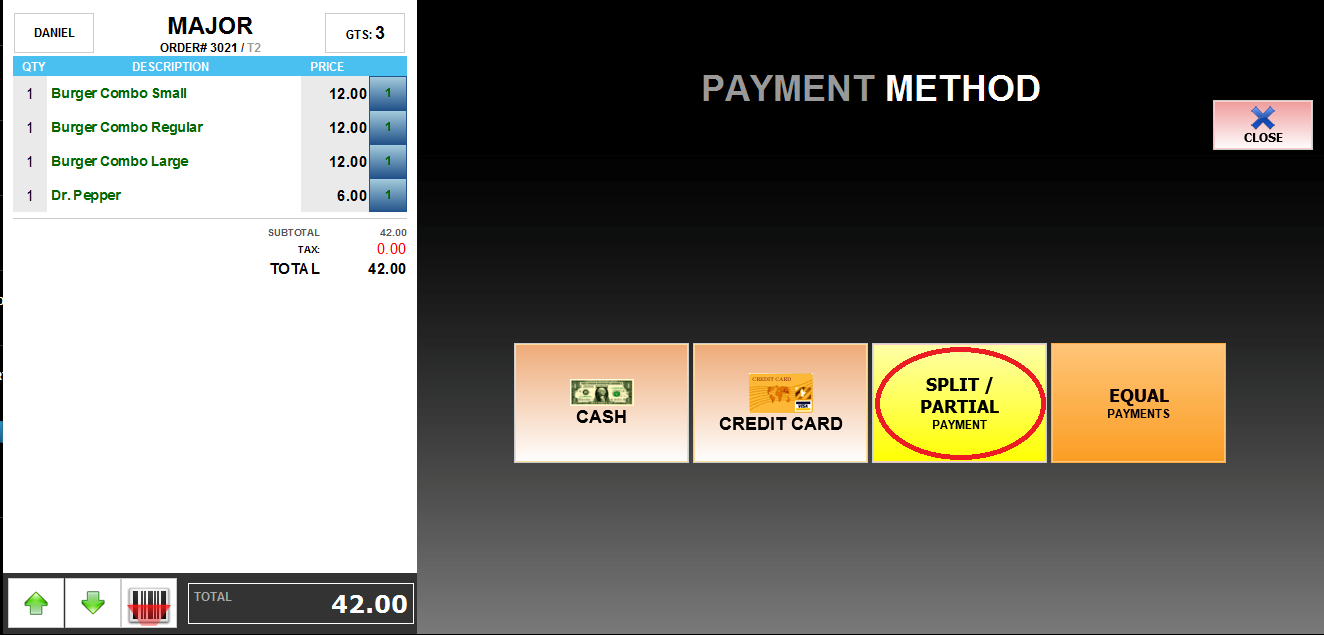 When it ask how much to split, input first amount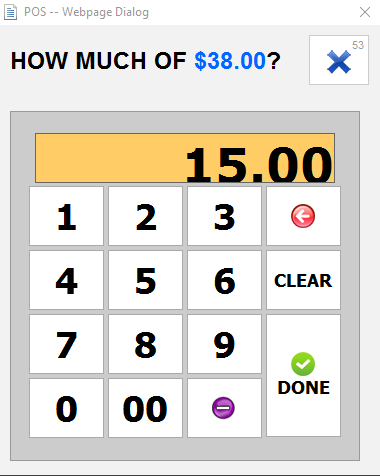 Choose the method of payment for the first amount.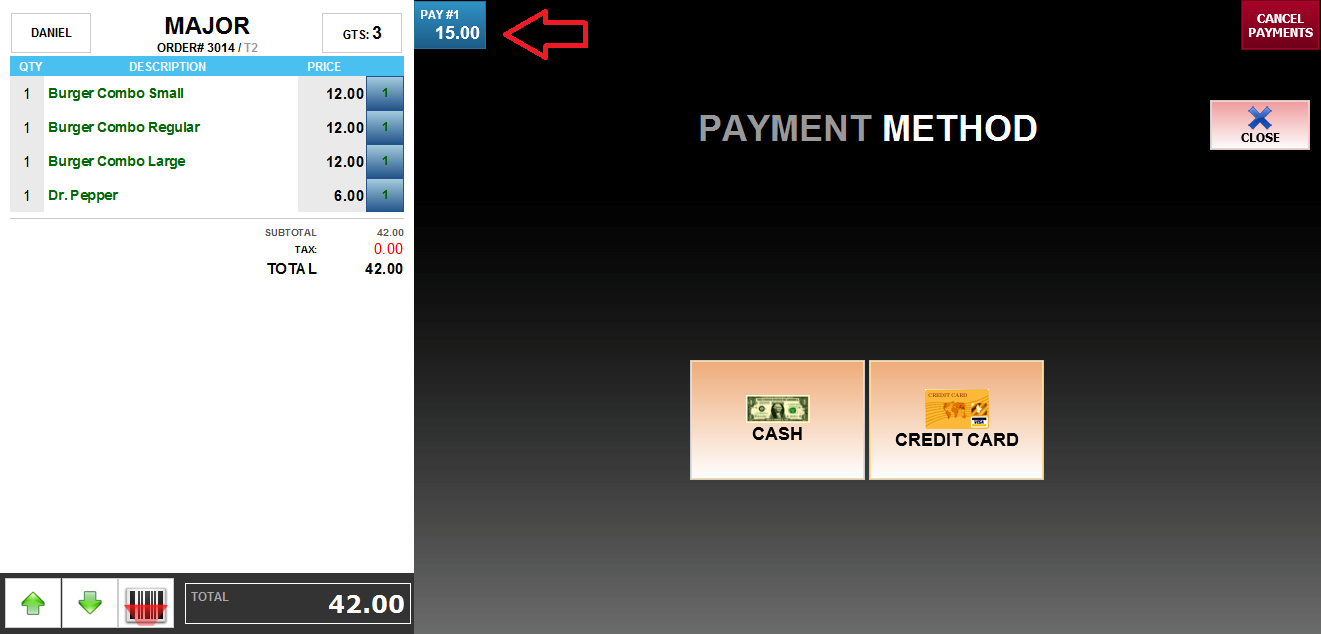 After paying the first amount, you will be returned to the payment method screen again. Repeat split process until you are done with payments.