---
In VeronaPOS you can have a custom tender, such as a paper giftcard, to accept them as payment.
This section is about using a custom tender as a payment. To see how to create a custom tender, refer to this link: Example Link
Main screen > Log-in > Sales Screen > OTHER button on right bottom corner
Press the Custom Tender (example: Paper Gift Card) Button.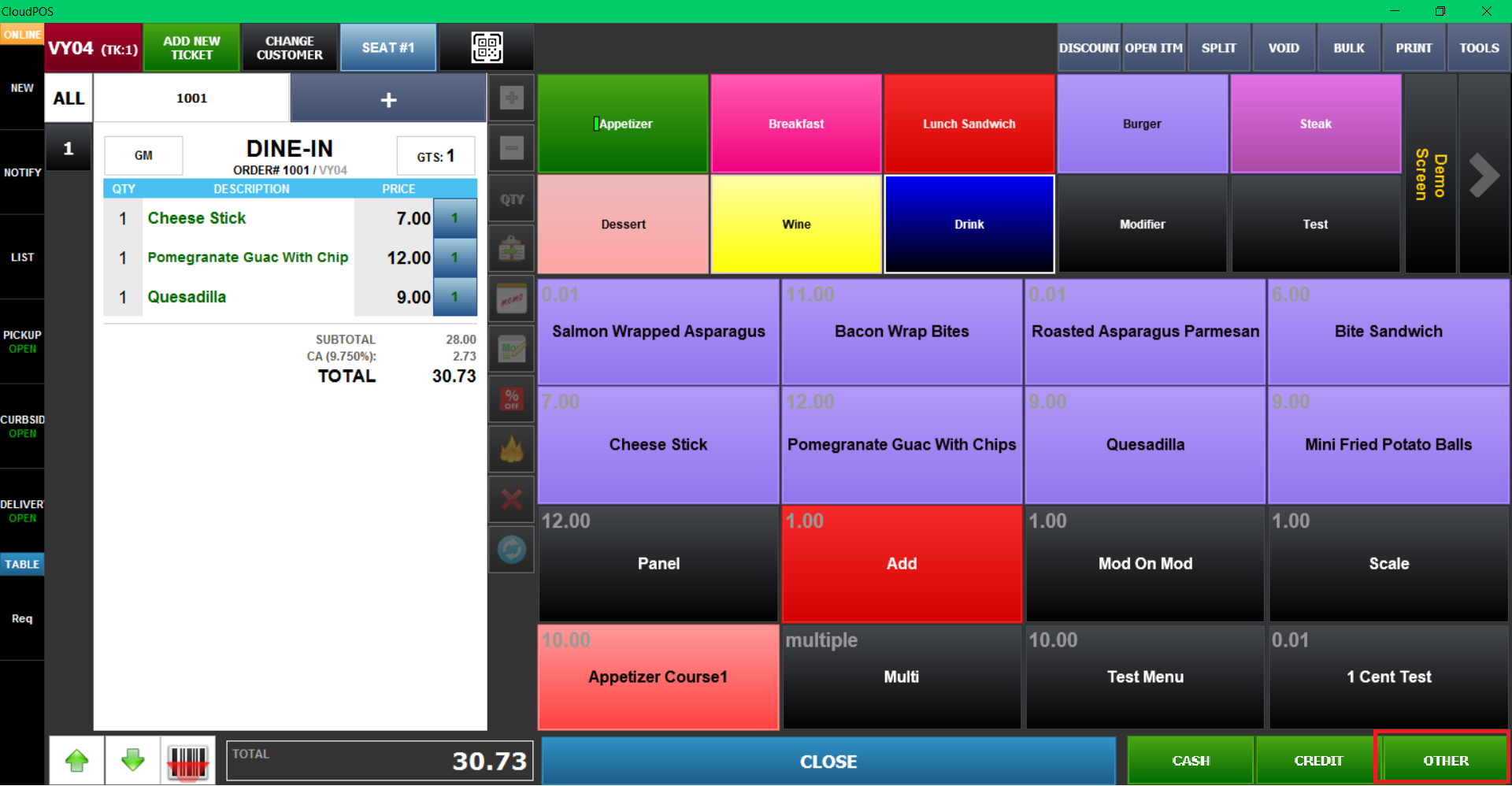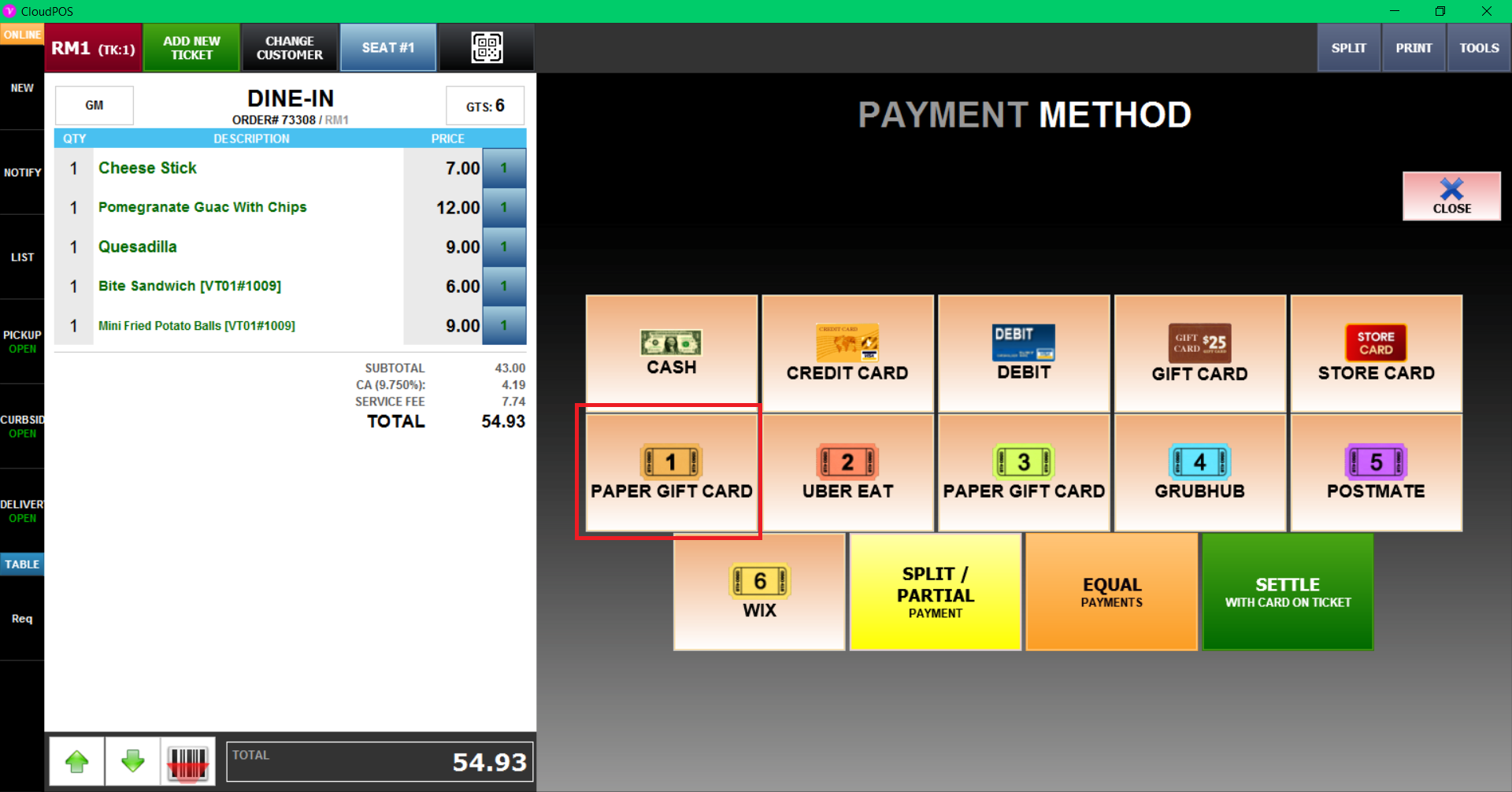 eader) Make sure the pay amount is correct and press done..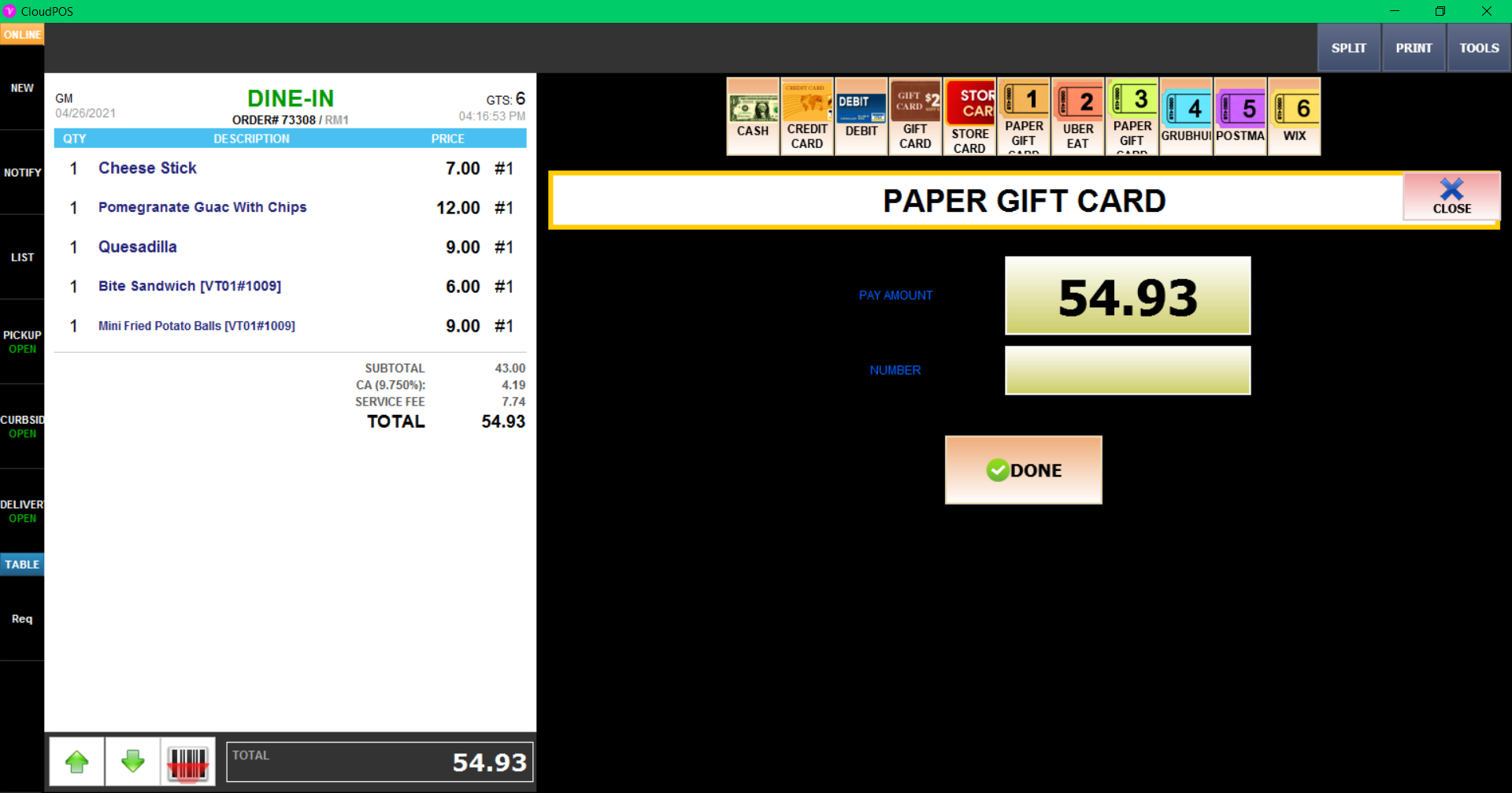 Payment will be processed.