---
VeronaPOS supports multiple menu creation and you can freely choose using following setting.
This section only explains how to change menu screen. To see how to create a menu, refer to: Menu Setup Guide
MENU > SETTINGS > SCREEN > MENU
Locate "Menu" under "Store" and use drop down menu to select the menu your store will use.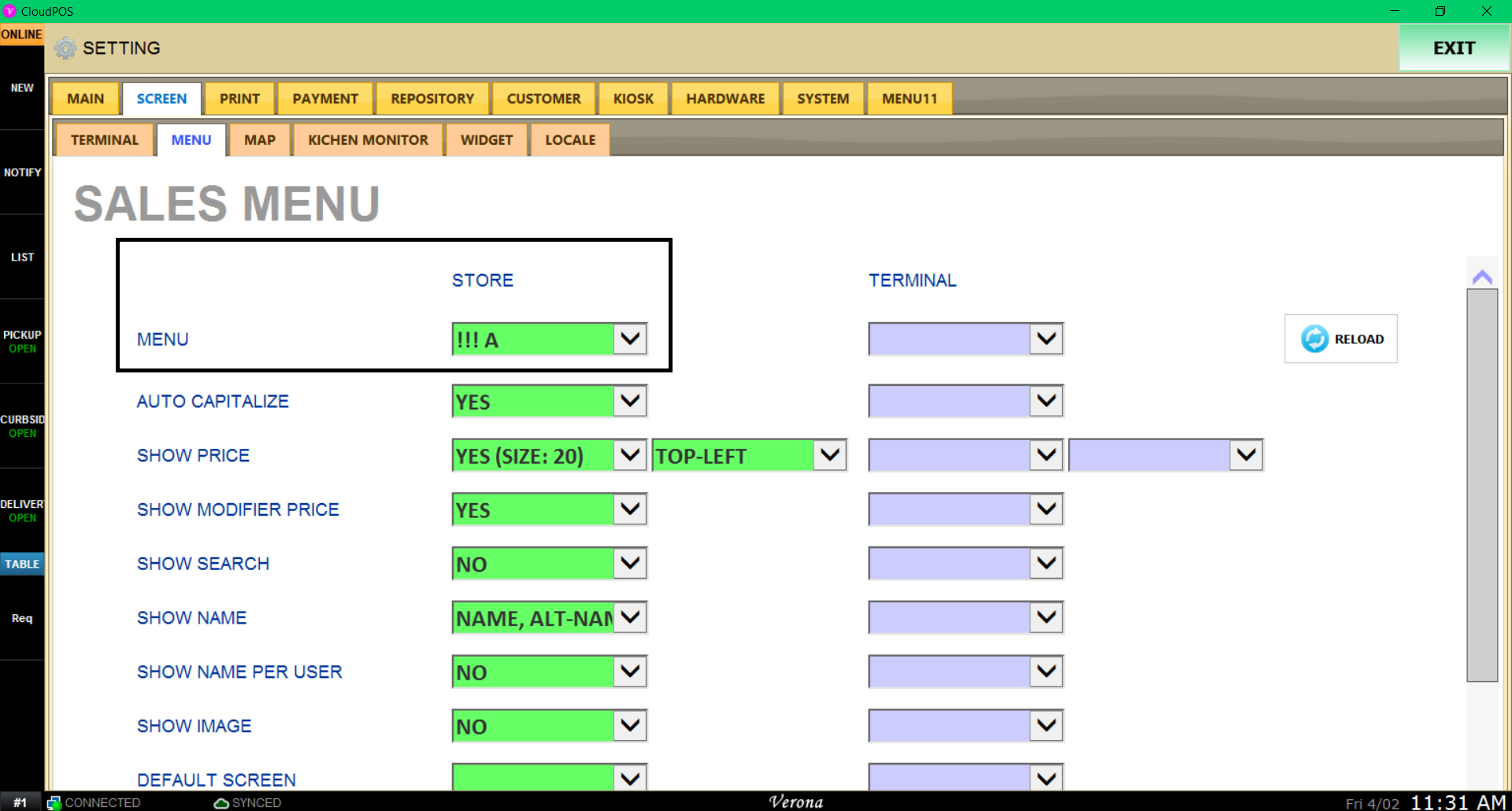 Press SAVE and restart the POS program.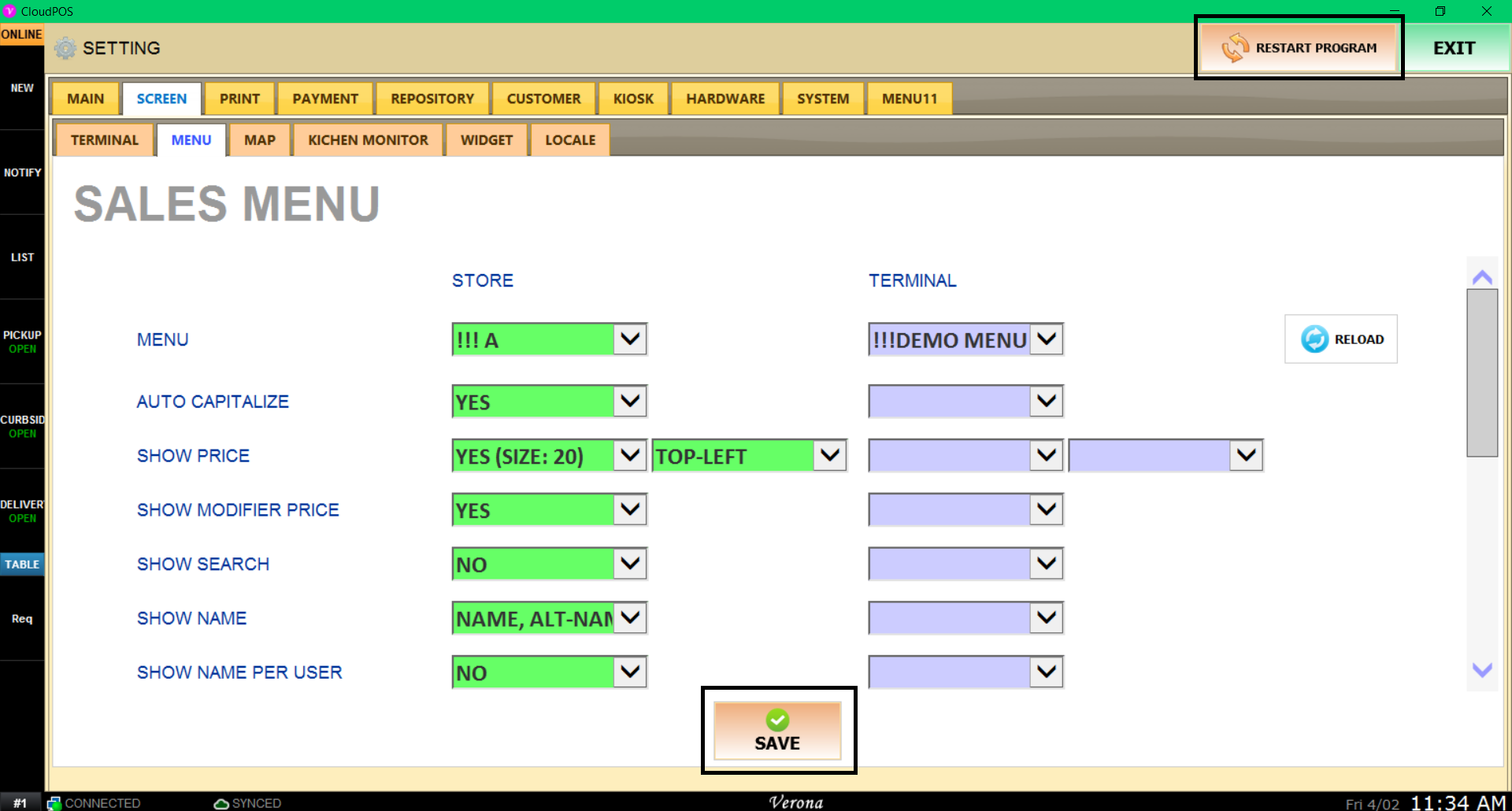 Once the POS program has restarted, you can log into the Sales screen to see the menu change.