---
To remove/terminate an employee completely, start from Employee management > Employee list
This process will remove employee completely. To remove an employee from a group only, refer to Removing An Employee From A Group
Menu > Employee > Employee Management > Employee List > Terminated
Terminating an employee
Go to TERMINATED section and select TERMINATE USER.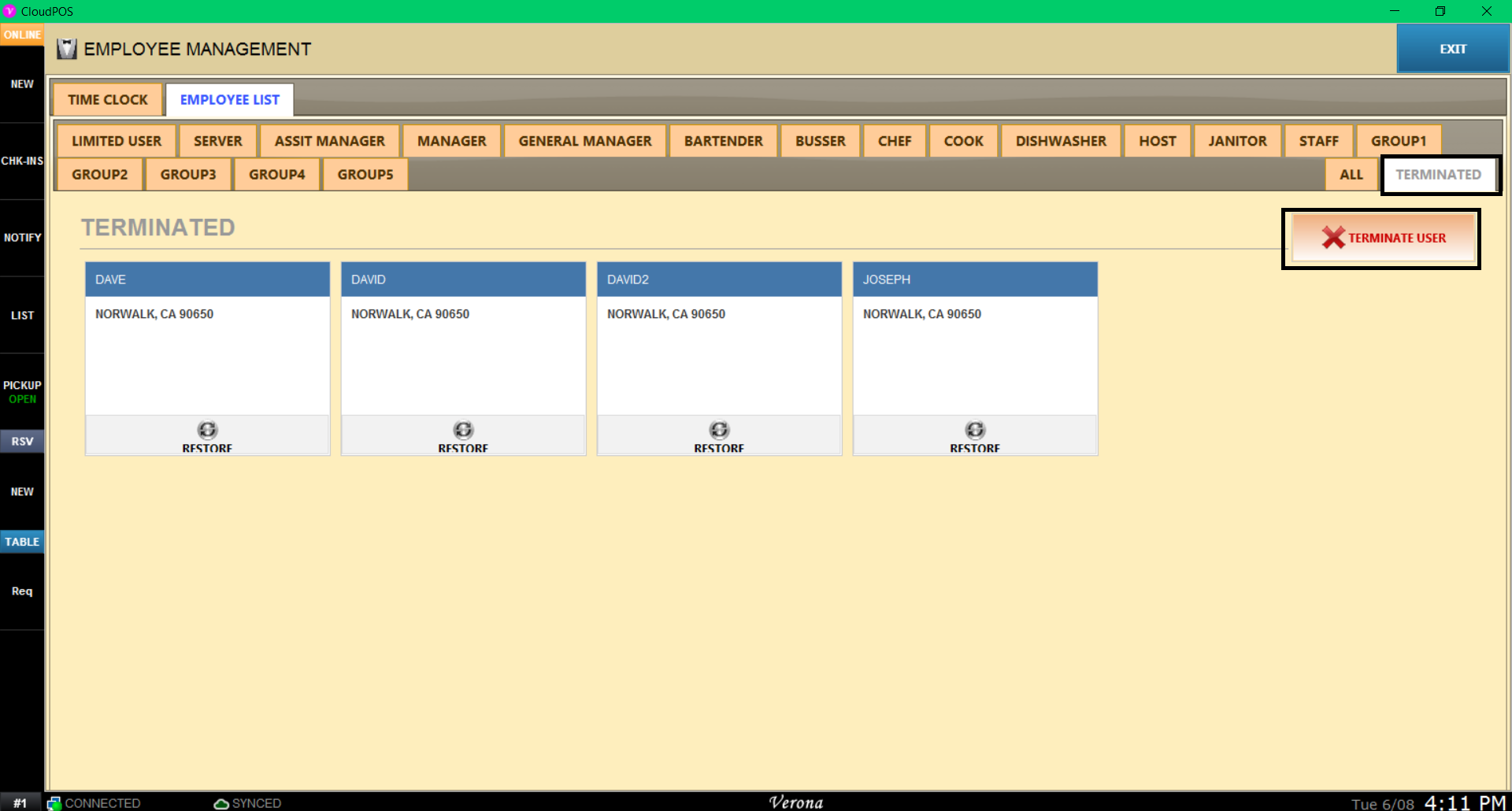 Select the employee you want to terminate.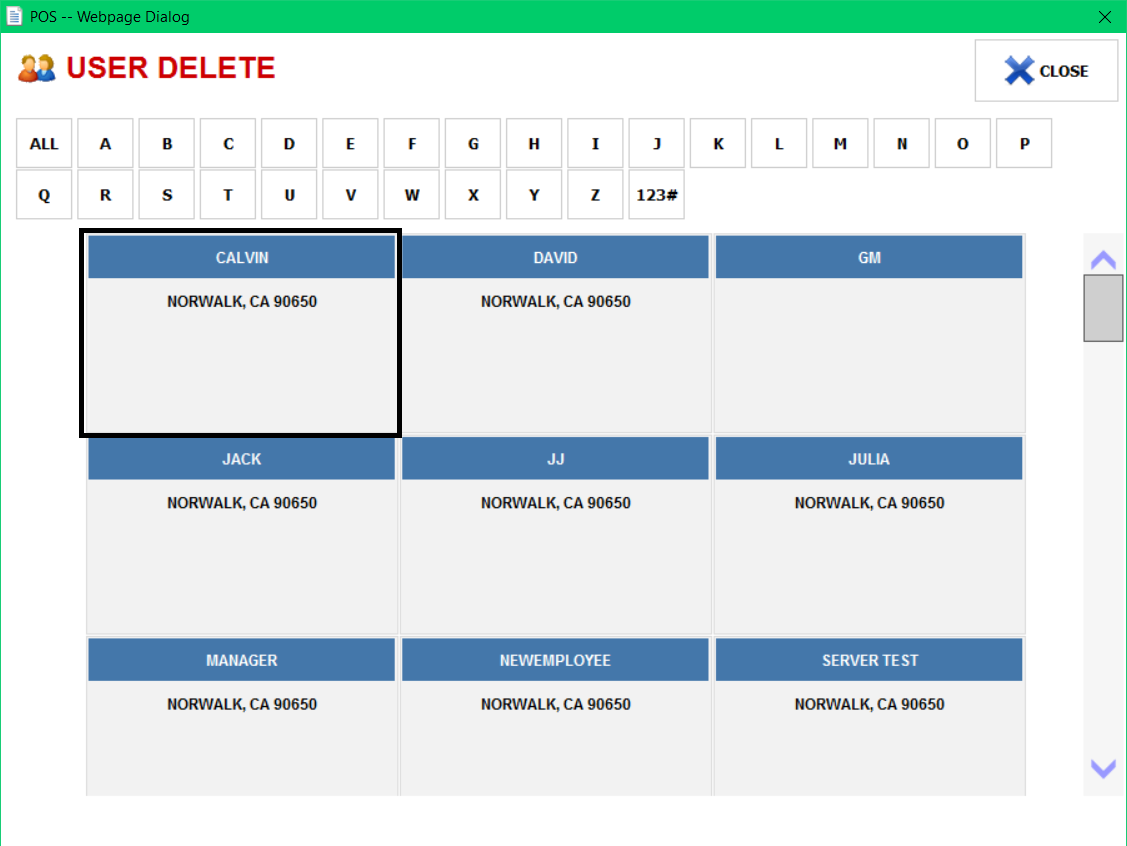 When the termination confirmation prompts, confirm YES.
Hint: Termination will delete the employee from all stores (if multi-location), remove password, and the employee will not be able to login or out.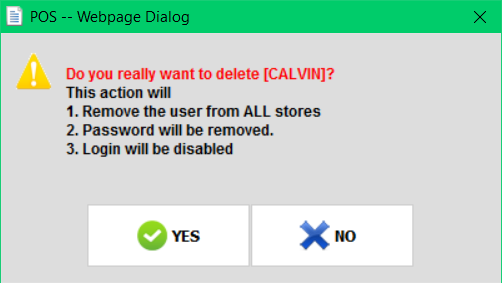 Result
The employee will be terminated.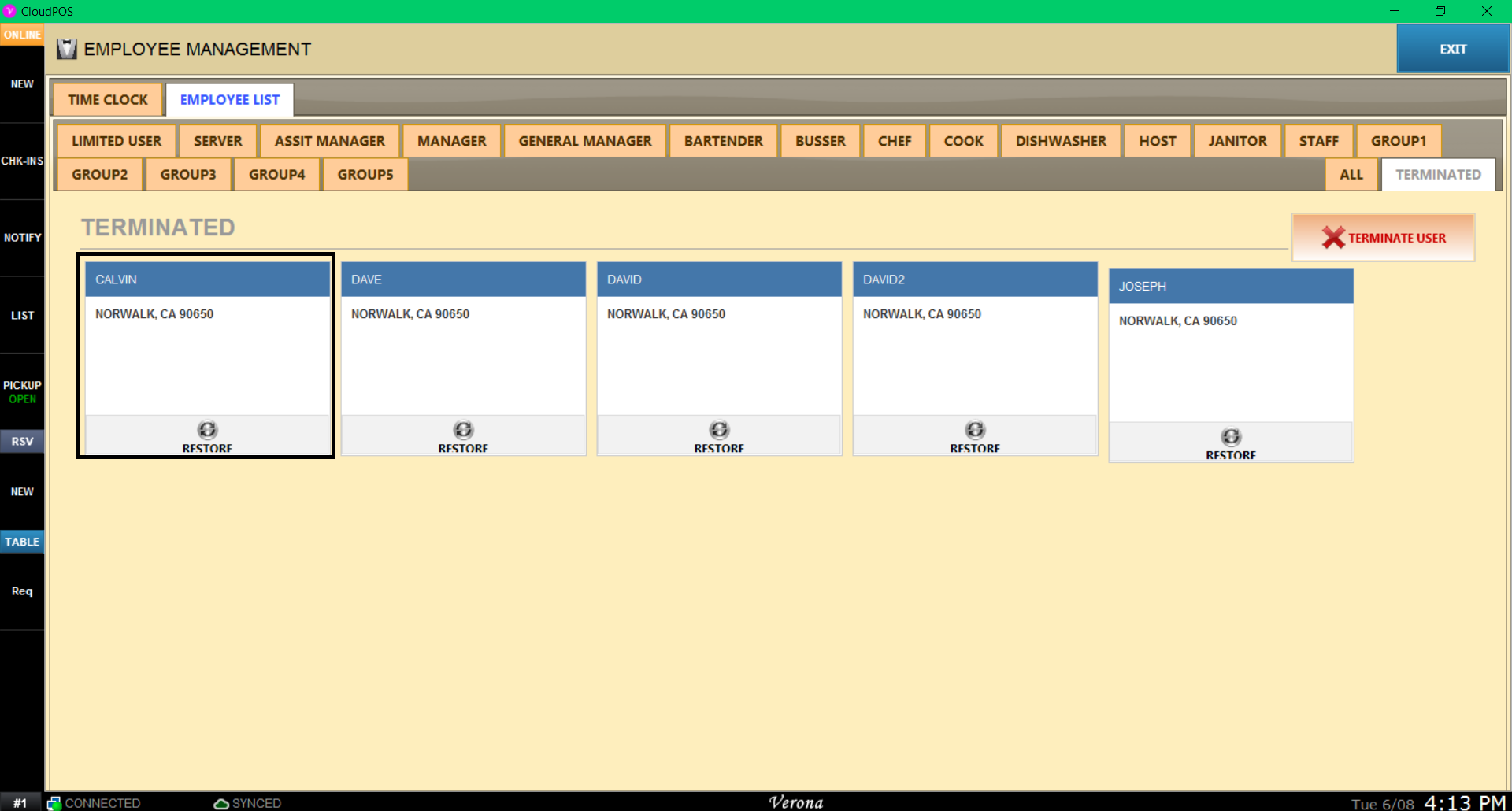 Hint: CloudPOS will keep the employee information for 7 Years before the employee information expires. You may restore any employee at any time within the 7 Year period.
To see how to restore an employee from terminated state, refer to Restore an employee from terminated state