---
When an employee is needed to be recovered from terminated state, you can to restore the employee status from terminated to active.
Menu > Employees > Employee Management > Employee List > Terminated
Restoring an employee from terminated status to active
Go to TERMINATED group and located the employee you want to restore.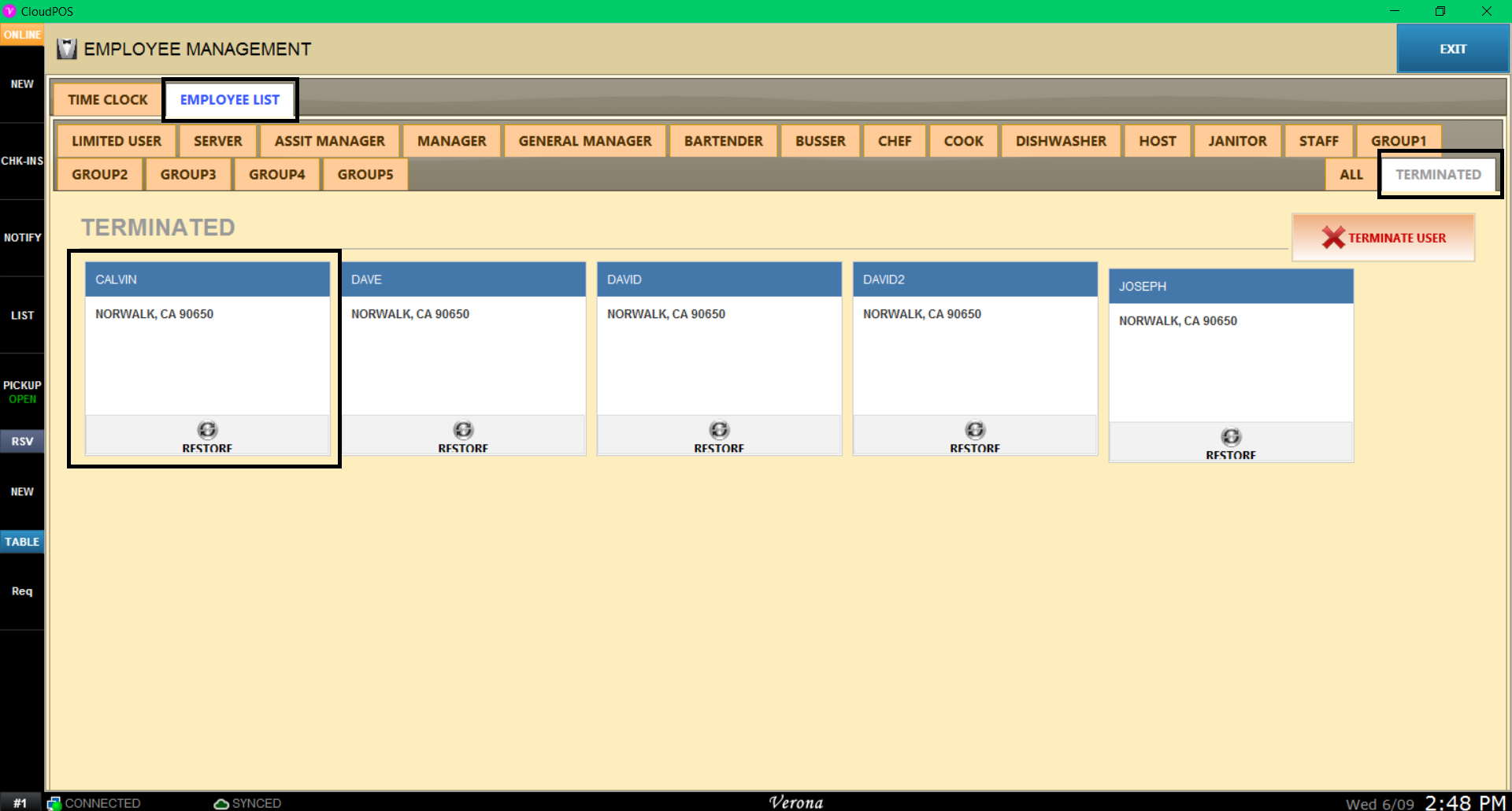 Select RESTORE.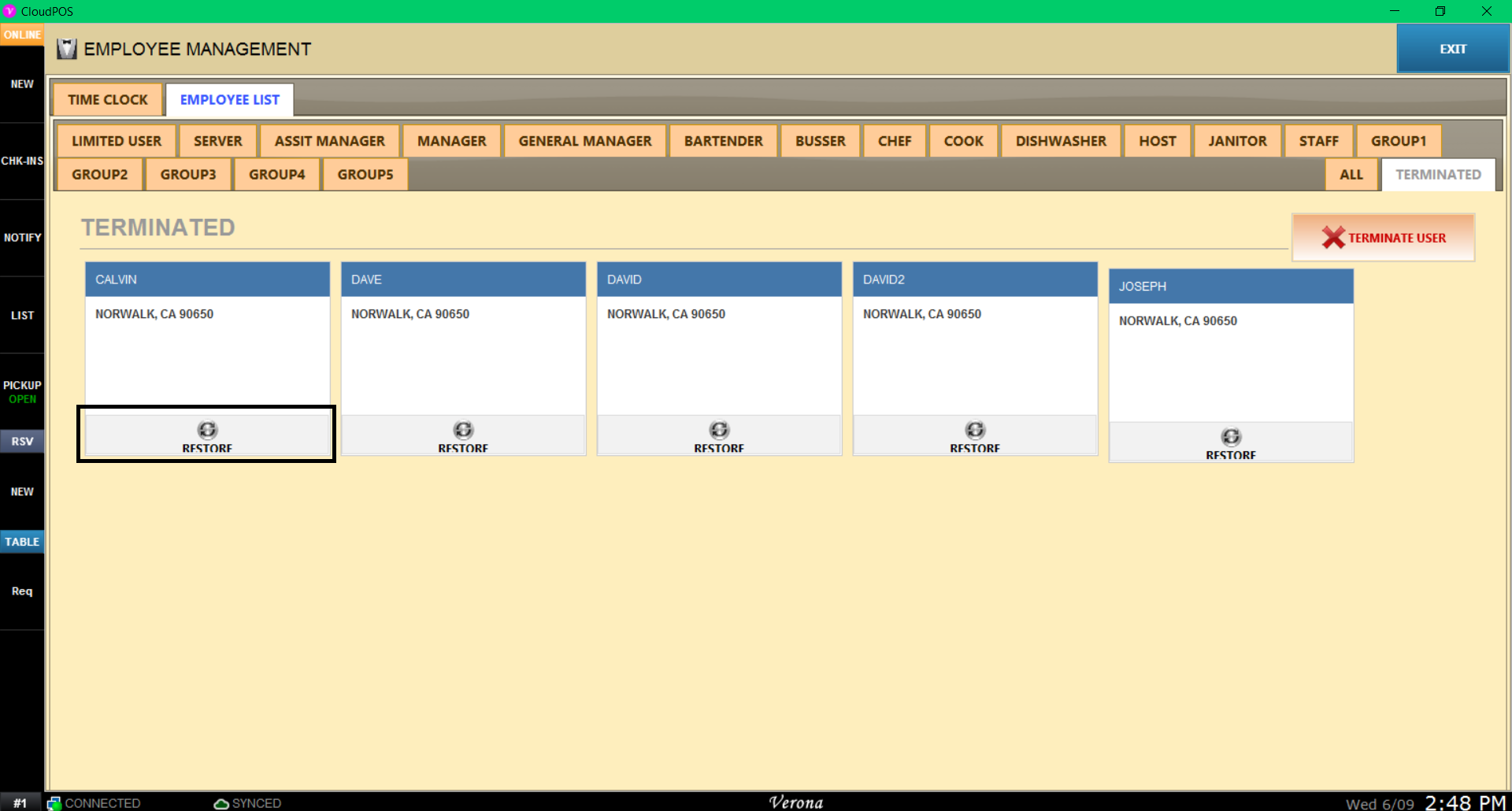 Select YES when confirmation window prompts.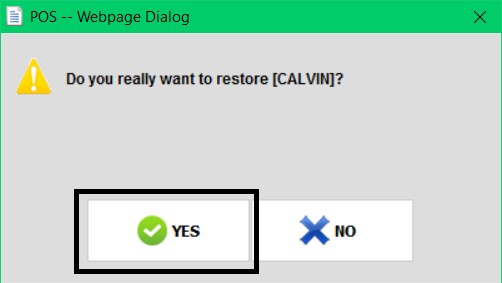 Result
The employee will be restored to active account and you will be able to find the employee from ADD USER selection