---
Adding a new employee can be done in EMPLOYEE section.
Menu > Employees > Employee List > Group > Add USER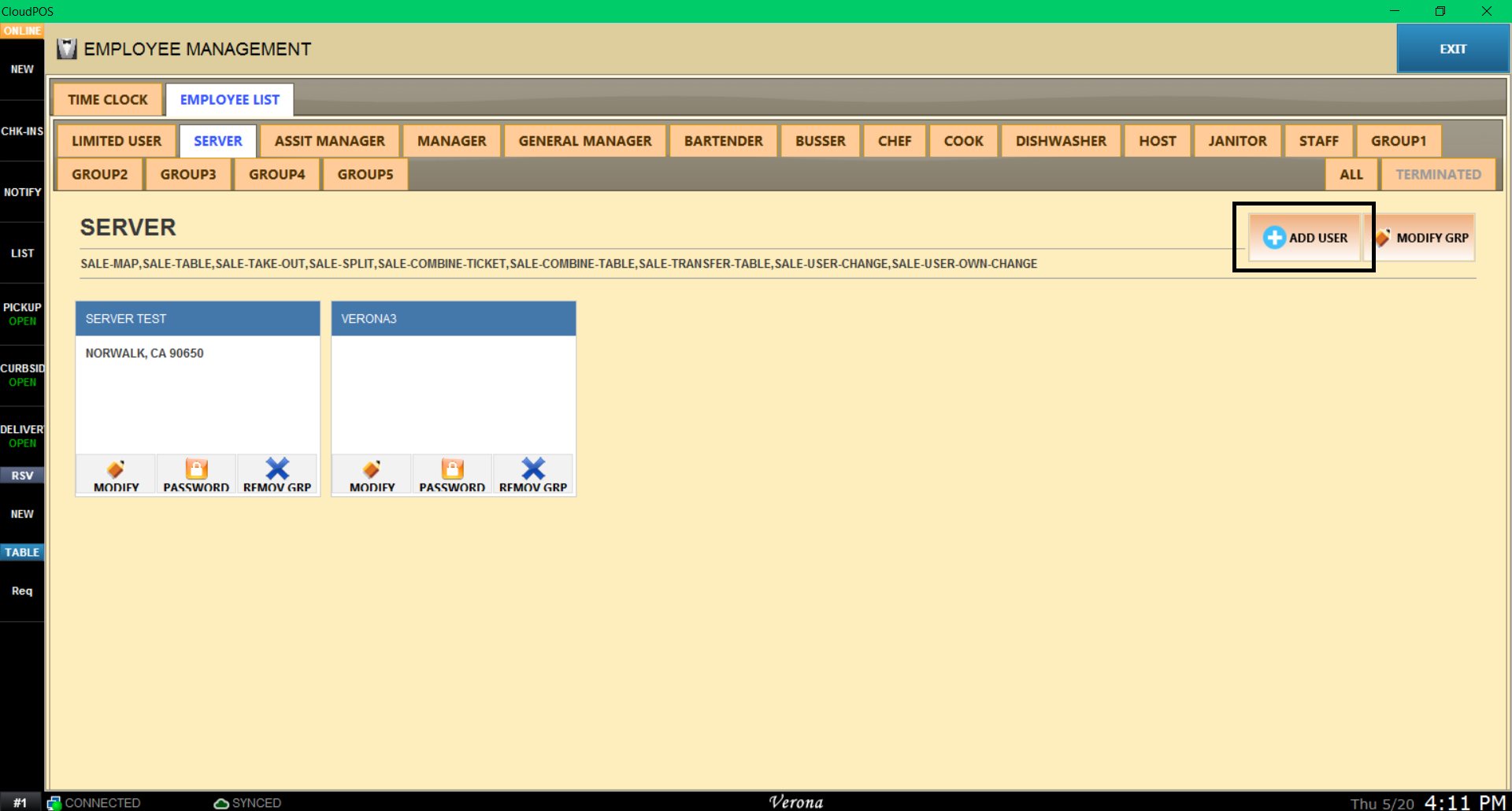 Select ADD NEW USER to add new user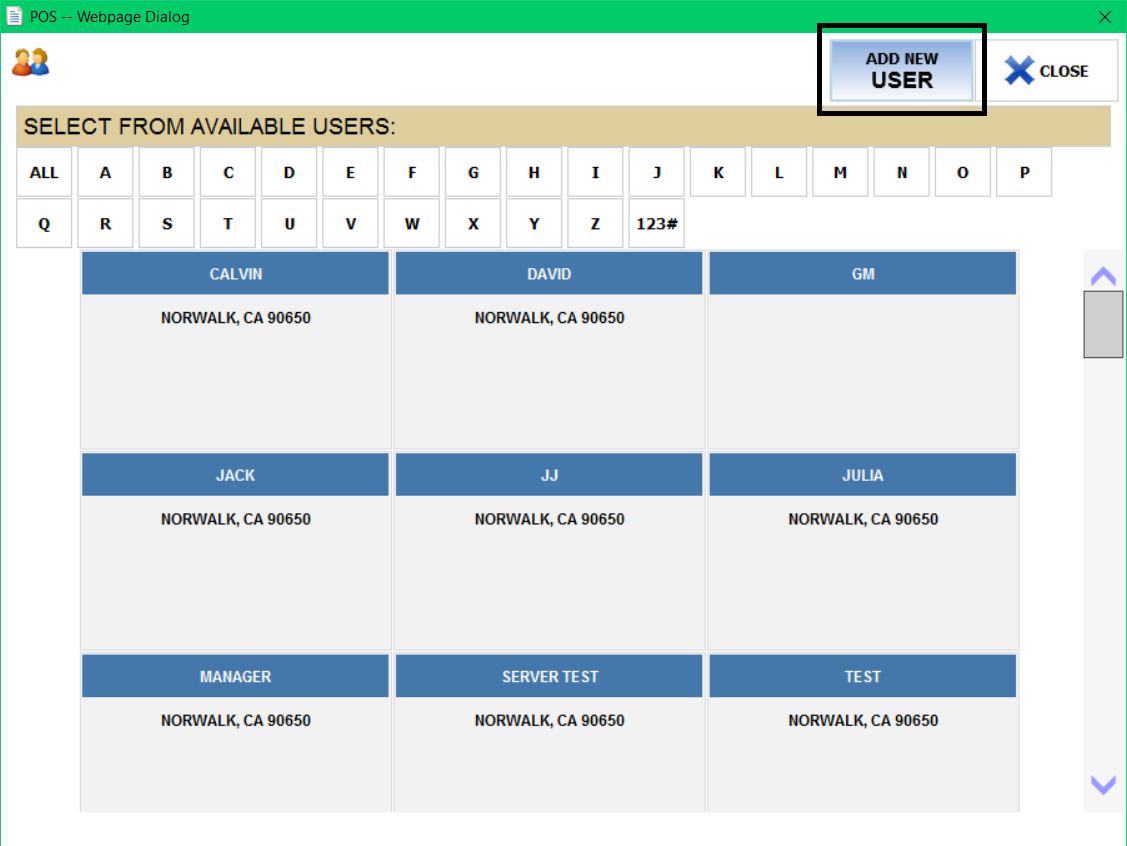 Fill in the Basic information. First Name is the minimum required information you need to input to create an employee.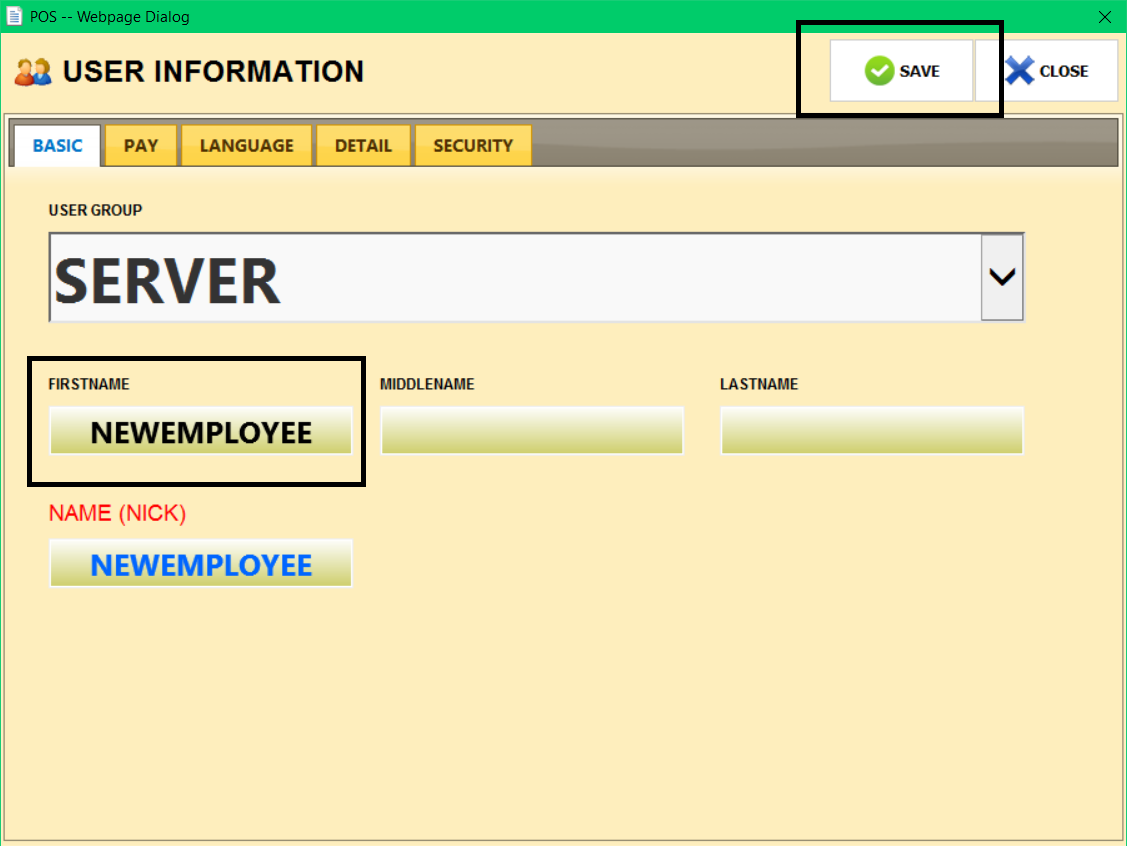 When a new employee is created, press PASSWORD to set up a password for the employee.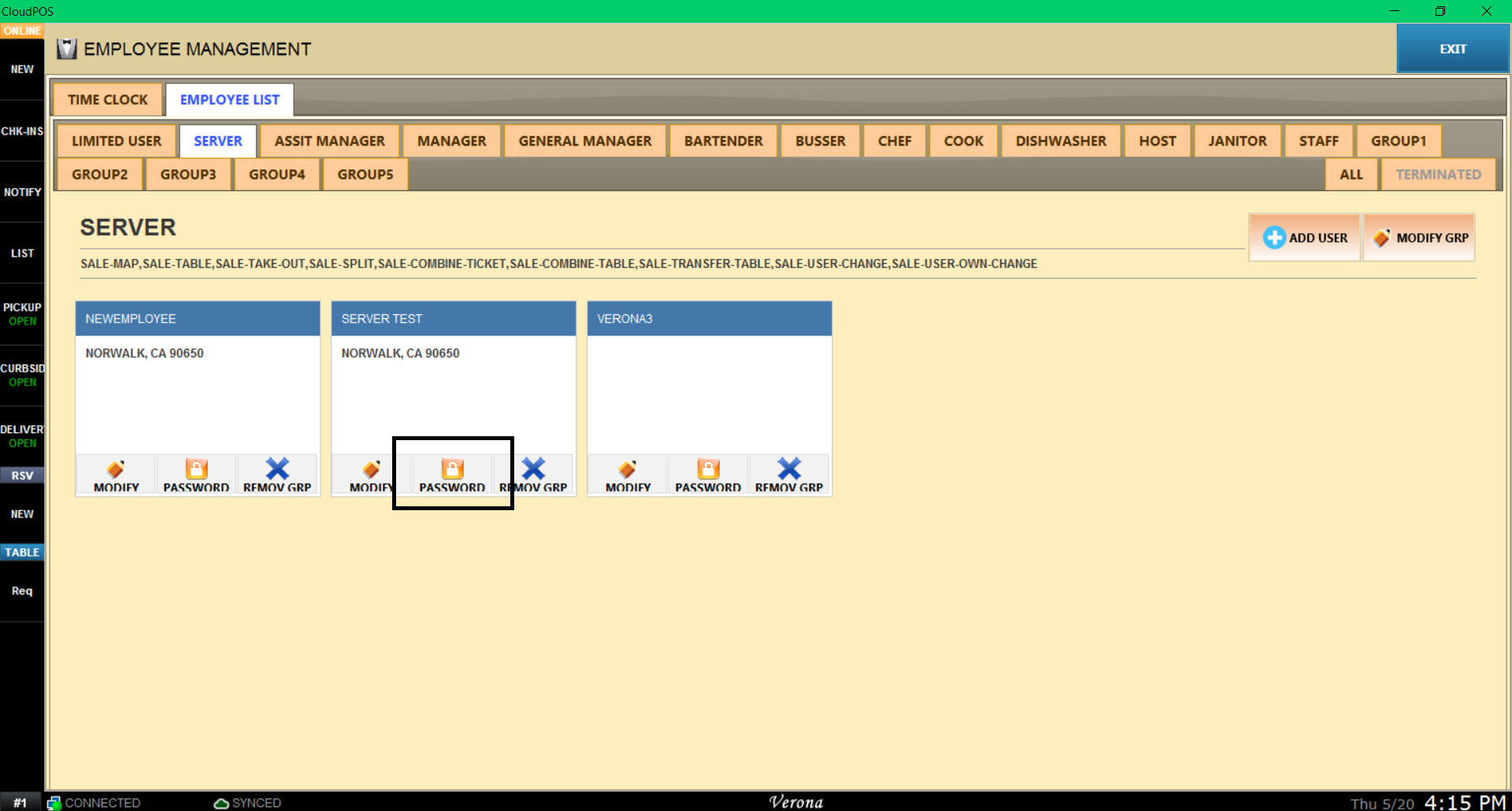 Follow the steps to set up the password. After the password has been set up, the employee account is ready to be used.