---
How Modifier should be formatted visually and used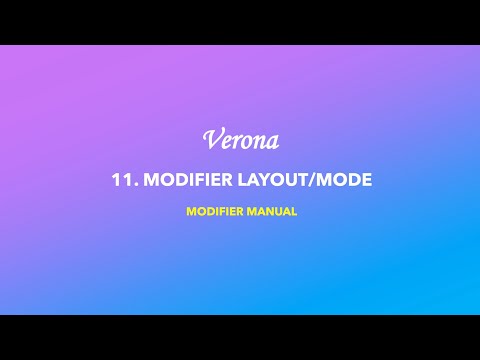 1. MENU > SETTING > REPOSITORY > EDIT on menu to add modifier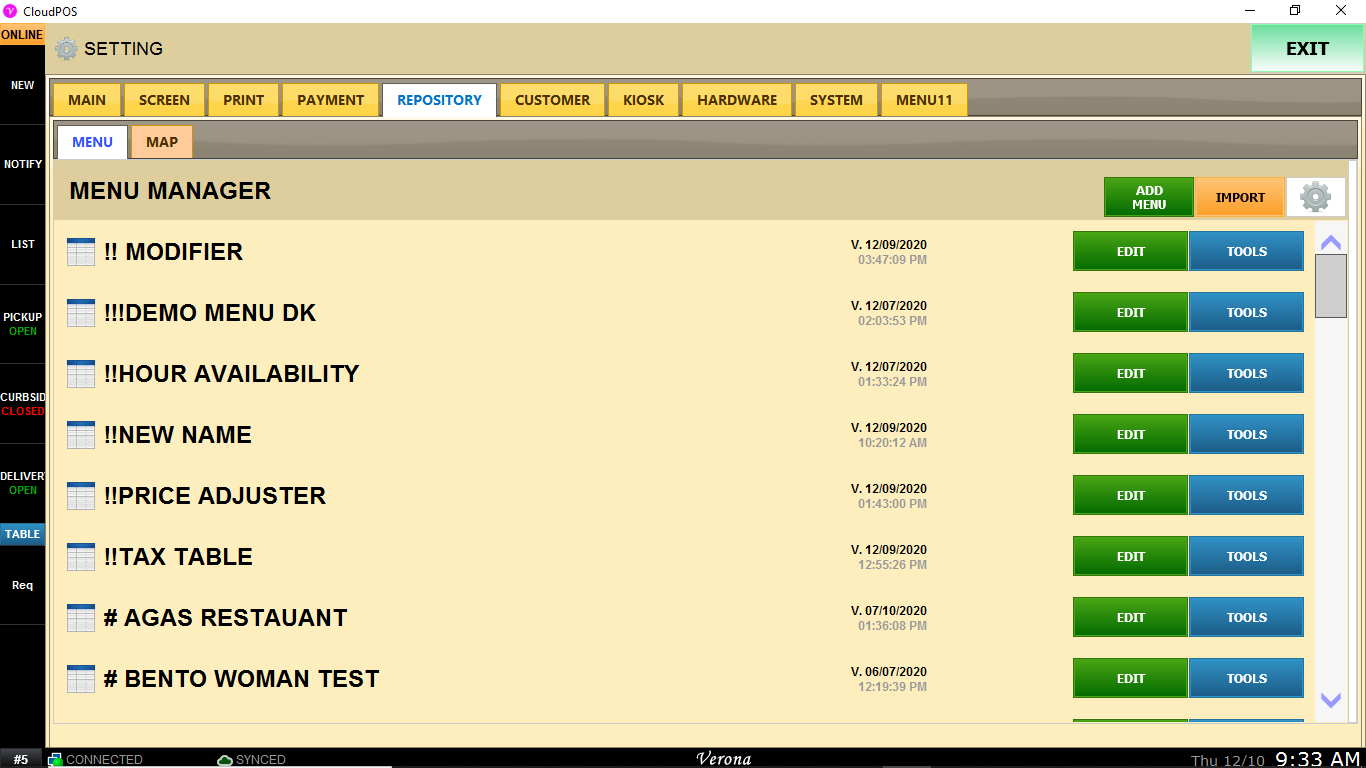 2. MODIFIER GROUPS on top left corner > Modifier Group edit screen will contain Layout and Mode at the bottom.
> Layout is option for how modifiers will be showed in screen.
> Stacked will list modifier components vertically in a single screen.
> Panel will provide different screens for every single modifier component.
> Mode is option for how modifier will be attached to menu item in number.
> Single allows only one Component_item to be chosen for each Component_Item
> Multi allows as many Component_item as user choose
unless max, min setting limits in number.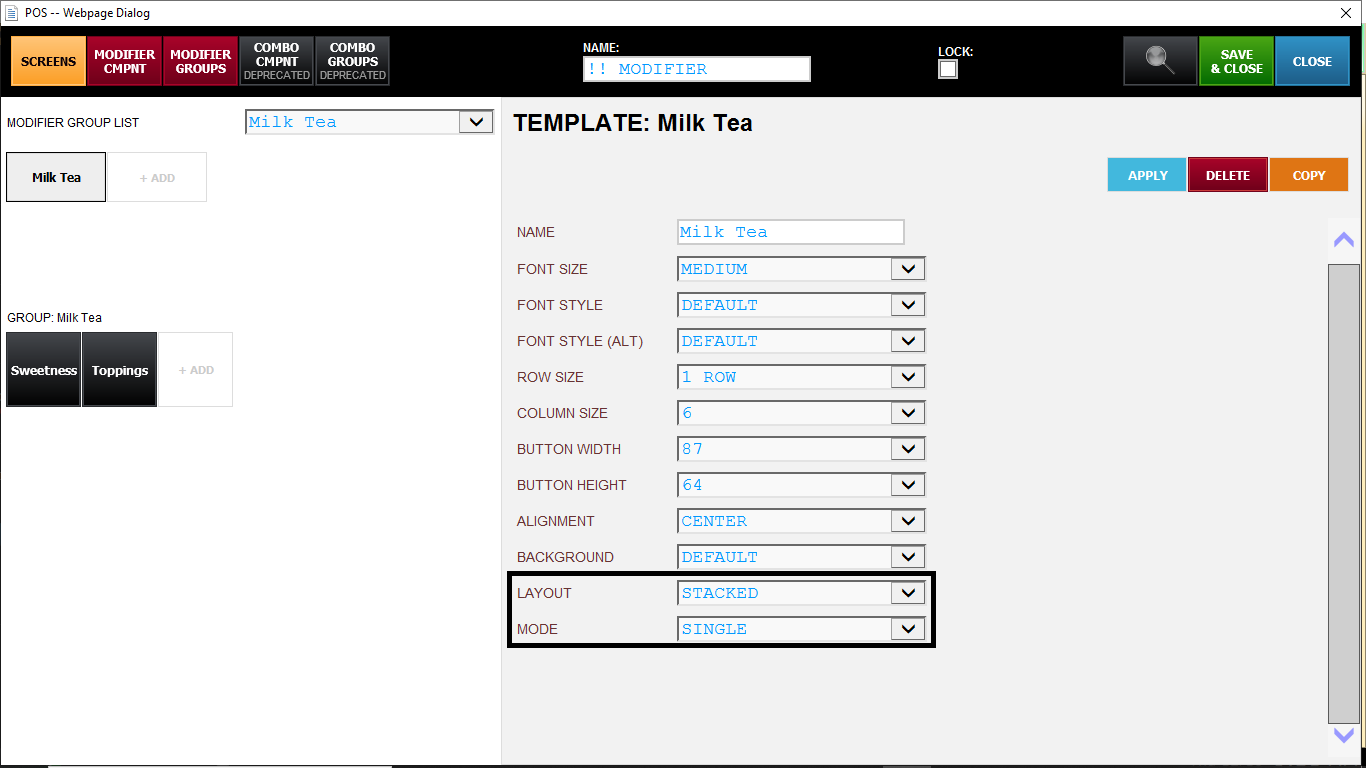 3. If Modifier has to be applied to individual item under category and overwrite category modifier setting, it will be available in Menu Item edit screen.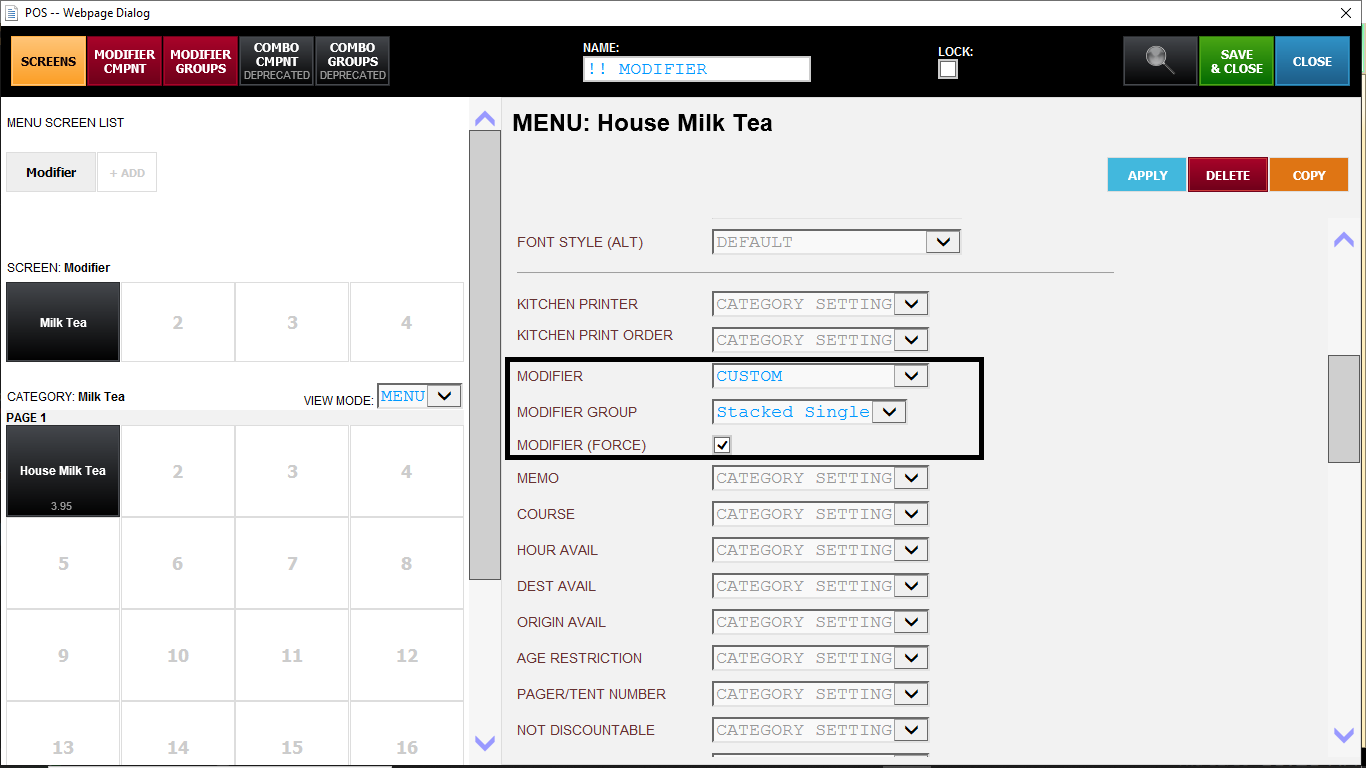 Don't forget to Apply and SAVE & CLOSE
Result