---
After creating modifier, it has to be assigned to menu category/item to be used.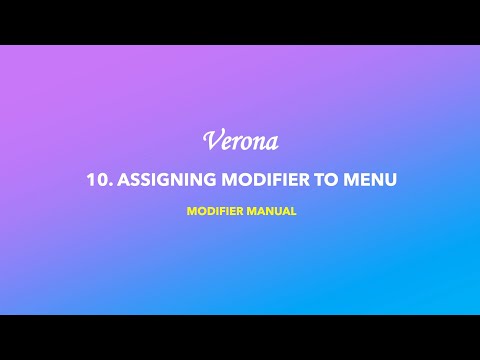 1. MENU > SETTING > REPOSITORY > EDIT on menu to add modifier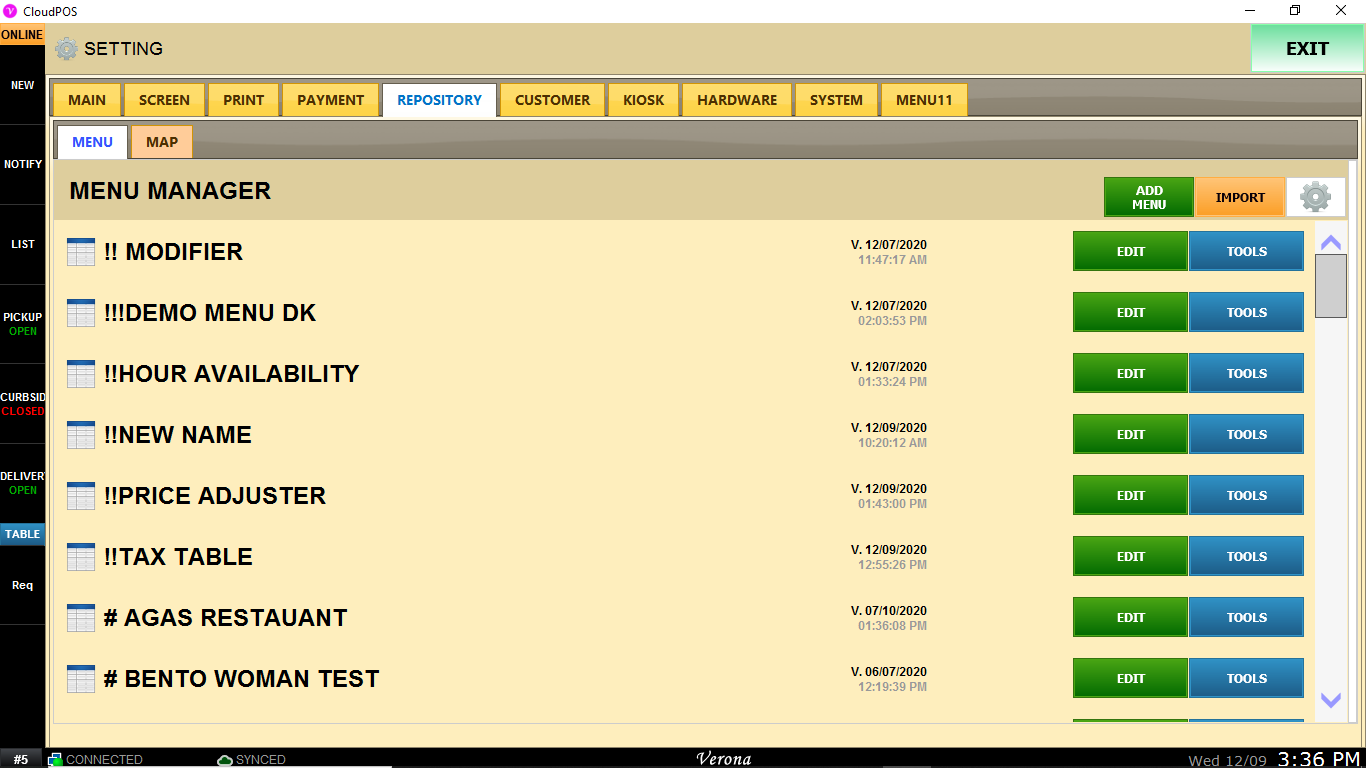 2. Modifier can be applied to Category or Item. When it is applied to Category, the modifier will be applied to all of Item
> Click on Category or Item to apply modifier > Scroll down the edit screen to Modifier drop down list > Choose a Modifier Group that you want to apply.
> MODIFIER (FORCE) option makes modifier screen to force pop up when item is selected.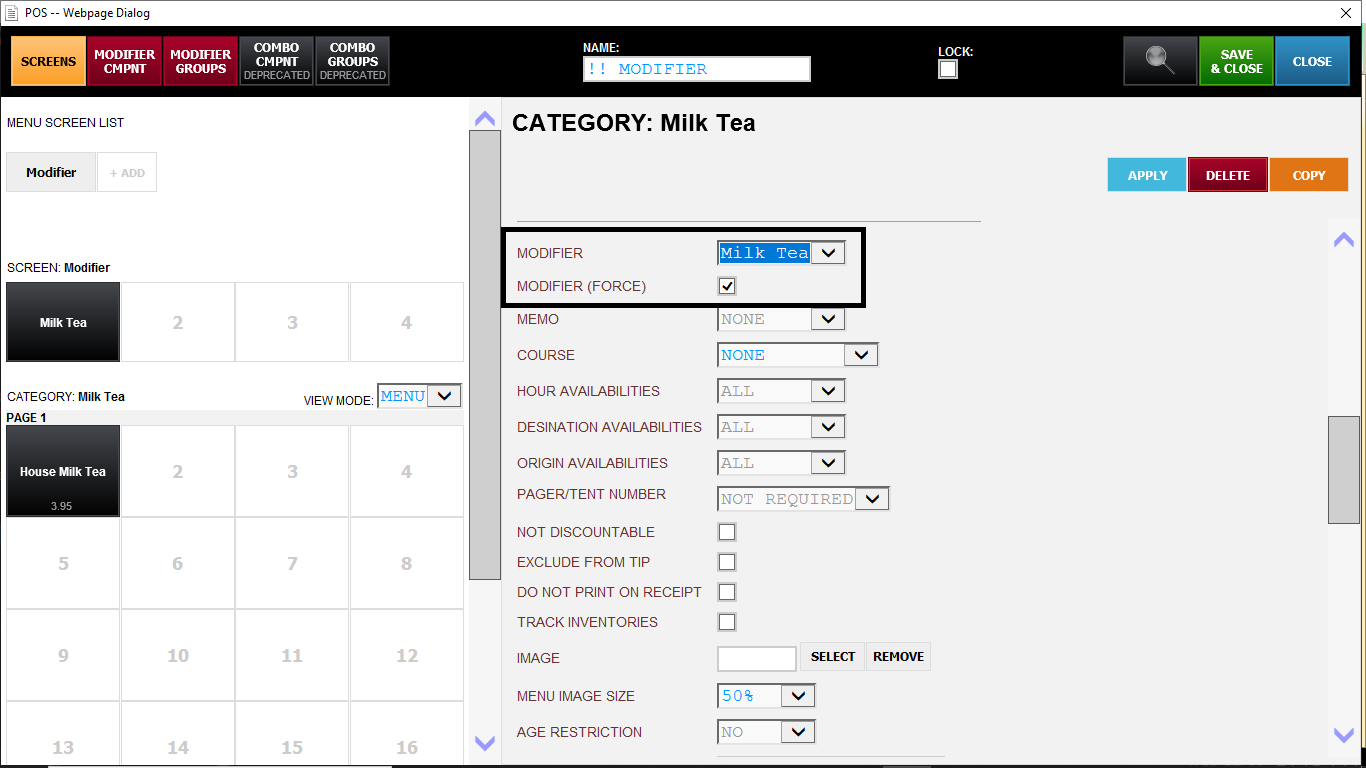 Don't forget to Apply and SAVE & CLOSE
Result
Boba in Toppings have $0.50 additional as default price for Boba Modifier Component was set at $0.50