---
Menu Item Screen Size can be adjusted as user wants
Only available for WIDE screen POS station.
BY SCALING
You can adjust your Menu Screen Size in this setting.
MENU > SETTING > SCREEN > TERMINAL > Scroll down to SALES SCREEN-RIGHT SIDE
AUTO for BY SCALING will automatically set up menu screen size to emphasize the menu item buttons.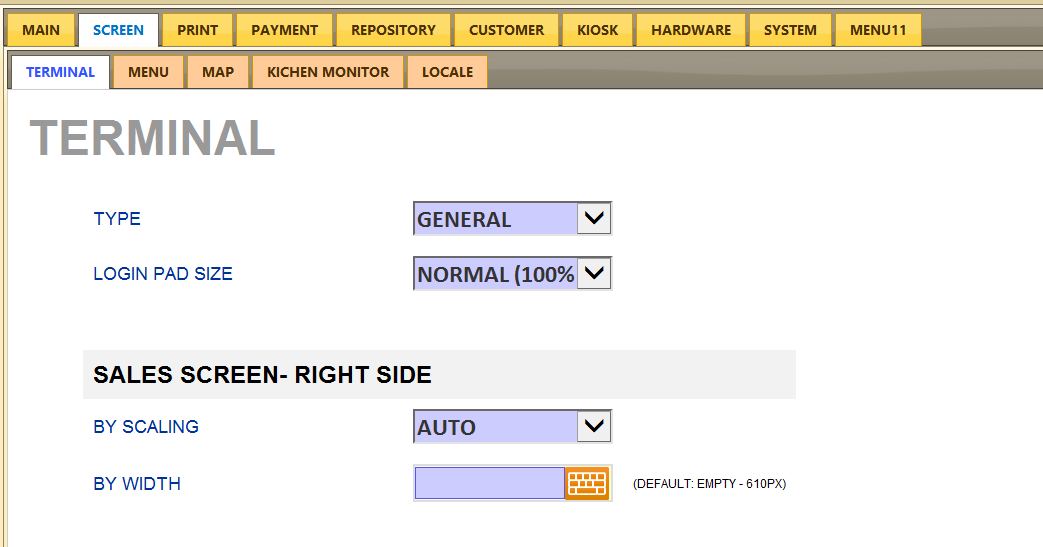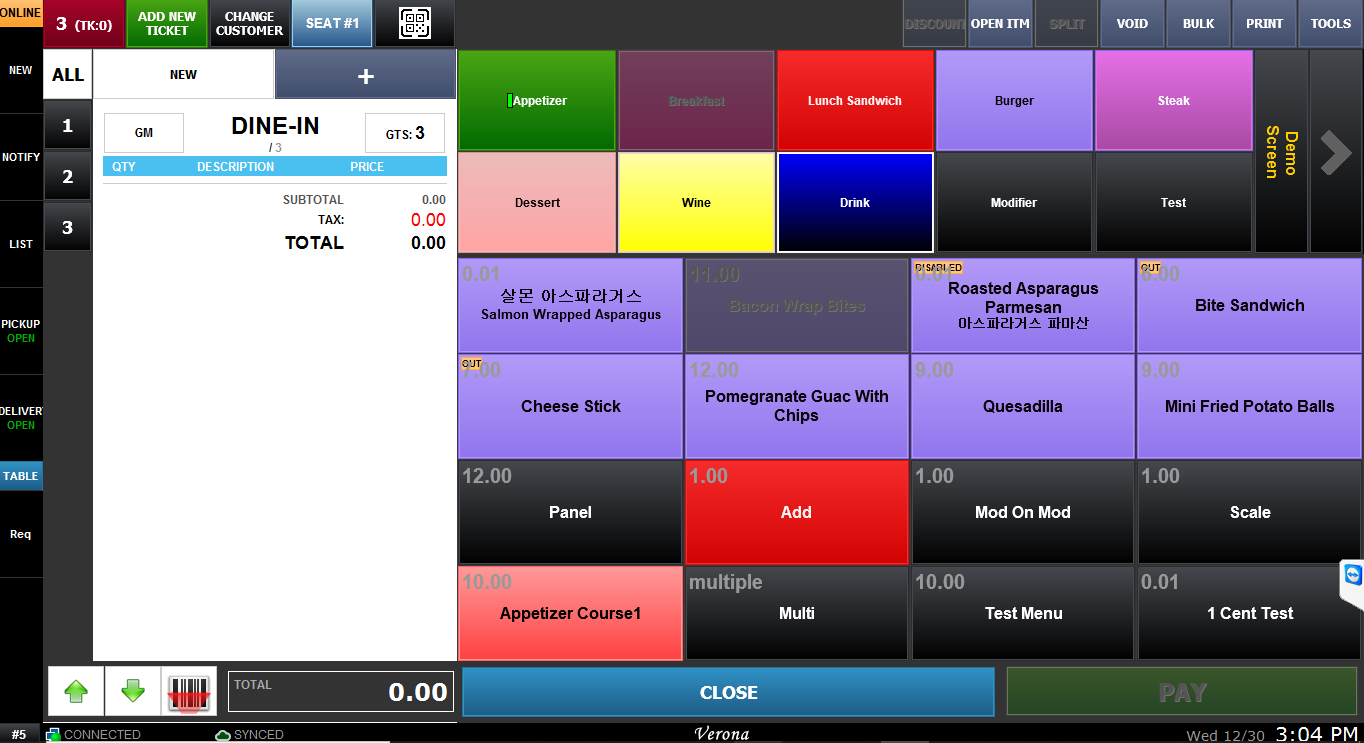 Screen may be cutoff if it is set to be over 100% BY SCALING.
100% will show as below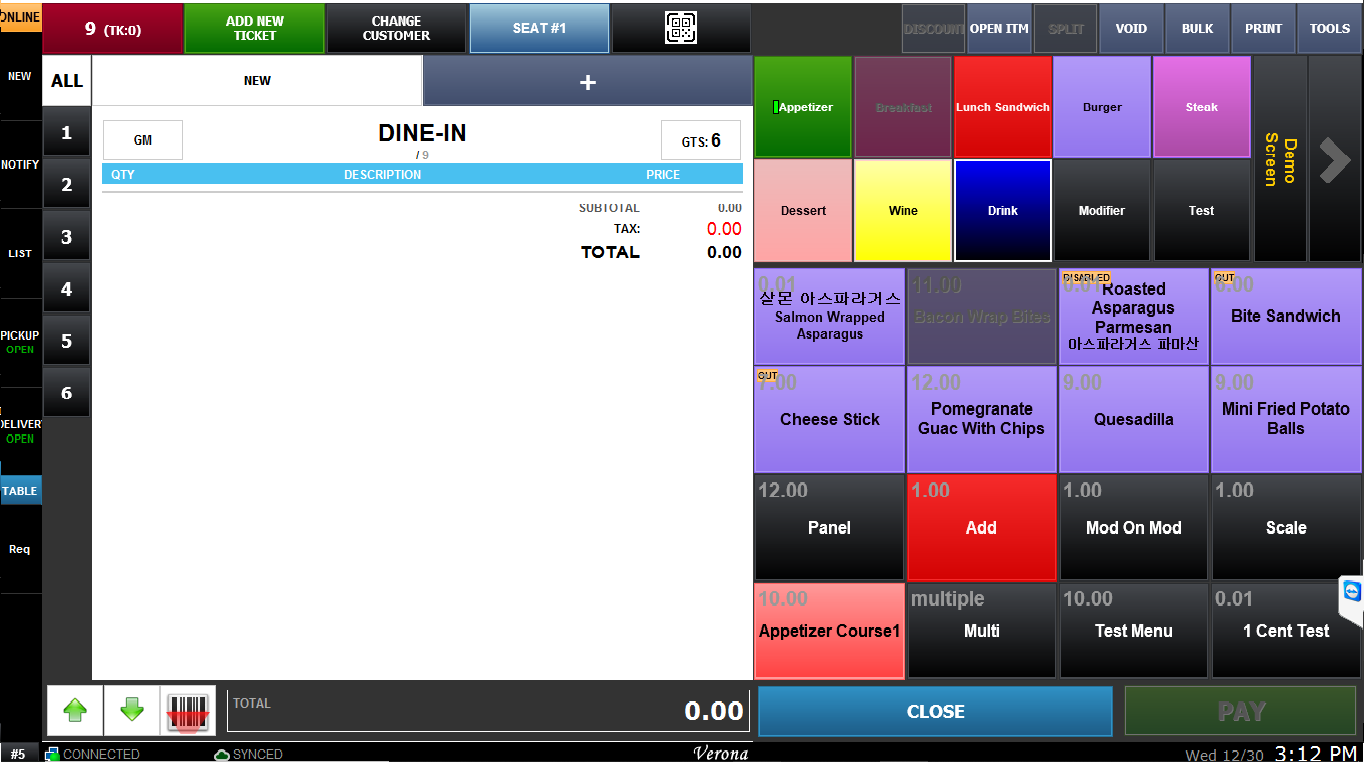 BY WIDTH
It can also be adjusted BY WIDTH.
BY SCALING should be left blank if BY WIDTH is desired to use.

When WIDTH is set to be 820px
You do not have to worry about the bottom cutoff when defined BY WIDTH.