---
Menu Item can be assigned different Price Type.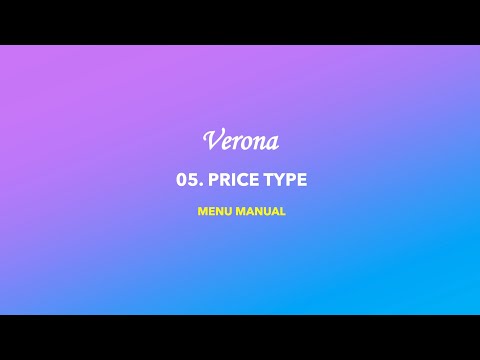 1. Click on Menu on top right corner.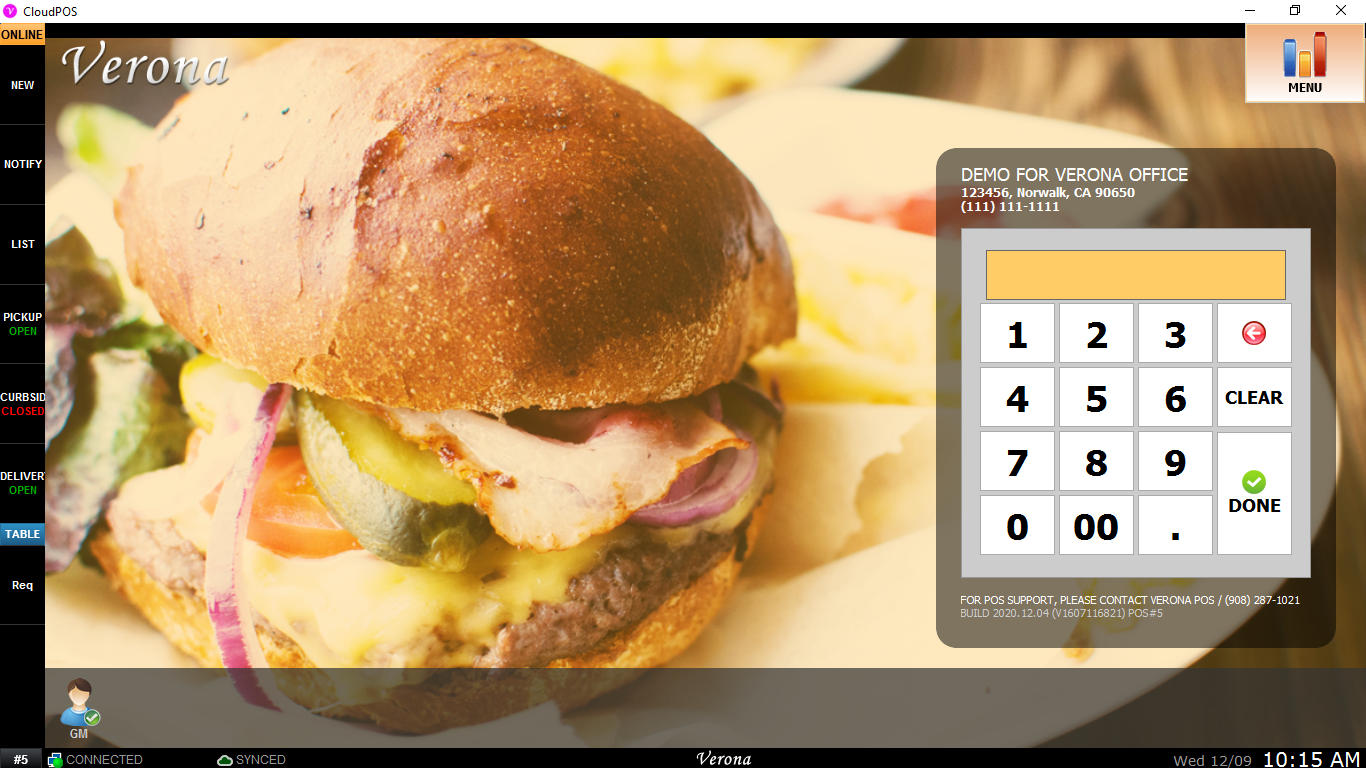 2. Click Setting to access to setting menu.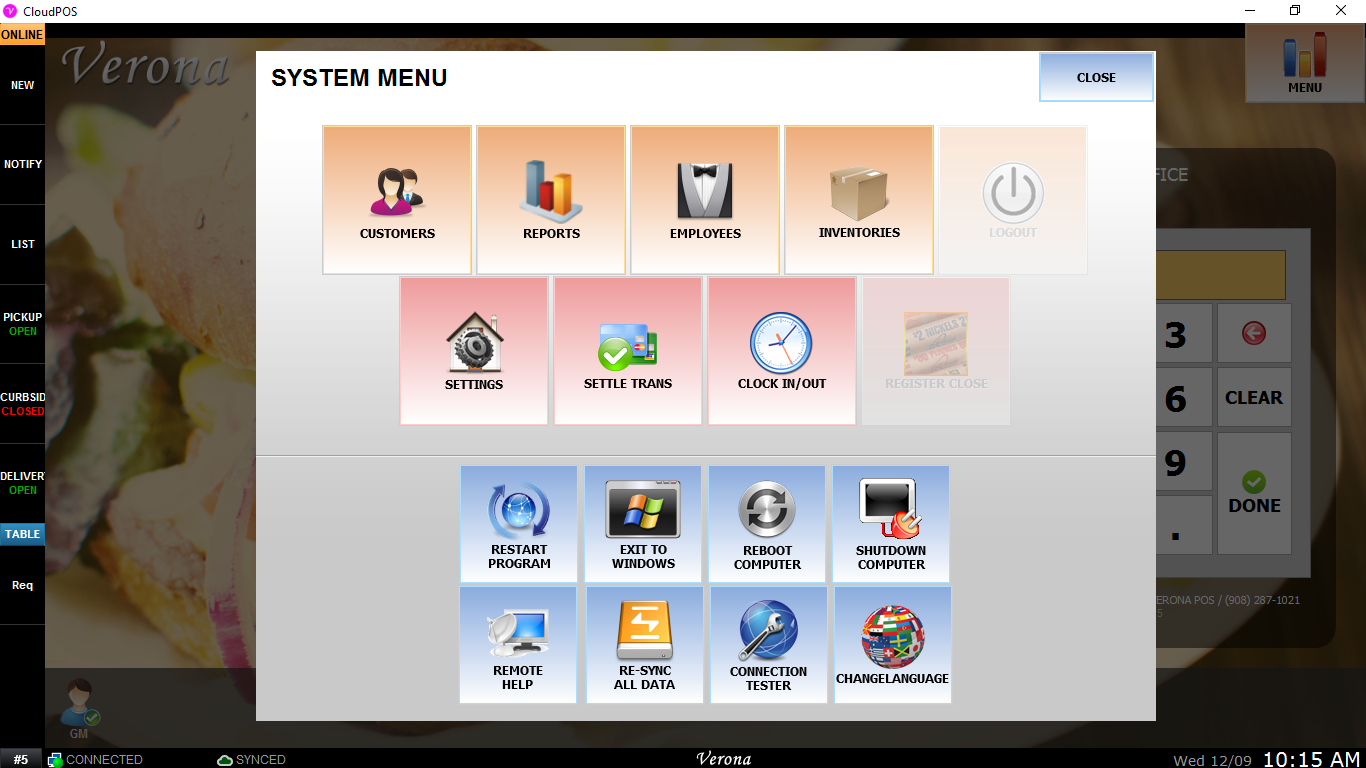 3. Go to Repository > MENU > Edit on Menu you want to edit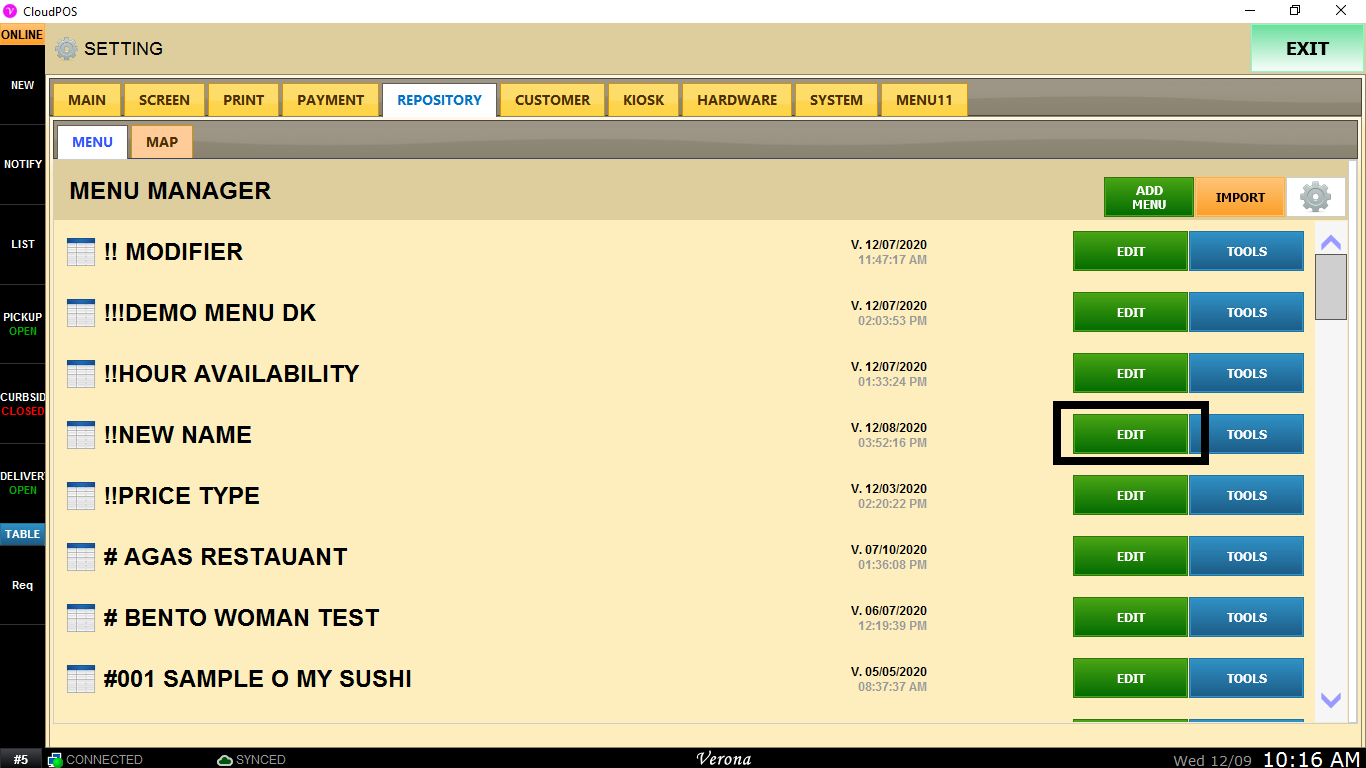 4. Price Type can be found in item edit screen.
Single : Default price input when item ring-up
Amount : Custom Amount input when item ring-up. Default Price will be pre-eetered
Weight : Price will be Weight input x Default Price
Quantity : Number of Item x Default Price will be total price ring-up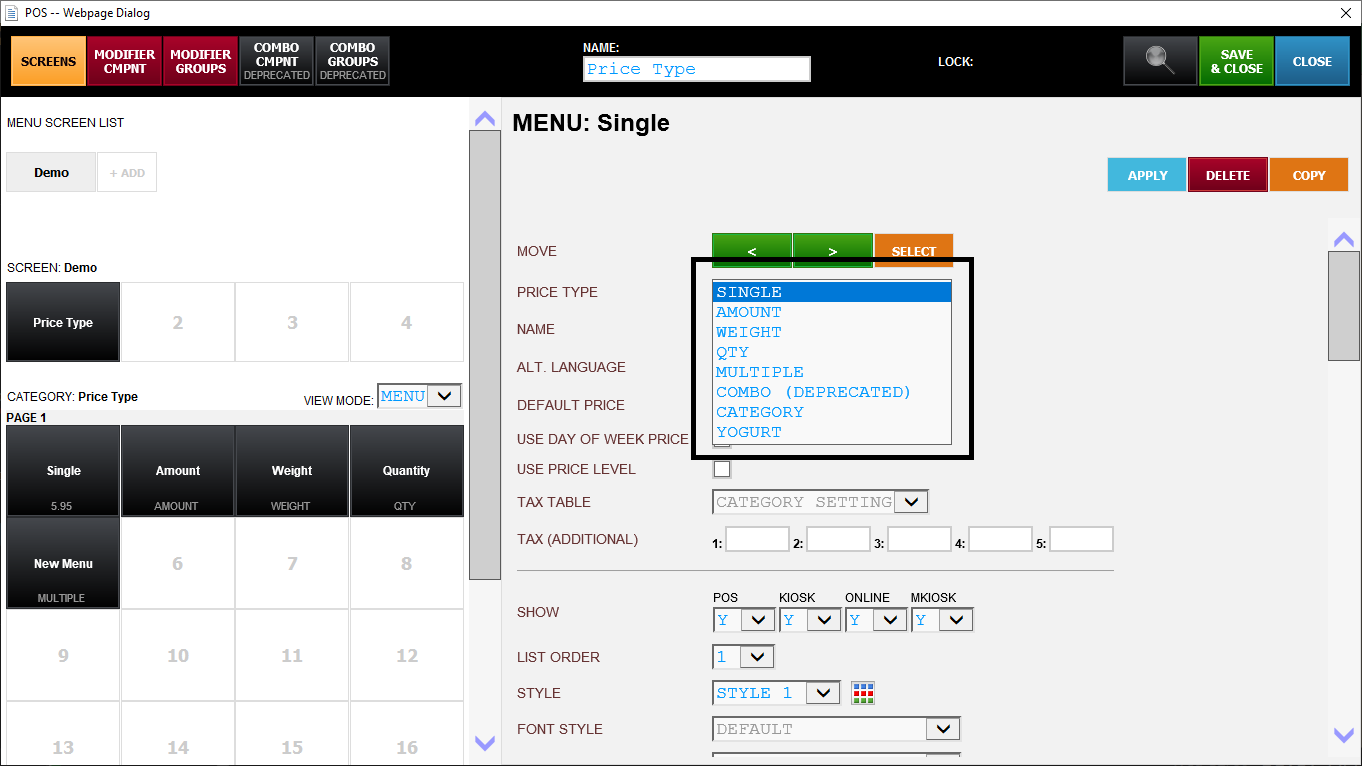 Multiple Price Type
5. Multiple is a bit different from other four.
Multiple : Name and Price can be user input just like a modifier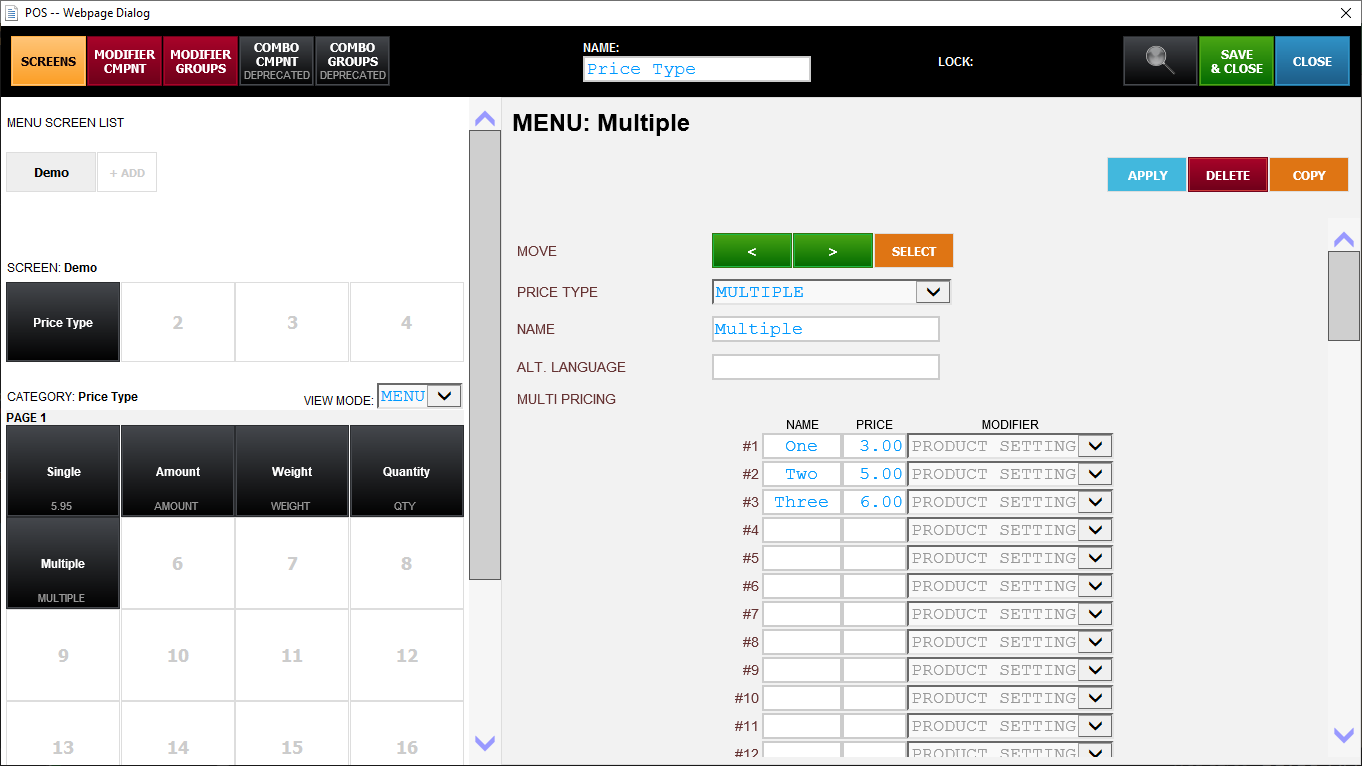 Result
Weight will show GWT : 3.00 x Default Price(1.99) = 5.97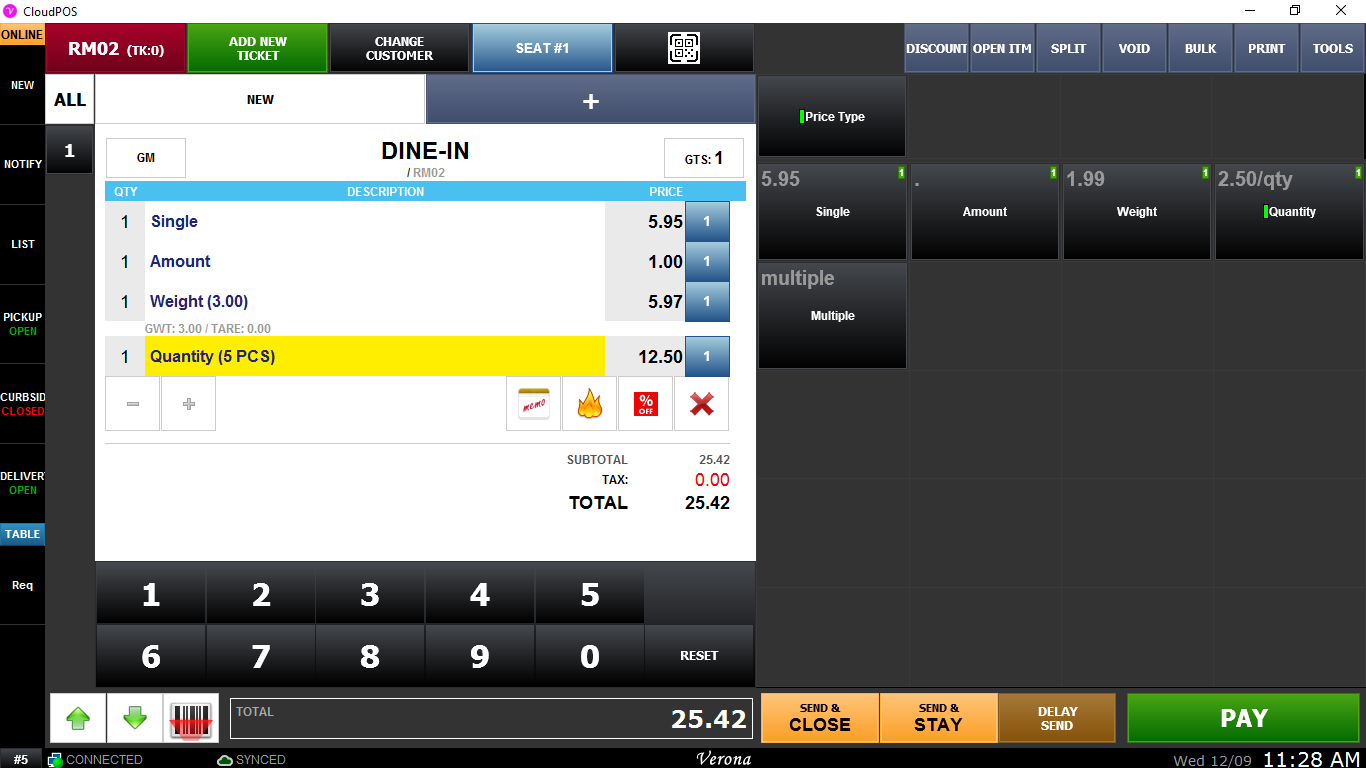 Multiple will show the screen below just as our setting.