---
Steps to how to create menu item in edit tool.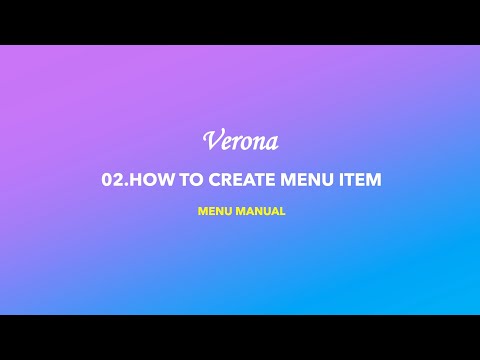 1. First, to go to Setting page, Click Menu on top right corner.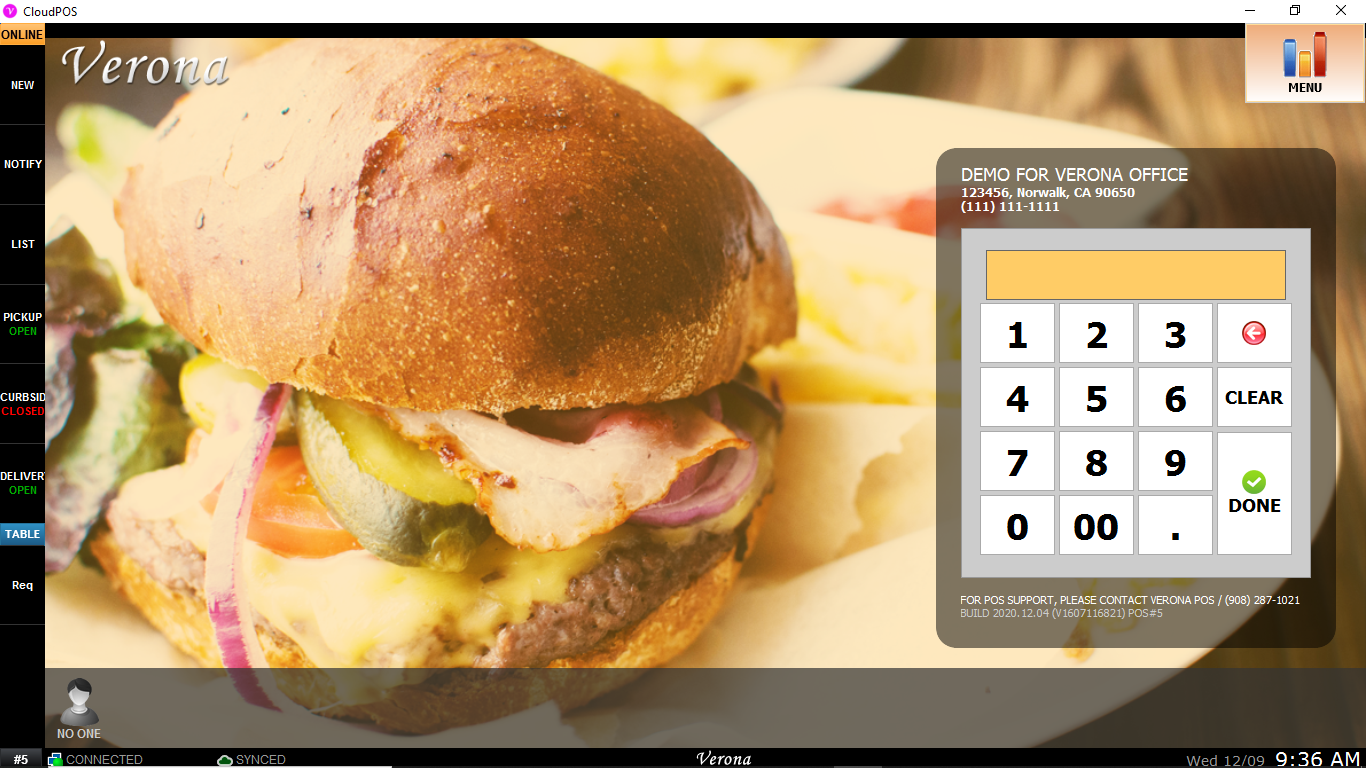 2. Click Setting(Row 2, First box).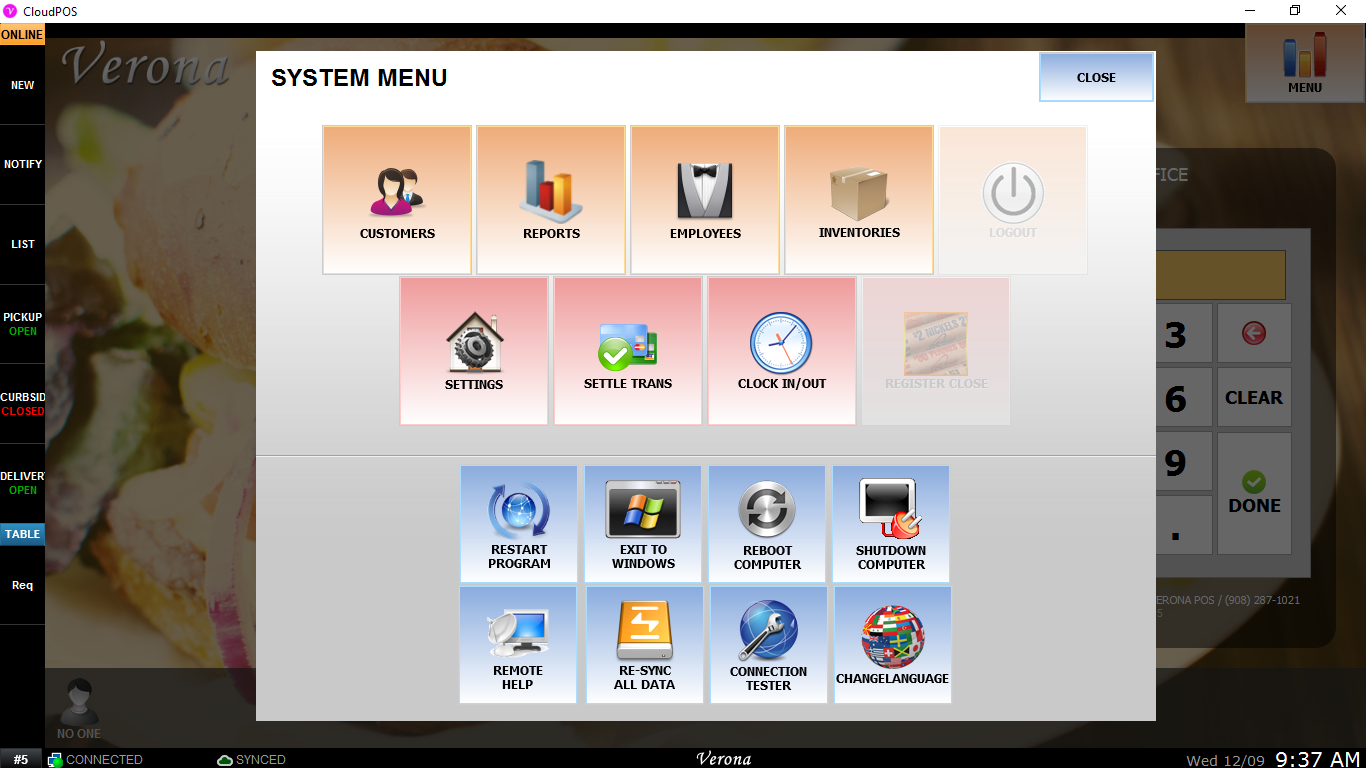 3. Click Repository on top. Memorize this step to Repository. Will be used alot. Click on ADD MENU in top row.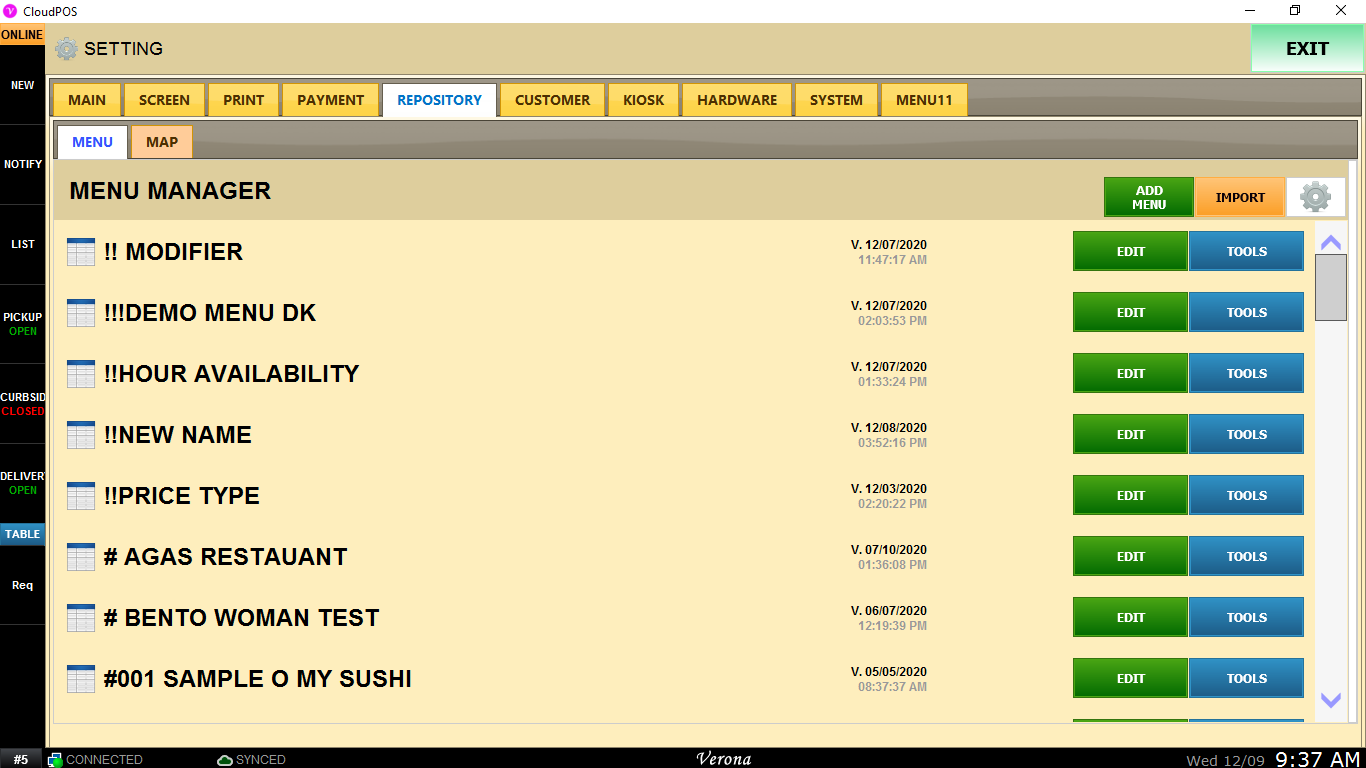 4. Fill out NAME: in top middle > +ADD Button to open create screen on right > Write Menu Screen Name > Rows and Columns will be Category Grid.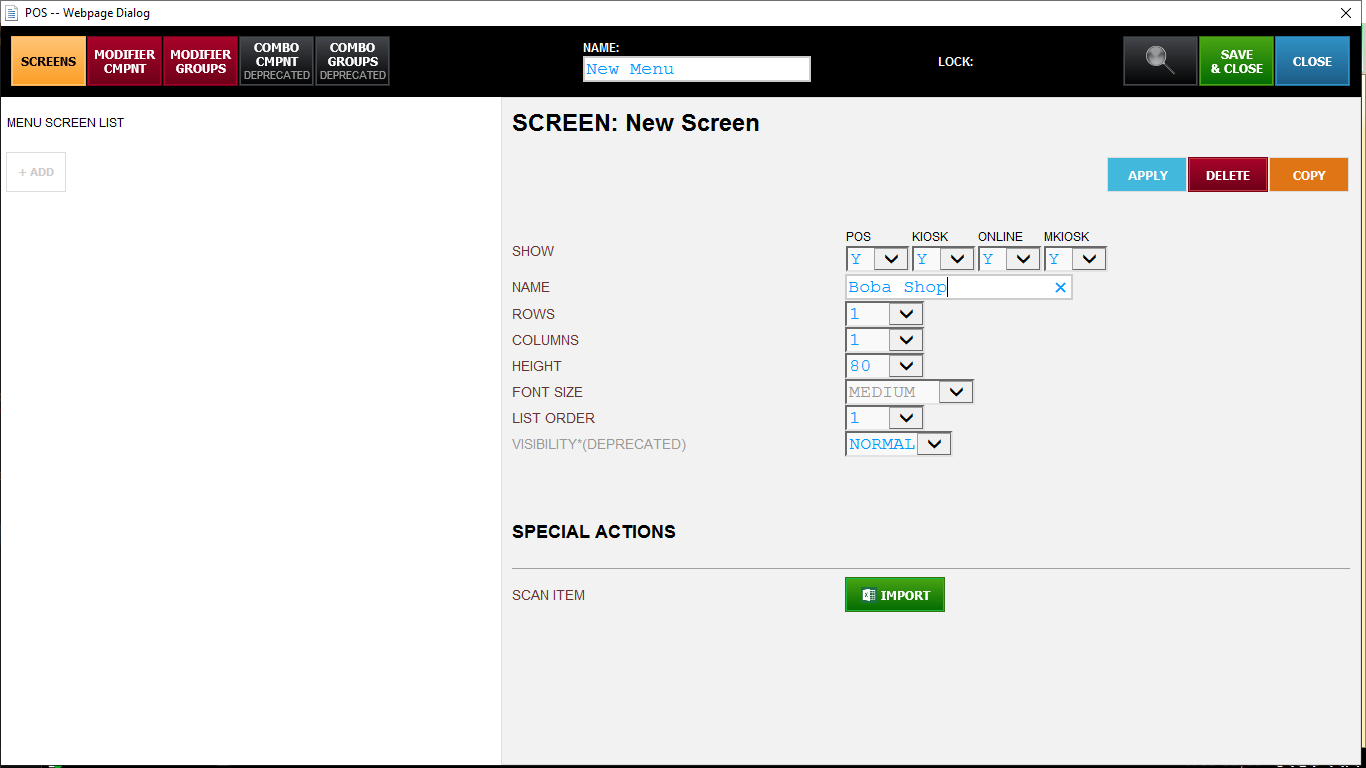 5. Once Category Grid is formed, click any Category Box numbered from 1 to show New Category Screen on right > Fill out NAME of Category, Rows and Columns for Item Grid > Hit Apply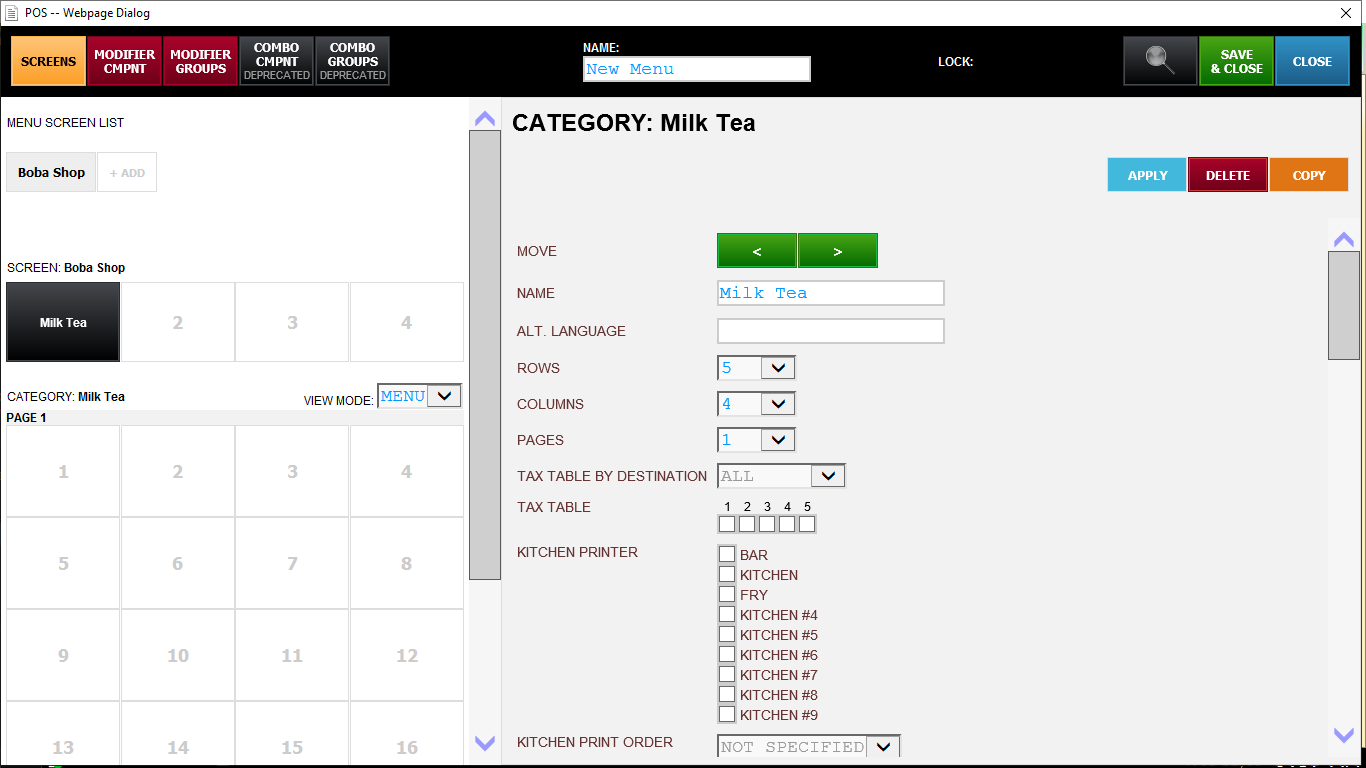 6. Once Item Grid is created, click on any Item box > Fill out ITEM NAME > Type in DEFAULT PRICE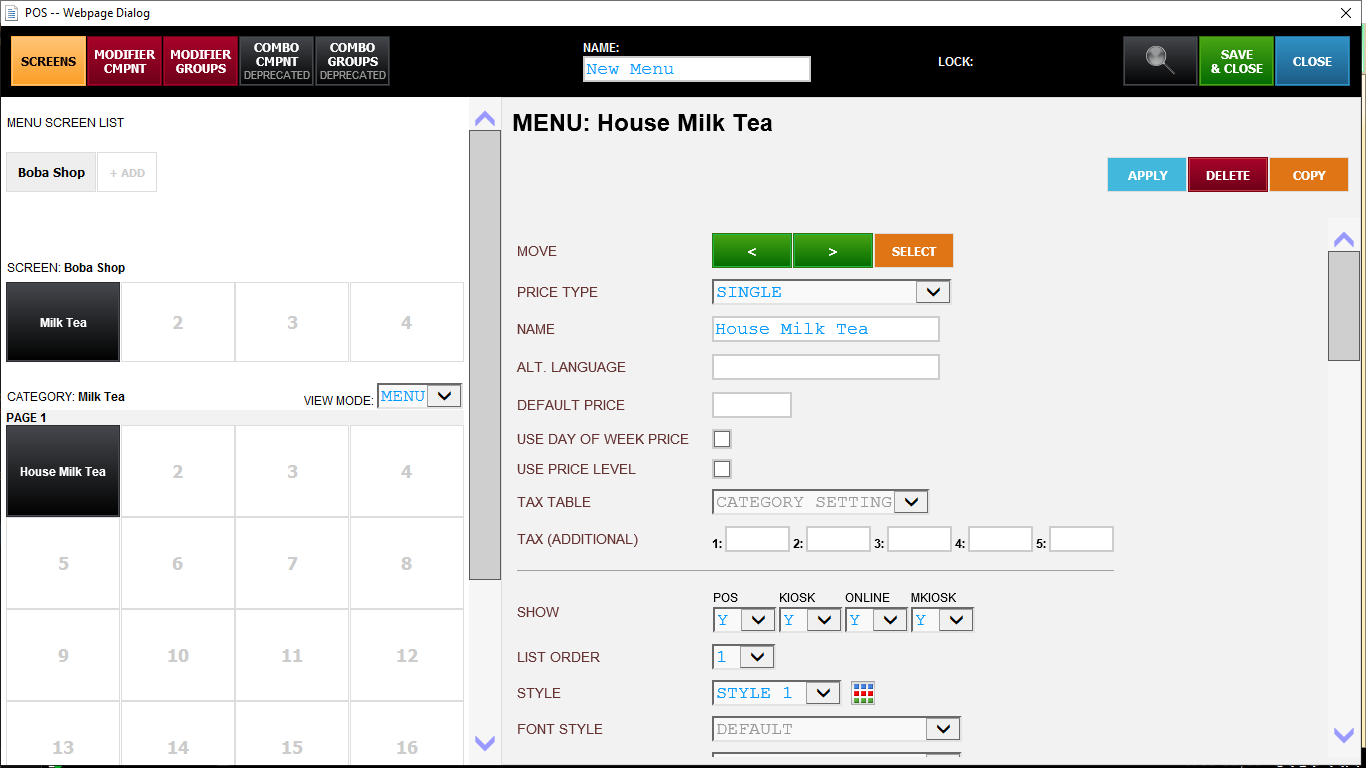 Copy button on top right corner will duplicate Screen/Category/Item and the settings inherited.
Result